I am a member of the US Celluler #BetterMoments Blogger Brigade. I am compensated for this post, but all opinions, as always, are my own!


Did you know that June is Internet Safety month? It seems like a great time to have it, right at the beginning of summer, when kids are fresh out of school.


The internet has opened up a whole new world to all of us, especially kids. There are so many learning and social opportunities when it comes to the internet, whether you are taking a new online class, or sharing your latest beach pictures on social media, the internet is right at our fingertips, always.


With almost half of parents (47%*) reporting that their children have cell phones, and the average age of receiving the first cellphone is 12, it is no more important than ever to make sure we are keeping our kids safe, and having that conversation as to what is appropriate and what isn't.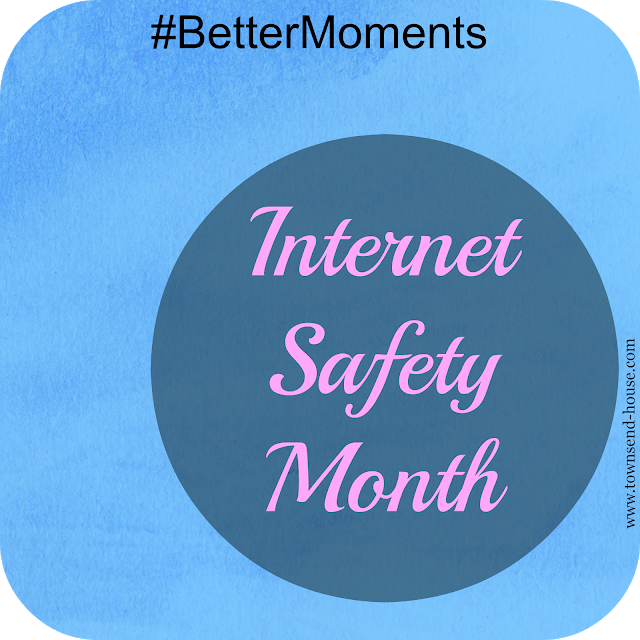 Here are 4 Tips for Internet Safety – for your kids and for you as well!



1.)
Make an agreement with your child. I think the best place to start is to have a
conversation with your child about what is appropriate when it comes to
internet usage, whether that is on their cell phone or tablet, or on the home
computer. You need to set expectations,
and monitor their usage. Obviously you
want to give your child some freedom, and setting the expectation in advance is
part of that. By using the US Cellular Parent-Child Agreement you both can sign on what is OK and
what is definitely not OK.
2.)
Use Protective Apps. The US Cellular Family Protector
app provides safety and security by monitoring your child's location and mobile
usage. You can review your child's calls
and texts, block websites and restrict certain apps. Children are even able to send a special
alert to their parents if they are in trouble or find themselves in an
uncomfortable situation.
3.)
Discuss Online Sharing. This is the age of social media. We are constantly sharing information. I know that I love using my iPhone to post Instagram
pictures all.the.time. What can I say, I
love it. But, we also need to know what
is OK to post, and what we should definitely not post. I like to tell my kids that once they put
something on the internet, it will always be there. They may not think about it right now, but in
10 years, they may be rethinking what they put out there! It is something that I am constantly thinking
about as a blogger as well. You don't
want to share personal information, where you live, your phone number. Some of this stuff seems common sense, but
kids really don't think about it in the same way. If you have the conversation, they will be more
likely to resist the urge to share something that should remain private.
4.)
Share photos appropriately. This is similar to above. You don't want to post inappropriate
photos. You also don't want to post
photos that can easily identify your kids' location.
The bottom line is to have open communication with your
children. Don't forget to download the Parent-Child Agreement to help get the conversation started. And keep talking. Open communication with your kids is
extremely important in everything, not just internet usage.


What ground rules do
you lay out for internet usage? Does it
change once summer arrives? How old was
your child when they received their first cell phone?


*According to a recent US Cellular Survey.