I am a member of the US Cellular #BetterMoments Blogger Brigade. I was compensated for this post, but truly love the service that they provide. All opinions are my own!


Don't forget to download the US Cellular Parent Child Agreement to help facilitate your conversations revolving around safe phone usage!


The humidity of the summer is finally giving us a bit of a
break in Maine. When the humidity level
dies down my family and I love to get outdoors.
Don't get me wrong, we are outside when it is hot hot hot, but more at
the pool then rather than hiking.
I got my new iPhone 6 a couple weeks ago. I love it.
Can I say that? I am kind of a
geek when it comes to new technology (I blame this on my brother), and so
having the new iPhone is a huge treat for me.
My family loves to get outside for hikes and bike rides, and
having my phone helps me to feel so much more comfortable with the planning
stages of being out where there isn't much technology. Features like the flashlight and compass are
huge helps when out hiking (or if I am trying to sneak through my bedroom
without waking the baby!).
I always try to be as prepared as I can be when we go
anywhere. I have my first aid kit, lots
of water and snacks, rain jackets and umbrellas, change of clothes; but when we
are in the woods, sometimes we need a little extra help. That is where my phone comes in handy. I don't have to carry as much stuff because a
lot of it can stay right on my phone, easily accessible.
Top 5 Apps for Outdoor Adventures
1.)

Army Survival Guide: Nothing beats
good planning, however, there is so much information out there, to have it
right at your fingertips is amazing. The
Army Survival Guide works both on and offline, and offers information on
survival planning, shelters, water and food procurement, starting a fire and
much more.
2.)

GaiaGPS: Let's be honest here, we
all use GPS to get directions these days!
Gaia GPS is a free app that offers the full functionality of a
back country GPS unit. You can record
tracks and way points and search for nearby waypoints and then read reports
about the different places.
3.)

AllTrails: This app is awesome! You are able to browse through guides for 50,000
trails across North America! It provides
photos and reviews for all kinds of different activities from biking to fly
fishing. You can also track all of your
adventures and share them with friends.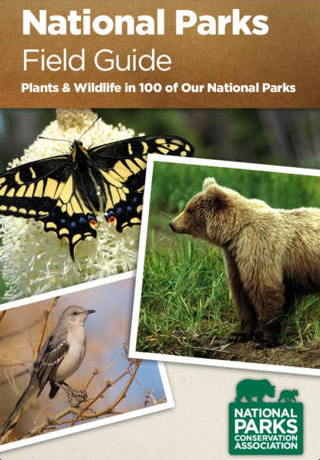 4.)

National Parks Field Guide: This is an
interactive field guide for the wildlife and plants in 100 US National
Parks. It also lists all the important
sites, hours, prices, etc. of the different parks.
5.)

UnitedStates Coast Guard: This free
app provides state boating information.
It also includes a safety equipment checklist, navigation rules and
float plans. It also offers tools to
call for help if you need it.
Having these apps available on a reliable network is important. US Cellular's 4G LTE network keeps you
covered nationwide.
What is your favorite
way to enjoy the outdoors?