I am a member of the #BetterMoments Blogger Brigade and this post is sponsored
by U.S. Cellular, as always the opinions are my own.
If you are giving a mobile device to your
child this holiday season, don't forget to download the Parent-Child Agreement and have a discussion about appropriate
usage of that device!
It is Christmas Eve Eve – yes, I am that person who has a
crazy countdown to Christmas every year.
My kids have been bouncing off the walls with all the excitement that is
going on – and the sweets…there are so many sweets!
Actually, I have been a lot better about staying away from
the sweets this year. I finally figured
out that all the sugar I eat around the holidays contributes to me getting sick
(that and stress – yuck!). With all the
different activities and running around, I have been trying to keep our health
on track.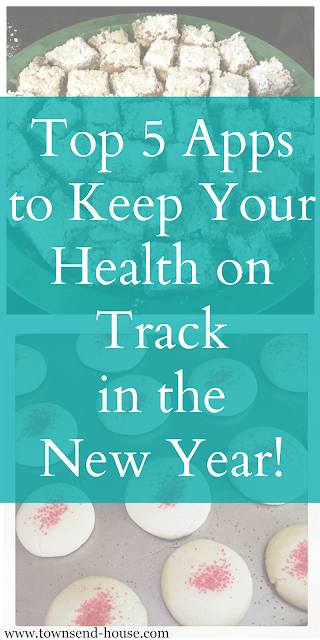 Even though we aren't quite at Christmas yet, I am still
thinking about my health goals for next year.
There are some amazing apps for my iPhone, and pairing it with the
amazing coverage that U.S. Cellular provides can help keep me on track
throughout the busy holiday season and beyond
A recent U.S. Cellular Better Moments survey shows a growing assistance
on smartphones for fitness and health. The survey reveals 22 percent of
smartphone users keep track of exercise with an app.
Top 5 Apps to Help
with Your Health Goals:
Fooducate – free for iOS and Android. This app was the first winner in U.S. Surgeon
General's Healthy App Challenge.
Fooducate goes beyond counting calories, instead helping users to lose
weight and live a healthy lifestyle.
Users are able to track the quality of the calories, not just the
quantity by scanning over 250,000 bar codes that then give a grade (A, B, C, or
D). It also integrates seamlessly with
Apple's Health app.
With the stressful holiday season, those who need to monitor
their blood pressure can use iBP Blood Pressure. It uses colors to indicate normal or high readings,
and over time can analyze the data to create graphs and illustrate trends. It can also be synced across all your
wireless devices.
The wearables fitness world seems to be gaining
popularity. If you are thinking about
trying one out, you can look into Garmin Connect. It has a free app that collects
personal health and activity data and then uploads it via Bluetooth. Users can then see which workouts and
routines are helping them with their fitness goals.
If you are looking for a fast and easy calorie counter, MyFitnessPal
is a great choice. It has the largest
food database and fitness data entry.
Users can easily see when their calorie output isn't matching up to
their calorie input! The MyFitnessPal
Network also encourages users to connect with friends as they pursue their
fitness goals as well.
Another great app to track calories is Lose it! It tracks your caloric intake and monitors
your diet, letting you manage a weekly calorie budget. This app also lets you connect through
Facebook and Twitter so you can stay connected to friends and family across the
country, to encourage you to stay on track.
These are all great tools to bring us into the New Year
looking to stay healthy, and live a healthy lifestyle. While I have been really good over the past
several weeks, I am definitely giving myself a pass over the next few days!
Are you thinking about
New Year's goals and resolutions yet?
Are you trying to stay on track throughout the holiday season with your
health?