I have been talking about coffee a lot recently, haven't I? I think because it seems to be my life blood at this stage in my life. It is funny because I never drank coffee until after I graduated college. Definitely not the norm! Now, I am mainly a coffee and cream kind of gal, but man do I love a good latte. You can imagine how excited I was to try out some of the Torani syrups.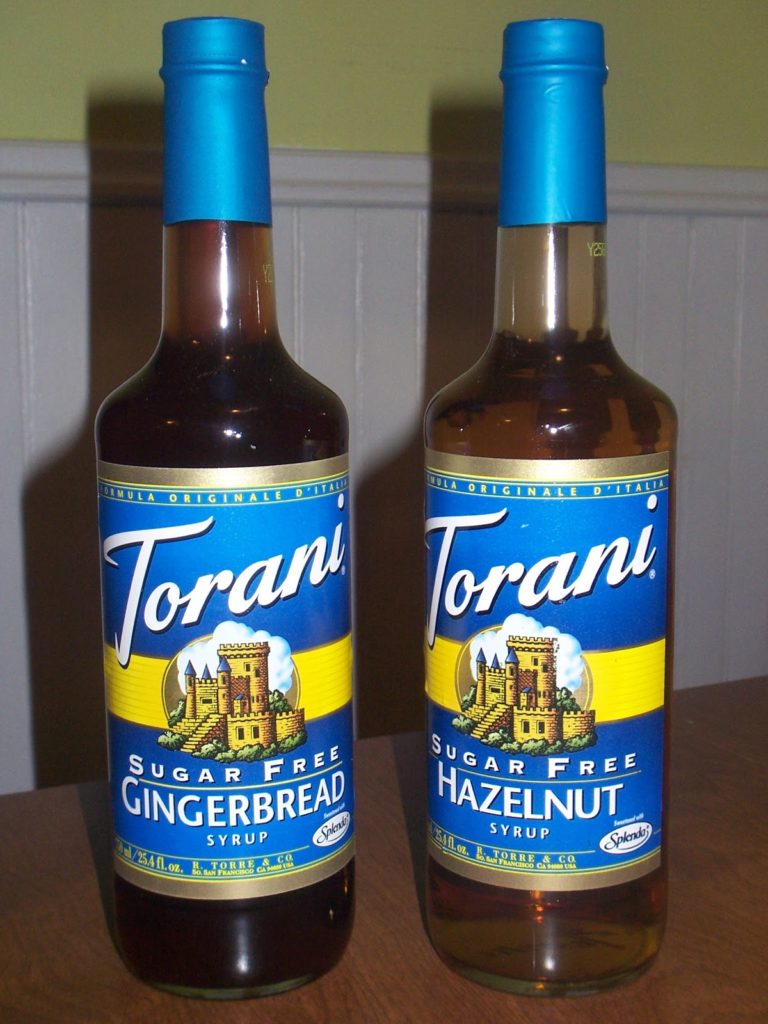 I was able to try both the sugar free Gingerbread and also the sugar free Hazelnut They definitely did not disappoint. I have a little espresso machine at my home, which I like to use when I am feeling fancy. These syrups made me feel like having fancy coffee, so lattes became a prominent part of my day.
I don't do a lot of sugar-free items, but these were delicious, and it didn't leave any strange aftertaste. I think my favorite would have to be the Gingerbread. I love anything gingerbread, and this was a great addition to my coffee. I have also heard (although have not tried…yet) that adding some of this delicious syrup with vanilla vodka makes a lovely holiday drink. I think we may try this at our Christmas Eve party!
Overall, I was extremely pleased with the offerings of the Torani syrups. And these bottles last a long time. You don't need a huge amount of the syrup to give you a nice flavor! Definitely recommend that you pick up a bottle (or two!). They have some wonderful holiday flavors too, Gingerbread and Peppermint. Yum!
How do you like your coffee? Have you tried the Torani syrups before? Are you as addicted to coffee as I am? 🙂
This is a sponsored post for SheSpeaks and Torani. The opinions and review are my own.