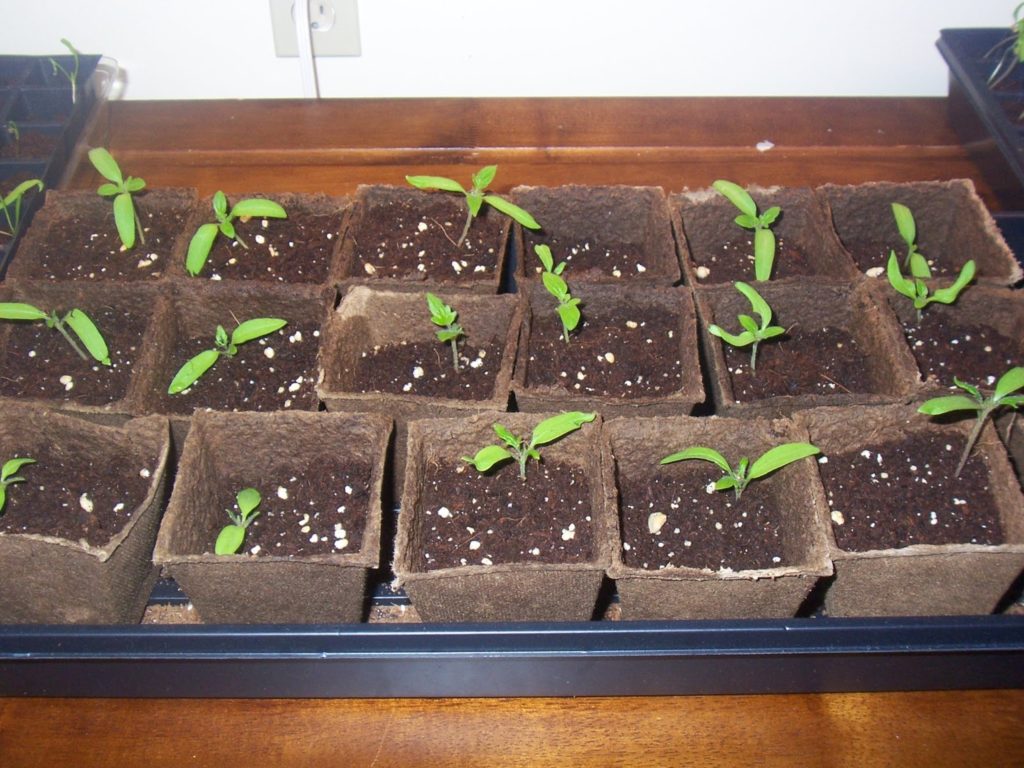 I spent some time this weekend transplanting some of my tomato starts. I have to say that it was incredibly stressful! I have started some plants indoors before, from seed, but never had to transplant them into a new pot. Instead, I typically put them right in the ground, and they are usually much more robust than these tiny tomato seedlings.
Seeing as how they were getting incredibly tall, and most of them had shown their first true leaves, I realized it was time. I had all of the supplies, it was just doing it that hadn't happened yet.
Now, onto the stressful part. I was completely unaware how fragile they would be. I mean, I had an idea, but I didn't really understand. Couple that with trays that were not cooperating on popping out the soil, and it was…complicated! So stressful and complicated, in fact, that I wasn't paying attention to which tomatoes I was transplanting.
That's right, my very neat (handwritten) diagram of which plant was in which cell…totally thrown out the window at this point. I was concentrating so hard on not killing the tomato plant, that I didn't know which ones I was grabbing to put in a new pot…and certainly not keeping them organized once they were in the new pot. The plus side? They are all tomatoes, so at least I know that much!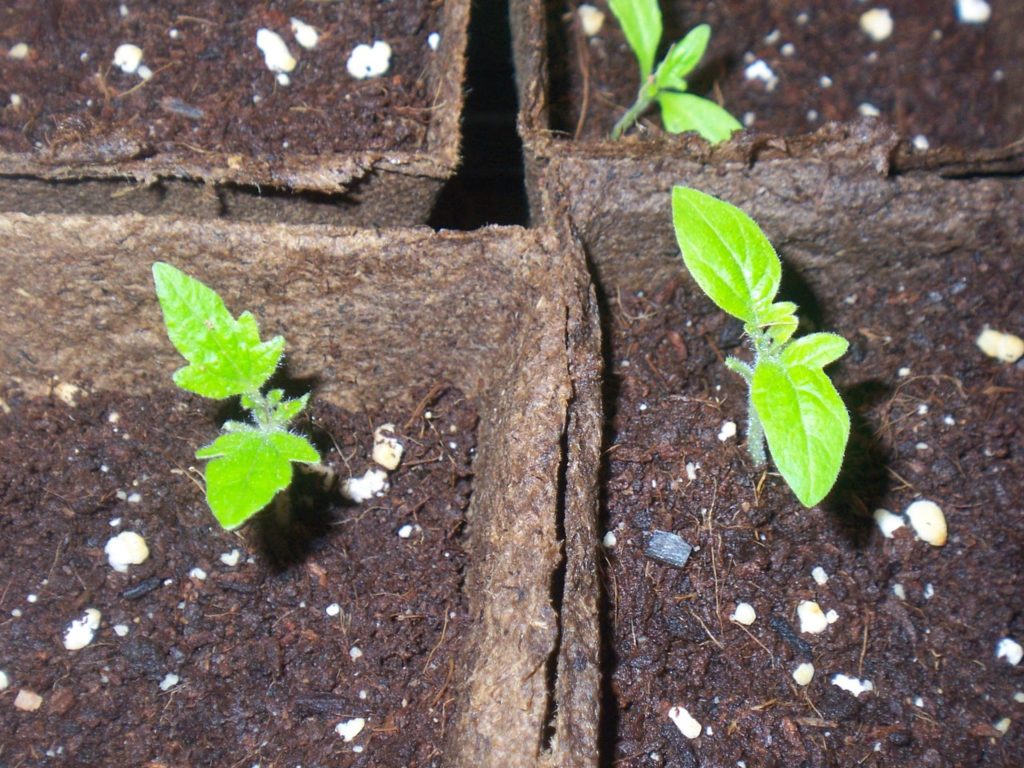 They seem to be doing well, so I am hopeful that they will thrive in their new pots. I'm pretty impressed that they are still alive at this point, and they are starting to look like tomato plants! I am also hoping to get out into the garden this week and plant my peas. Not holding my breath…but it would be nice to get them in before May!
What are you planting this week?


Linking up at Homestead Barn Hop, Clever Chicks, Your Green Resource