Did you know that February is American Heart Month? It seems like a good time – right when people
are most likely falling off their healthy kick from the New Year.
I try to make healthy living a priority in my life,
especially since I have children. I want
them to eat healthy and get regular exercise (this is called playing in my
house), and obviously I want to encourage them by showing them that Mama is
doing it too.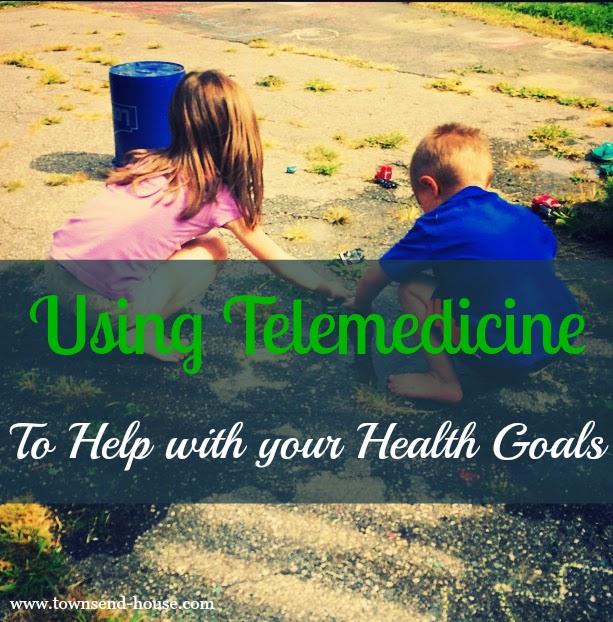 I was really excited when Apple came out with the new Health
app for my iPhone. It makes tracking my
health goals so easy! I'm apparently not
the only one that enjoys using my phone for healthy living. According to a recent US Cellular survey, 34%
of smartphone users have used their phone to help lose weight or improve their
health. Of those, 66% have used an app
to keep track of their exercise activities.
The one area of tracking my health with my iPhone that I am
most excited about, however, is the fact that telemedicine is becoming more
popular.
For those who haven't heard of telemedicine, it is
essentially the ability to contact your Dr. at home or work and have a Dr.'s appointment
through a video call.
Telemedicine makes
health care more efficient by enabling practitioners to evaluate, diagnose, and
treat patients remotely using technology made available through a reliable wireless
network like US Cellular's high speed 4G LTE network.
I really love this type of service. It reminds me of how doctors used to make
house calls. It seems like a much better
use of time as well. I know that
whenever I go to the Dr.'s I seem to wait and wait and wait for my
appointment. Also, if I am sick, or one
of my children, the last thing I want to do is get up and ready to leave the
house. No, no, I do not like to do that,
especially with sick children.
Offering instant, real-time medical consultations is an
amazing service!
Of course this service is meant to enhance, and not replace,
in-person physician visits which are obviously still recommended for regular
care.
It isn't for emergency situations.
Telemedicine is used to treat minor ailments like cold
symptoms, which account for nearly a quarter of all office visits.
The fact that I can now use my iPhone to have a consultation
with my Dr. is incredible to me. Freeing
up my time, saving money and getting an understanding if I really need to get
into the office for an in person visit.
If you don't know if telemedicine is available in your area,
call your Primary Care Physician and ask them!
Discuss your options. Also check
with your insurance provider and see what they cover and offer. I know that my insurance provider offers some
telemedicine coverage already, and I can definitely see it becoming more common
in the future.
Most importantly DO YOUR RESEARCH! Check a third party rating service like vitals.com
or NCQA.org to provide you with research on the various
telemedicine providers. Bring that
information to your Primary Care Physician and figure out what options might
work well for you.
Have you tried
telemedicine before? Is it something you
would be interested in trying out?
*I am not a Doctor! Discuss
any changes in your health care routine with YOUR Doctor. This is meant to spark a conversation, not be
medical advice!
This is a sponsored post by US Cellular. I am a member of the US Cellular Blogger Brigade and was compensated for this post. The opinions, as always, are my own.
About U.S. Cellular
U.S. Cellular provides its customers with unmatched benefits and industry-leading innovations designed to elevate the customer experience. The Chicago-based carrier has a strong line-up of cutting-edge devices that are all backed by its high-speed network. Currently, more than 93 percent of customers have access to 4G LTE speeds. U.S. Cellular was named a J.D. Power and Associates Customer Champion in 2014 for the third time in four years. To learn more about U.S. Cellular, visit one of its retail stores or uscellular.com. To get the latest news, promos and videos, connect with U.S. Cellular on Facebook.com/uscellular, Twitter.com/uscellular and YouTube.com/uscellularcorp.