Last week we were on vacation! It was incredibly relaxing. We decided on a staycation, and I couldn't be
more pleased with how everything turned out.
Sometimes I feel like going away is so much work, you end up rushing
around trying to fit everything in, and then you need a vacation from your
vacation.
We had some crazy warm weather too, which was good and
bad. I don't want to complain about the heat
because we have so little of it in Maine, but (i'm going to complain about the heat) when the temperatures are in the
90's with 100% humidity, it is a tad too toasty for my non-air conditioned
home.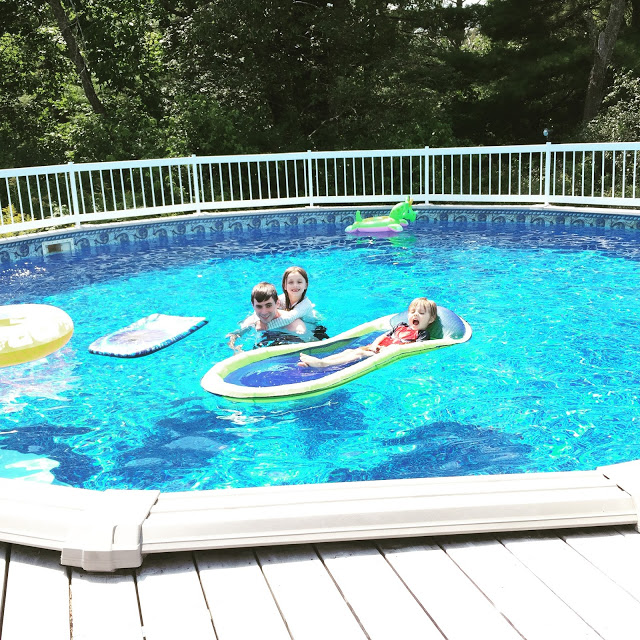 We were lucky to be able to spend time at a friend's pool, which was awesome. I love having the opportunity to go to the
pool with no one else around. It makes
for a nice relaxing day. Emma and Jack
loved relaxing in the pool, and Lucy enjoyed sitting in the shade in her pack
and play.
We went to the library when the heat was getting to us
because it is air conditioned. Jack was
able to get his first library card, and proceeded to want to check
out all the books – all.the.books. He was so excited to
have the library card, and it was fun to see the awe in his eyes when
he was
able to check out his own books, and to sign his name.
It is the little things.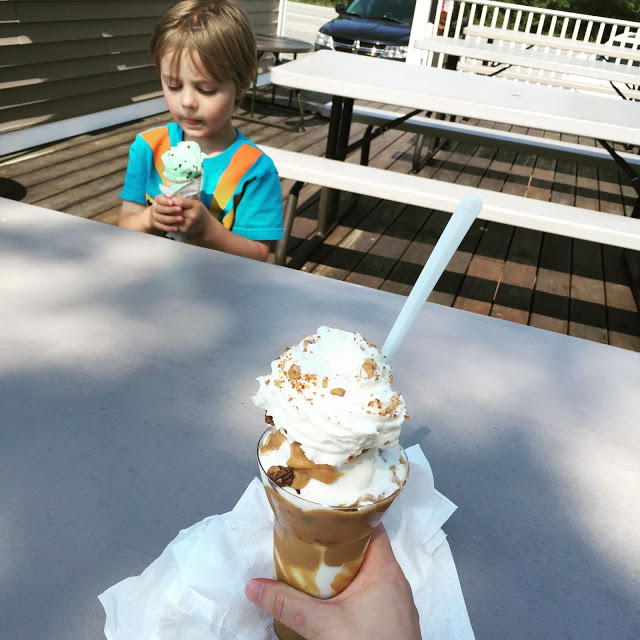 Ice cream for dinner was an occurrence a couple of times,
and always makes me happy!
I think that relaxation is undervalued in our society. At least it seems to be that way in my
home. We seem to be going going going,
and I sometimes forget to sit back and enjoy instead of moving onto the next
thing. I want to have that margin, to be
able to sit back and watch the kids in the pool, and not try to multi-task the
situation. My hope for the fall is to stop and enjoy a little more.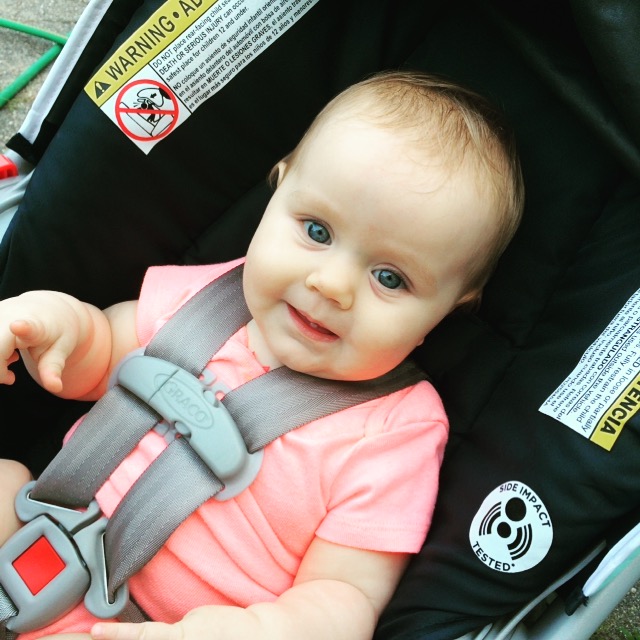 When I am constantly thinking about school and the kids, and cleaning the house, and getting out and about, time seems to move faster. I want time to slow down!
Overall it was an amazing and relaxing vacation. The kids spent a lot of time outside, riding
bikes, going for long walks, playing in their little pool; I was able to do
some reading, and some relaxing. Now we
will get back to our regularly scheduled programming of school. The weather has cooled off, and it looks like
a quiet week of rain here, so I think that it will be easy to fall back into
routine.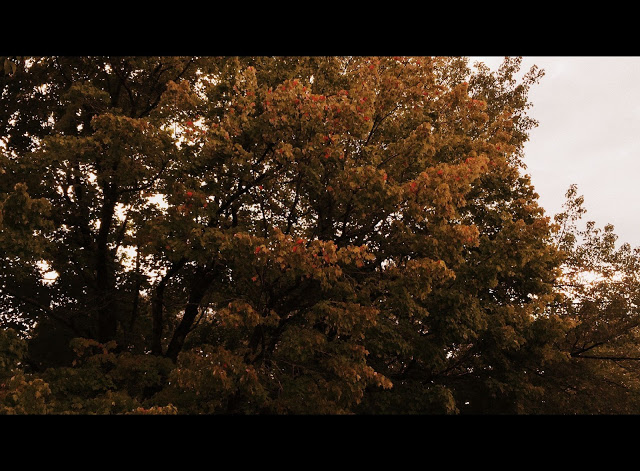 When I was out for a walk Saturday morning I saw this one
tree with leaves starting to turn red – which put time into perspective for me.
The picture doesn't do it justice, but the seasons are starting to
change, already! It has been a wonderful
summer, and I am looking forward to a wonderful fall!
Do you enjoy
staycations? Are you going anywhere in
these last days of summer before the kids go back to school?