I love cooking and eating, and I especially love looking at pictures of food! If you love food as much as I do, please add your food pictures/recipes/food related posts to the linky below. All you have to do is link back to this blog post. I look forward to seeing what everyone else is eating this week!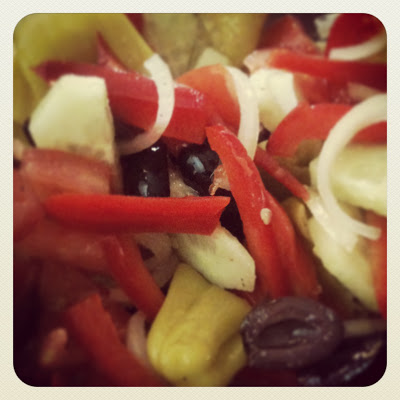 There is just something about salads lately. I am eating a lot of them – which is good considering a lot of my favorites in the linkup each week tend to be baked goods! Once in a while I like to make a lettuce-less salad. I don't know why. I think part of it is pure laziness, not wanting to wash and spin the lettuce, so I skip it. This is a really simple salad with tomatoes/red pepper/cucumber/onion/peperoncini/kalamata olives. Add a little extra virgin olive oil and a splash of raw apple cider vinegar, and it is delicious!
My favorites from last week: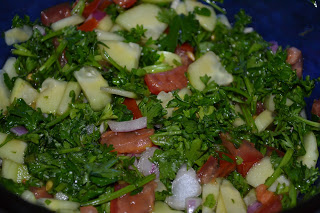 OK lovelies! Time to link up! What are you all eating this week?
Linking up at One Project at a Time