I have been talking a lot about Christmas this week. I am finally in a good groove and getting into the holiday spirit. Going into the holiday season (which I think started the beginning of November for me!), I spent a lot of time thinking about what I really wanted for this year. What is important for my family, for me? What activities do I want to actually accomplish this year instead of just thinking about them. Finally, I was able to step back and visualize what I wanted. I want to have fun!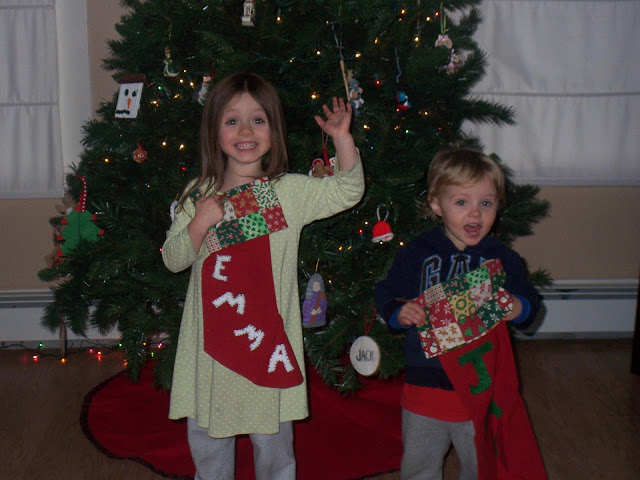 See those two crazies up above? They are my life. I have wanted to make their childhood memorable. I am a stay at home mama, and I love it. I want them to have experiences that they think back on when they are older and say how fun it was. This year is the first year that I really feel like the kids are going to be fully involved in all of the Christmas preparations.
And honestly, I am playing for these two.
I have my magical Christmas memories from when I was younger, now it is their turn. I get to see the joy in their eyes when I turn the tree lights on or I bring up a new Christmas craft to do with them. Or let them help me bake cookies. When they see the first snowflakes. It is all about allowing them the opportunity to experience, and then watching them enjoy it.
When I was growing up, we would go to a movie on Christmas. It was something my brother and I always talked about, trying to figure out which one would be the best one to go to. This year a great choice I think would be Playing for Keeps (hello Gerard Butler!). It is a romantic comedy about a former soccer star who returns home to put his life back together and rebuild his relationship with his son. Watch the preview below:
What do you think? What are you playing for this holiday season? Are you looking forward to new memories this Christmas for your kids and/or yourself?


I was selected for this opportunity as a member of Clever Girls Collective, and the content and opinions expressed here are all my own.