This is a sponsored post on behalf of U.S. Cellular. I am a U.S. Cellular Blog Ambassador. All opinions are my own!
We are living in such an interesting time, where technology
is involved in every part of life. School,
work, entertainment, community; it all seems to happen right on my iPhone.
People are more attached to their cell phones than ever
before. It easily connects us to
activities, keeps us updated on where our kids are, provides a way for us to
communicate with family and friends far away (or right down the street). U.S. Cellular provides an amazing 4G
LTE network that allows us to stay connected without interruption.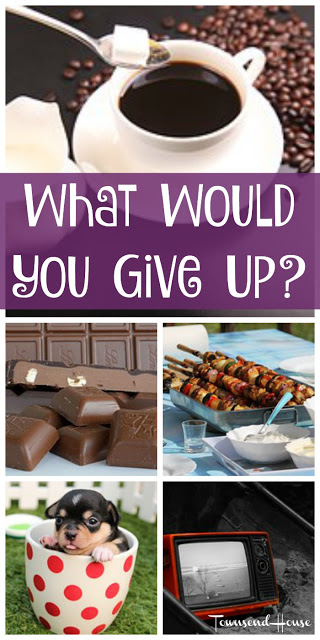 I think back to my own childhood of sitting on my corded
land line phone with my best friend, while we watched TV (General Hospital if
you are wondering!). Now, instead of sitting
on a land line all afternoon, my kids are able to communicate through facetime
with their friends and family, and it is like being right there with them,
which is especially nice since our family does not live close by. So having the opportunity to use this
technology is definitely a benefit for us!
Did you know that 60% of smartphone owners say they couldn't make it
longer than a few hours without checking their smart phone?
In fact, there was an entertaining survey done recently
about "what would you give up?"
Some surprising things that people would give up before
giving up their smart phone:
Chocolate (72%) –
This one definitely surprised me!
Americans (and women) love their chocolate. But, more than 7 out of 10 people would
rather give up chocolate than their smart phone!
TV (65%) – This one
is not as surprising to me, I often will watch shows on my iPhone, especially
at night when I should be trying to sleep!
There are so many ways to stream shows and movies these days, getting
rid of the TV seems easy enough.
Caffeine (63%) –
I'm not sure that I could give up caffeine…or my iPhone. I have given up caffeine over the years
several times, most notably when I was pregnant, however, after a few months of
sleepless nights, I always seem to be back on the caffeine bandwagon.
Pets (50%) – I
laughed a little when I read this one!
We don't have any pets right now, but I can't just picture someone
looking at their cute little puppy and saying "sorry Fido, I just need to keep
my cell phone." Maybe these people are
cat owners?
And for the final ridiculous one:
Food (33%) – A full
one-third of respondents would rather go hungry than give up their smart
phone. I'm pretty sure that if given the
choice I would still choose food…but maybe that is just me!
What would you be
willing to give up for your smart phone?