There are affiliate links in this post. If you click one of these links and make a purchase, I may receive a small commission.


Fall is such a wonderful time of year. The kids are back in school, and you are able
to find some way back to a good rhythm.
At least, that is how it is supposed to go. What happens when you are still trying to
find your rhythm more than halfway through September?
Easing back into a good rhythm and routine is important for
everyone. Going from the lazy days of
summer to two tests and a paper the next week is probably not the most
enjoyable way to start a new season, or a new school year.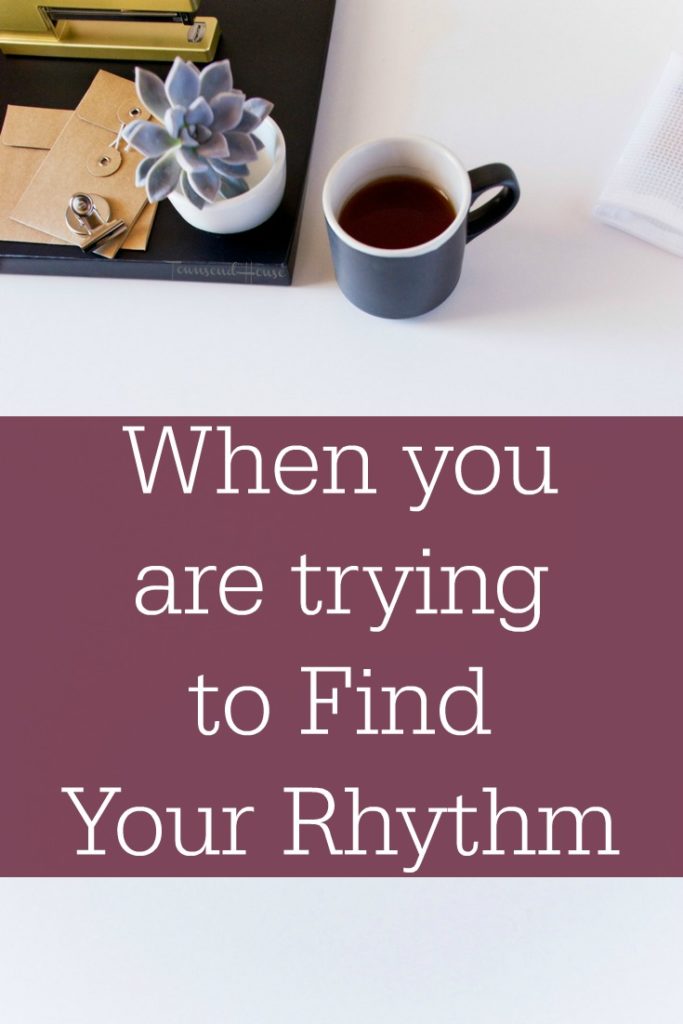 For several years we have been homeschooling all year, so
that our days allow a little more wiggle room to ease into our school year.
But, with fall, comes more obligations and activities, and
trying to fit those into a good rhythm is challenging.
No year seems to be the same, but this year seems to be a
lot different for me than it normally is.
Perhaps it is because I am doing real school with two kids instead of
just one, perhaps it is because Lucy is showing me all of her crazy sides at
the ripe old age of almost 3. Perhaps it
is because we haven't had a proper vacation in too long, and my husband is home
for a lot of long weekends – definitely a different way of easing into the fall
rhythm.
I have always loved routines and schedules. I love time management, and making sure that
I can get the most done in the least amount of time – so that I am able to use
free time to pursue my passions. In
college I was able to arrange my schedule to only have classes a couple times
each week, giving me the rest of the week to work and study. Most of my friends didn't understand how it
was even possible that I only had classes in a certain block of time, rather
than all over the place. It is what
worked for me; I wanted my schedule to work for me.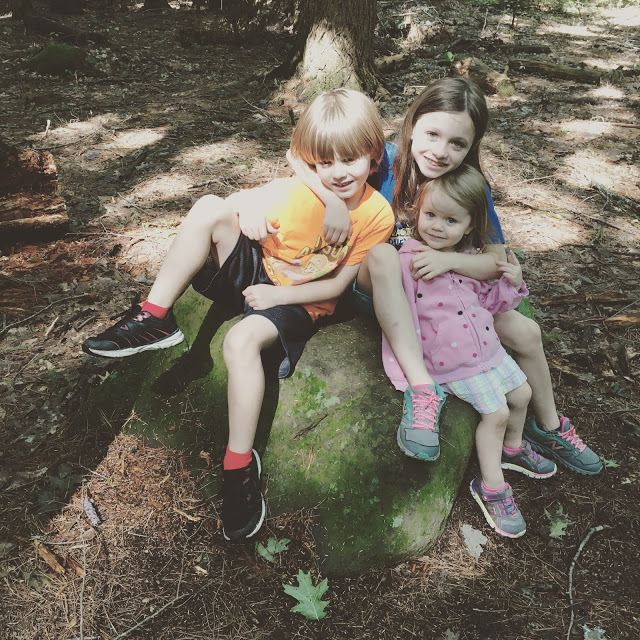 After I had kids, I essentially threw the schedule right out
the window. No matter how many baby books
I read about how every baby is on a schedule, mine refused to comply. Instead of feeding every two hours, she would
go 2 hours, then 3 hours, then 45 minutes.
Instead of being a slave to my clock, I had to move towards a more
relaxed rhythm. The stress that I felt
when my baby wasn't following the schedule immediately lessened (although it
has never really gone away, it is just hidden now!).
From that point forward, rhythm was the new buzz word.
The problem with rhythm, however, is that it changes
frequently, at least by season if not more often.
We started school in earnest at the beginning of August, and
it hasn't been working.
I'm not enjoying it as much as I typically do, and I think
part of that is because I needed some perspective on how much we should
accomplish in a day. I was doing too
much, and rearranging the schedule of the day, but not the priorities of the
day.
I love this quote by Albert Einstein –
The
definition of insanity is doing the same thing over and over again, but
expecting different results.
Now, I didn't think I was doing that, and perhaps you don't
either. But, doing the same things day
after day, and trying to put them in a different order to maximize your time,
or to encourage your kids to complete specific tasks, it doesn't work,
something needs to change.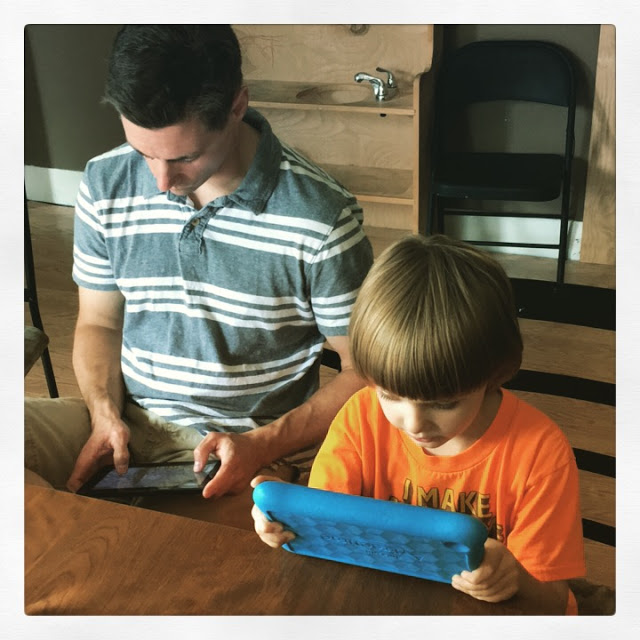 While I concentrated on all the subjects I thought my kids
should do in a day, I was forgetting my primary purpose in homeschooling – to raise
lifelong learners, kids that turn into adults who will fearlessly pursue their
passions.
Obviously my kids still need to learn, so do yours. However, I don't need to force so much
information down their throats at one sitting, and I need to learn to follow
their interests more.
Homeschooling is wonderful because there is so much
information available to learn, but it is also so complicated because there is
so.much.information. Deciding which
subjects to study, which interests to follow, it is constantly moving – which
is why your rhythm changes so often.
I recently read a book called Minimalist Homeschooling. The premise is not about a certain type of
homeschooling (I thought minimalist homeschooling = unschooling), but instead
figuring out your priorities and fully engaging with those priorities.
You
cannot teach your child everything, you cannot do every activity that you want;
you need to make choices based on your values.
Every season is new, every year is new, your schedule and
routine and rhythm is going to change.
Accepting that it is going to change is the first step to finding your
rhythm.
Don't
try to squeeze everything in.
This can be a slippery slope. We want the best for our kids, so we try to
give them all the experiences, but that ends up backfiring. Either the child is not into the
activity/subject/sport and it is like pulling teeth to get there, or you are
run so ragged that you spiral into a ball of stress.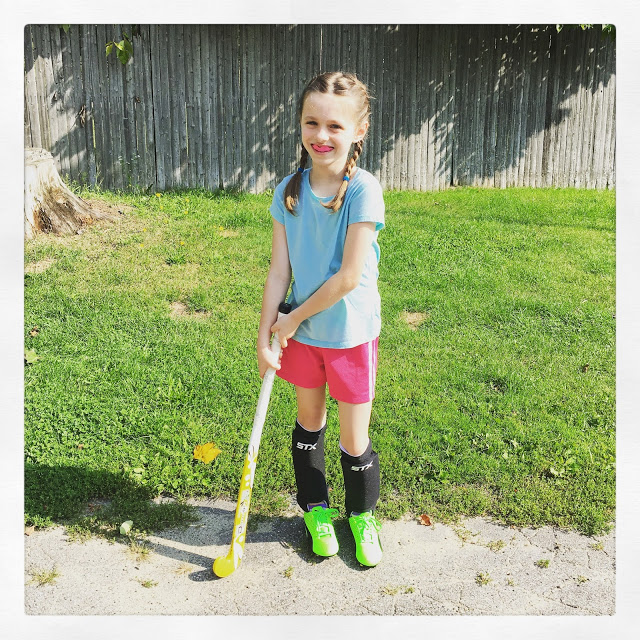 One way to help you figure out what is important is to have
a conversation with your child – an honest one.
Do they really love all the sports they are playing, or do
they play them because you have always signed them up, or perhaps they enjoy
going to see their friends? Do they want
to try something different? Is your
child really excelling in music, or do they hate to practice?
As homeschoolers we can often try to overcompensate with
activities because even though we know deep down that our kids are not missing
out we still have that fear.
It is hard to rank activities and subjects and sports, but
that is exactly what you must do if you are going to find a rhythm that will
work for you and your family in this season and every season going forward.
In the fall we start to slowly ease back into activities and
subjects after a pretty lazy summer where we mainly work only on science and
spend as much time outside as possible.
But, the weather is beautiful in New England in the fall, so we are
still spending a lot of time outside doing nature walks, studying leaves,
reading outside on a blanket. It isn't
necessarily the time to be sitting down to a lot of seat work.
Once the snow comes, because it always does, and it is
bitterly cold outside, we spend more time inside, plowing through books, doing
a lot of seat work, and generally enjoying a bit of hibernation.
Settling into a rhythm is challenging when your day is not
dictated for you.
Start with your most important items, and then fit in what
you can around those most important items.
This works for homeschool, it works for public school, it works for any
type of situation. Start with what is
most important, and then try to fit in what you can around those different
areas.
The goal of creating a rhythm is so that you are mindful of
your days.
It is easy to watch the days turn into weeks turn into
months, and not quite know what happened during that time. You can go on autopilot, and not fully
experience any of it because you are constantly moving to the next thing. If you love a full schedule, that is amazing,
but make sure that you are fully in each task and activity, experiencing every
bit of it. If you struggle with a full
schedule, that is OK too.
You should lean into your rhythm, and fully experience life
through those choices. Not all are fun,
some are necessary and can be less than exciting, but they all give some
opportunity for growth, for challenge, for change.
It is OK if your rhythm doesn't work out on the first try –
that is why I am here, right now, writing to you. Our rhythm hasn't been the best this fall,
but last week we were able to change a few things around, and I lightened up on
what we needed to do in a day.
One thing that has helped us is to go for a walk first thing
in the morning.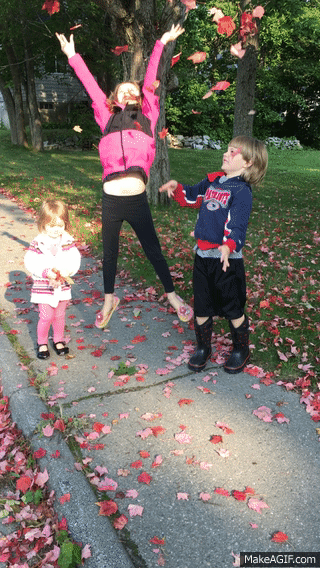 We typically spend a lot of time outside playing in the
yard, but we usually do our walks in the evening when dad gets home from
work. But, last week we started our day
with a walk, and that little change in our rhythm seemed to improve my kids'
attitudes, and they were more diligent in the seat work that I do have them do
every day (math, reading, writing). We
also spent more time reading out loud as a family.
The school part of our days last week went from an all day
event back to school being done by lunch time.
Everyone's attitudes improved, and we were still accomplishing almost
everything that I wanted to in the week.
Instead of trying to do every subject and activity every single day, we
concentrated on a few things each day, and were able to accomplish more in the
same amount of time.
What is
one change you can make to your rhythm to make your day run better?