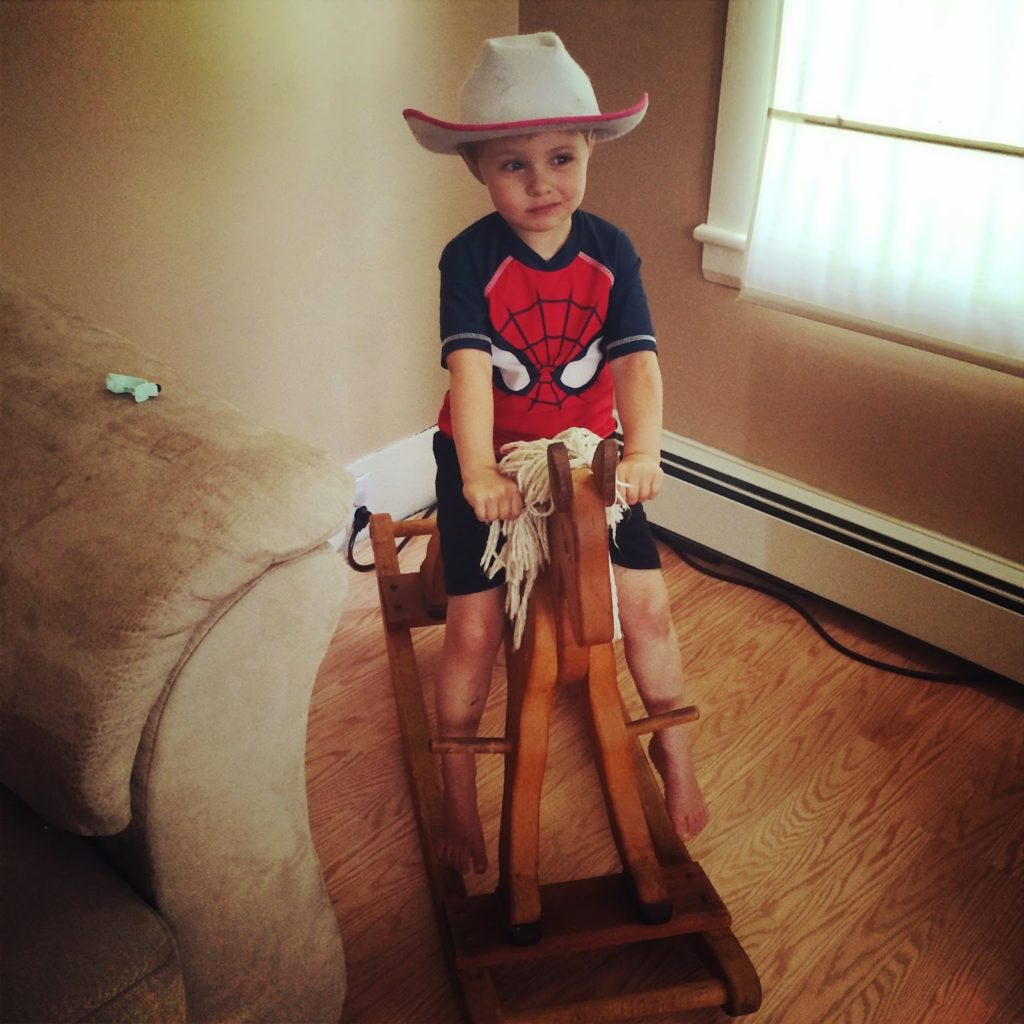 One of the easiest ways I have found to save money is to buy used. Whether that is through a thrift store, a consignment store, or a yard sale. Now, not everything that we get at a yard sale is needed, and one could argue that some of what is brought home is not necessary. However, once in a while we find a real gem.


That was the case this past weekend when Matt went out to an estate sale. He found this beautiful hand-crafted rocking horse. My kids were so excited to see this come into the house, and have not let it sit in the corner alone.


In fact, we are now on a timer system for who gets to ride this fun rocking horse, and for how long.


Jack has affectionately named him tomato-squash. Perhaps all that garden talk is rubbing off on him!


Yard sales are also a great way to find useful items for the kitchen. It seems like everyone always has canning jars to get rid of. Considering that new they typically cost $14/dozen jars, getting a bunch of jars for next to nothing is always welcome in my book.


Have you been to any yard sales this year yet? Is it something you look forward to, or something you avoid?