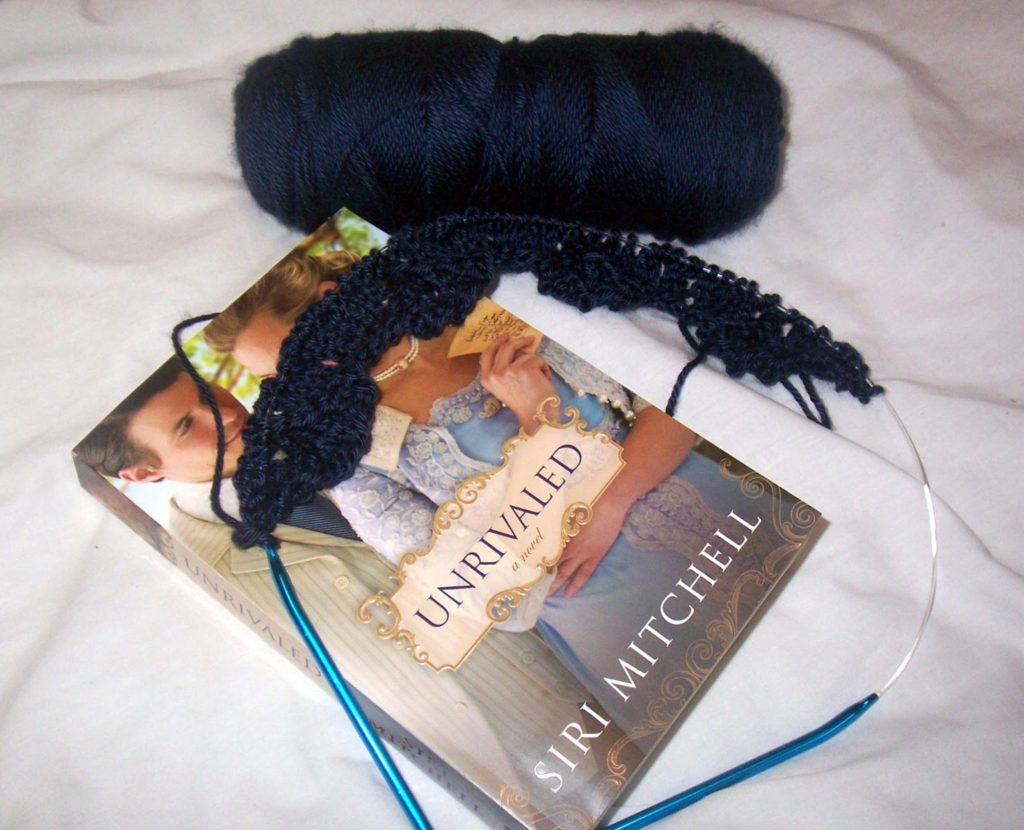 Well, after so many weeks (months?) of not knitting this beautiful shawl, I realized that I had no clue where in the pattern I was. Also, I couldn't find the pattern. So, I ripped it out and searched for a new shawl pattern, only to realize that I found the one I had previously been working on. So! I am at the very beginning of this very long project. But hopefully it will be done by Christmas!
As for my reading, after my post yesterday about all the books that I seem to read over and over again, I decided I should pick up something new. When I got Unrivaled I assumed it would be a historical romance based on the cover (yes, I always judge a book by its cover), and it is, sort of. There are obviously two characters that should be together in the end, but it is about their rivalry in the candy making business. I had no idea that candy making was so serious, but it seems like it is a big deal. Pretty interesting read so far though!
I can't wait to see what everyone else is working on! Everyone makes such great progress each week!
Do you like to judge books by their covers? Ever been completely surprised on what the content and story actually is?
Linking up with Ginny, Nicole, and Tami