I completed one whole dishcloth this week! Woohoo!
I think that must be some type of record for me. All kidding aside, it was nice to have a
project completed in just a couple hours of knitting. Now if I can make a few more of these, I will
be happy.
I was actually thinking it should be an ongoing project so
that I can have them on hand to give as gifts.
I need to do better about having gifts knit in advance of the holiday
season so that I am not trying to cram everything in as soon as Halloween is over!
I need some new knitting inspiration. Once warm weather hits I have a hard time
being motivated to knit. I mean, I want
to, but no project seems to hold my interest for very long. I always think I will sit outside and knit,
and I always set out to do that, but then I get up to putter around my garden. Perhaps some new yarn would help.
So many of you lovely knitters seem to order so much of your
yarn online, how do you do that? Do you
just know that you will love it? And
what about colors? Or do you generally
order what you have purchased in person before?
The selection at my LYS isn't quite as vast as I seem to see each week
in the yarn along.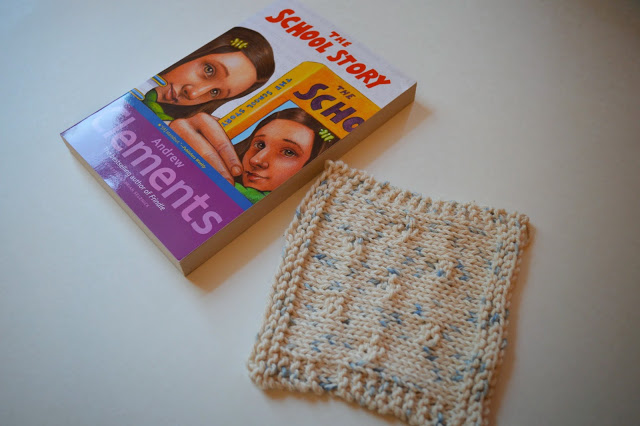 My reading, well, not so many books are being read, but I am
constantly having samples sent to my kindle.
That should count for something! I love to read the samples to see if I want to buy a book, or request it
from the library. But, since I am out of
Amazon gift cards right now, no book buying can happen, instead I make a list
and hope the library has the books.
Unfortunately my library hasn't had a lot of the books I am looking for
lately. So, we continue on with kids
reading for now! Harry Potter, Little
House on Plum Creek, and The School Story are the current reads with the kids.
What are you working
on this week? Where do you buy your
yarn?