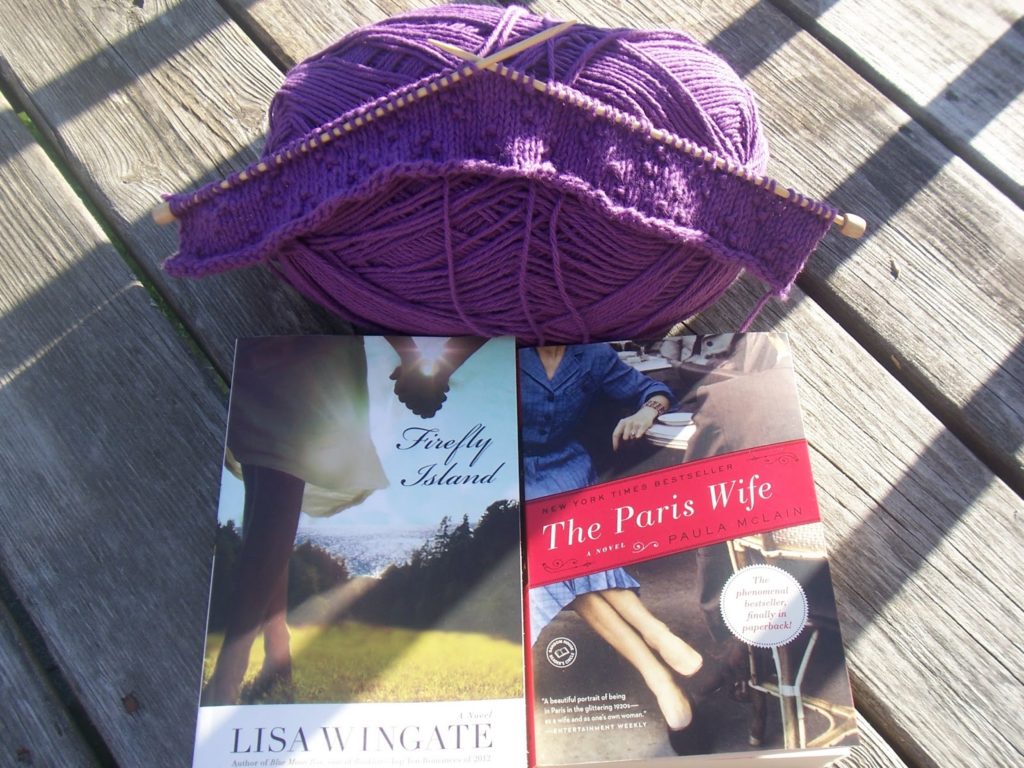 I finished The Paris Wife last week. I really thought it was a great book! I have heard a lot of mixed reviews, which I can definitely understand now, after finishing the book. It was really wonderful to see so much passion and love between Ernest Hemingway and his first wife, Hadley Richardson. But, it was awful to see the way he treated her. And the second half of the book was incredibly difficult to get through. I felt so much pain for Hadley, and honestly had a hard time sleeping after I finished it. To see what she put up with. But, I think it was incredibly well written, and I have heard that even though this was historical fiction, it was very true to Hadley's own voice and story. I definitely recommend it, but it is not a light-hearted read.
I am still reading Firefly Island, but I did get sucked into The Paris Wife. Hopefully I will finish it soon, because I have a long list of books in my queue right now!
As far as my knitting goes – there hasn't been much change in my shawl. I have to say that the draw of the sun was too strong for me last week, and with the change in the weather that is soon to come in my neck of the woods, I have been spending as much time outdoors as possible.
I did, however, cast on a beautiful little racerback tank top for my darling niece who will be 5 in a few short weeks. Will I finish it in time? That is highly questionable. But, it looks like a fun little pattern to knit, and I think it will be something I will have to knit for my little Emma (who will be 5 this weekend, eek!). I really love this purple color. It is quite a bit different than the normally dark eggplant shades or light lavender shades I usually gravitate towards. But, it is a fun cotton, which I think will be perfect for this June baby!