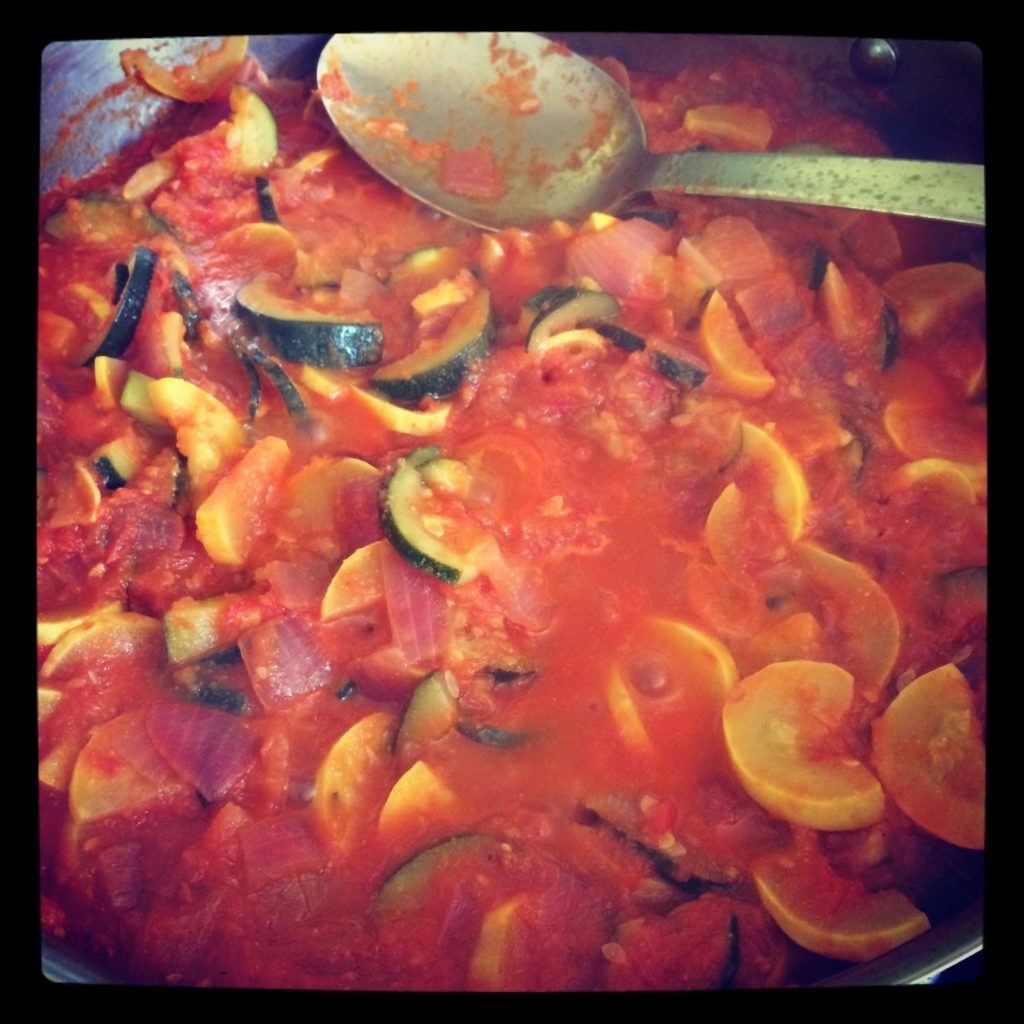 Once it starts to get warm, I crave simple foods. And typically they are the all veggie variety. Zucchini and tomatoes is one of my favorites, I have written about my love for this dish before. My kids were even excited about this one, and that doesn't typically happen unless I make a dish regularly.


Everyone likes to joke that if you plant one zucchini plant, you will have more than enough for you and your family. And instead you will be dropping it on your neighbor's doorstep anonymously. Based on my luck with the cucumber beetle, I am not sure that will ever be my story, especially with the array of recipes you can make with zucchini.


Zucchini and Tomatoes


2 zucchini, halved and sliced into 1/4 inch pieces
2 yellow summer squash, halved and sliced into 1/4 inch pieces
1 medium red onion, chopped
4-6 cloves garlic, finely chopped
1 quart jar of crushed tomatoes (or you could chop 4-6 tomatoes)


Saute zucchini, yellow squash, and onion in a little coconut oil. Add salt and pepper to taste. Add tomatoes and let simmer until crushed tomatoes reduce (or until chopped tomatoes are cooked and liquid is gone). Add more salt and pepper to taste, and red pepper flakes if you like a little spice. Top with some freshly grated parmesan and eat up!


This is also delicious over pasta.


Do you have a favorite zucchini dish? I am sure that soon, everyone will be looking for zucchini recipes!