I love batch cooking. Preparing several dishes in advance so that I can just open the fridge and have food ready to serve is something I need to do more of. Last Saturday I took the opportunity to do just that.


I roasted a bunch of root veggies we had in our fridge, and made several salads – one was the chopped fresh vegetable salad I made last week. Another that was a huge hit was a black bean salsa type dish.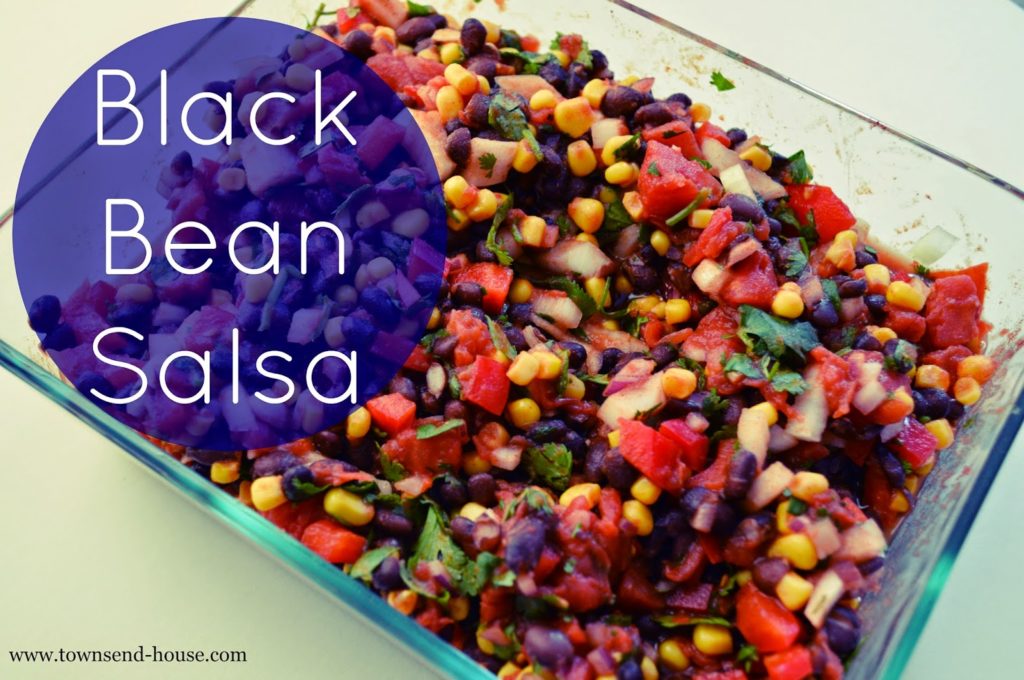 Fresh Black Bean Salsa


1/2 lb dry black beans
1 15 oz can of organic sweet corn
1 large red pepper, chopped
1 28 oz can of organic diced tomatoes
1/2 sweet onion, diced
1/2 red onion, finely diced
1 bunch of cilantro, chopped
juice of one lime
1 Tablespoon chili powder
1 teaspoon salt


Soak black beans overnight, or use the quick soak method (boil for 2 minutes, then let sit for an hour).


Cover black beans with water and gently boil until they are cooked.


Rinse black beans with cold water and then drain.


Pour the black beans in a large bowl.


Rinse canned corn and put in bowl (or rinse 1 1/2 cups frozen sweet corn under warm water until defrosted).


Add pepper, tomatoes, onion, cilantro, lime, chili powder and salt.


Mix together and eat.


I didn't put jalapenos in because I didn't want it too spicy for the kids, but I would add 2-3 jalapenos if I were just making it for Matt and I.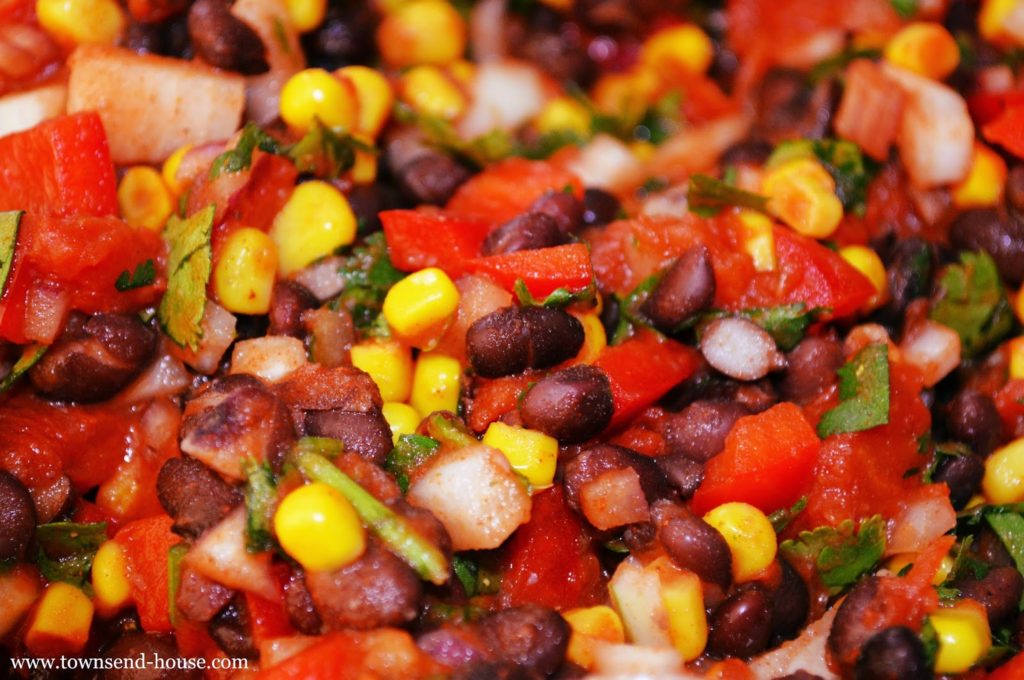 This was absolutely amazing. I ate it as is in a bowl, but my kids and Matt all loved it with rice as a burrito. I think this would also be delicious with eggs, although maybe less cilantro if I were going to have it with eggs. We ate this all week, and my husband said he wants to have it on hand all the time from now on! We also enjoyed it on our salads.


We love salsa in our house, so this was a great addition. It had more vegetables and some protein with the black beans in it, and to me was a pretty complete meal.


Do you do any batch cooking? What are some of your favorite items to have on hand in your fridge?