First Week of Homeschool and a Vlog!
Somehow we made it through the first week! OK, so that might seem a tad dramatic. I think that every new year I end up being
more nervous about what we are doing.
This year especially, since I am reporting for the first time!
Overall I think that we have fallen into a good rhythm, but I am sure it will be adjusted as we go along.
One thing that I realized last week is that I expect an
awful lot out of my kids – considering they are seven and five. I may have to adjust my expectations about
how much I want them to do in a day.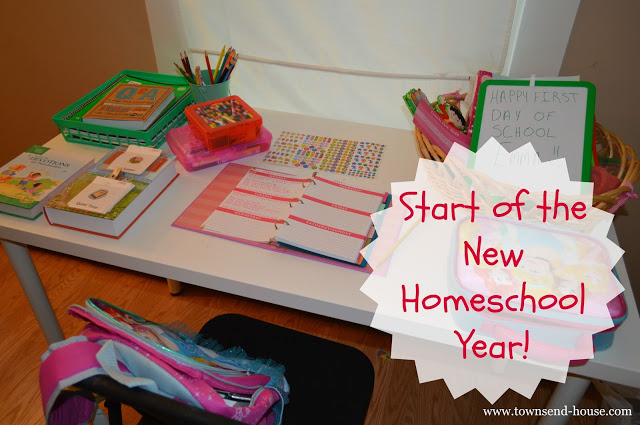 They have been incredibly cooperative, and haven't
complained, however, I realize that they are seven and five, and the amount of
seat work I am expecting of them seems a little much. This is coming from someone who identifies
more with the "unschooling" method of homeschool rather than the "school at
home" method.
It is easy for me to say "we have so much time; we can accomplish
so much more!" Then when we sit down to
do it, I realize that perhaps it is a little too much. That is the benefit of homeschooling, I am
able to adjust my expectations accordingly.
I attempted vlogging last week for the first time. Goodness, I don't know how some people do it
every day! I couldn't even manage to
capture an entire day of homeschooling, instead we captured the first two
days.
Read to the bottom for the Vlog!
This is only a snippet into our day, but I thought it would
be fun to share with you all.
I think that perhaps my kiddos want to incorporate some sort
of video class in their homeschool learning.
They absolutely love making videos.
I think it is interesting to see the different mediums children use to
learn, and how when we allow them just a little bit of freedom, they can come
up with so much to experience.

Love of learning is my number one priority in homeschooling my children. If I can show them how exciting learning is,
and have them understand that they can learn anything they want, and to really
take ownership of that learning, that is success to me.
And for those of you wondering, the lunchboxes are working
out exceptionally well – except when I forget to pack them before the kids
start school. They are looking for those
lunchboxes filled with snacks first thing every morning!
How do you go about
your day with your children? Do you
spend all day schooling? Do you take a
lot of breaks? Do you try to fit in more
than you probably should (this is me, by the way)?