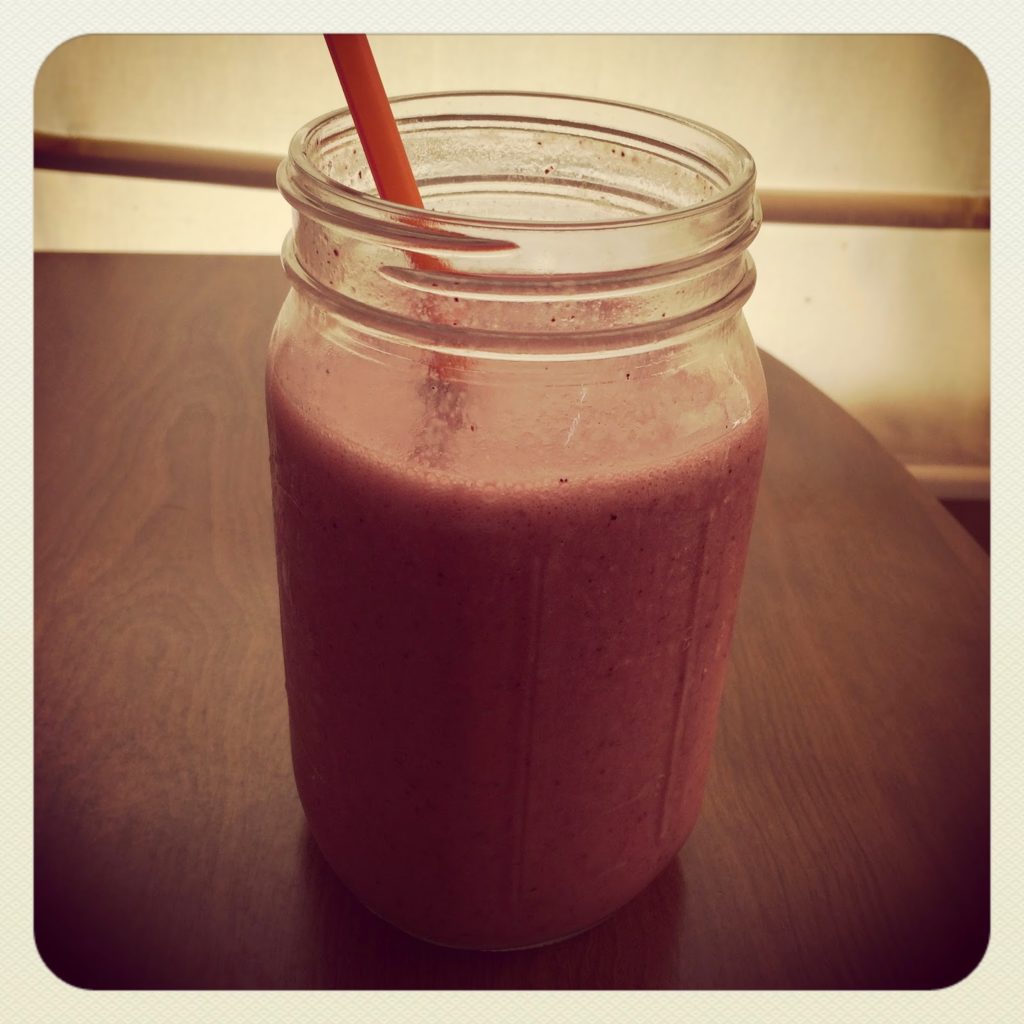 I absolutely love smoothies. They are such a good way to get greens into my kids, and it doesn't hurt that they are delicious. I have talked about some green smoothie recipes here and here. Once in a while I am craving something a little sweeter, and that is when I make a fruit and yogurt smoothie.


I first learned about fruit smoothies way back in 7th grade in a home economics class (do they still offer those?!). The recipe was quite easy back then, using juice concentrate, milk, banana, frozen strawberries and ice. Over the years I changed it quite a bit, to maybe be a *little* healthier.


Fruit and Yogurt Smoothie


1 cup fresh orange juice (or whatever you can find)
1 cup plain whole milk yogurt (or non-fat/low fat if you prefer)
3/4 cup frozen blueberries
6-10 frozen strawberries (depending on size)
1 banana


Put it all in a blender and blend away until smooth. This makes about a quart of smoothie.


Sometimes I will change the fruit up depending what I have in the freezer, but this is really what I go back to. They are delicious and filling, and while a lot of sugar from the orange juice, I figure once in a while it is OK!


Do you have a favorite smoothie recipe?