How to Help your kids Create a Devotional Time
When you have kids, you know that you want to bring them up in your faith. In order to do that it is important to incorporate a kids devotional time into your day. Creating that kids devotional time can be a challenge in the early years, but I have some ideas that should help you!
I have had a morning time practice for many years, and it has always included time for me to read my Bible as well as journal and write out scripture. I knew that I needed that morning time as an introvert for me to get ready for the day. After I had kids, that morning time routine was more important than ever, but also very difficult to get back to.
In the early years I would do what I could when I could. As my kids grew, I knew that I needed to help them create a kids' devotional time. I knew this would help with my own struggles of keeping a devotional time considering most of the struggle was not my desire to have this devotional time, but that my kids were not all that interested in participating.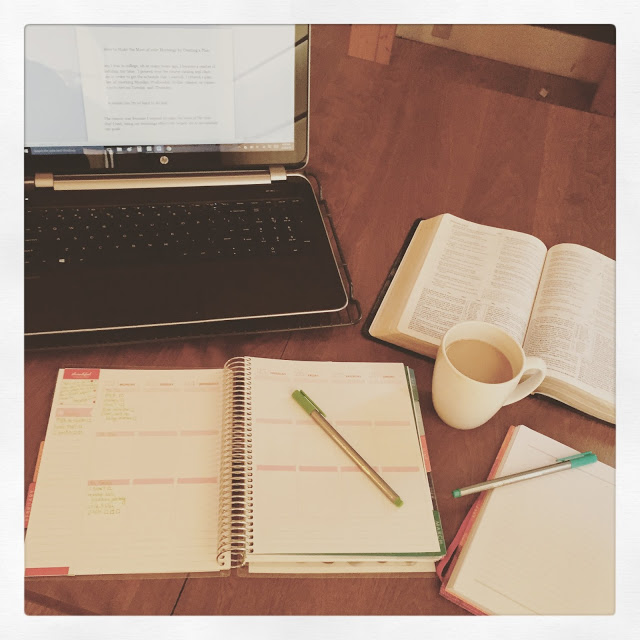 What does this look like?
A kids devotional time practice is something that takes a while to make a habit. As homeschoolers we have the unique opportunity to have that practice as part of our regular routine without interruption. It is easy to make a kids devotional time a priority when you don't have to get out of the house for school first thing in the morning.
However, my reasoning for helping my kids with this habit was because they were such early risers. Knowing that they would be getting up early, and no amount of special clock, threatening, or other means was going to keep them in their rooms quietly until I finished; well obviously we needed a new strategy.
A kids devotional routine can look like them getting up early in the morning – and that is OK! If you have the tools ready for them, you can easily proceed with your own quiet time, and they will be occupied.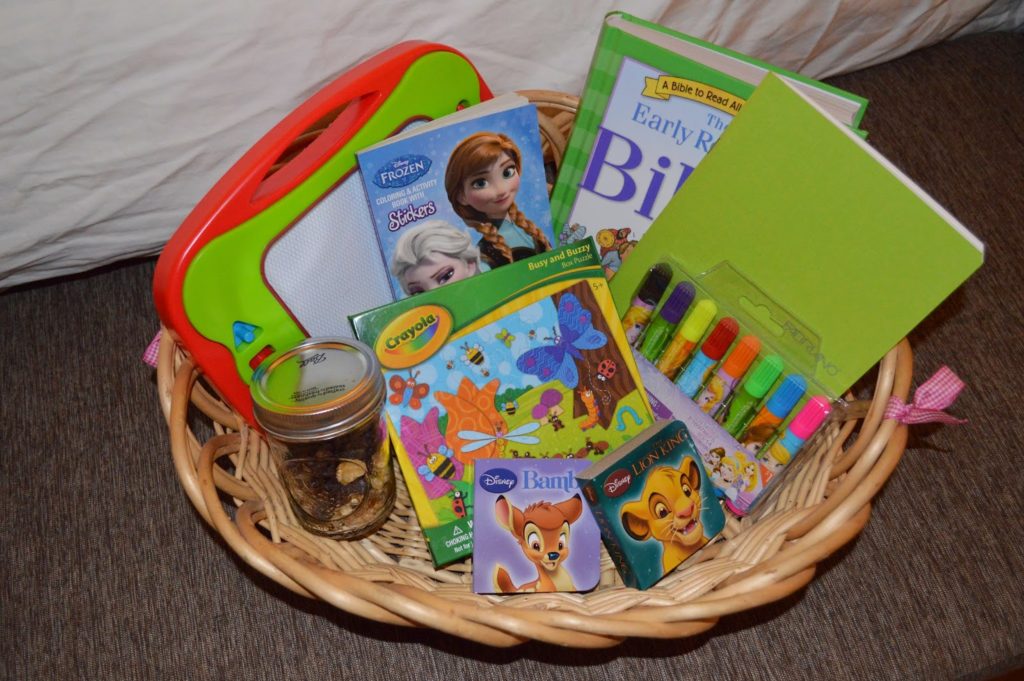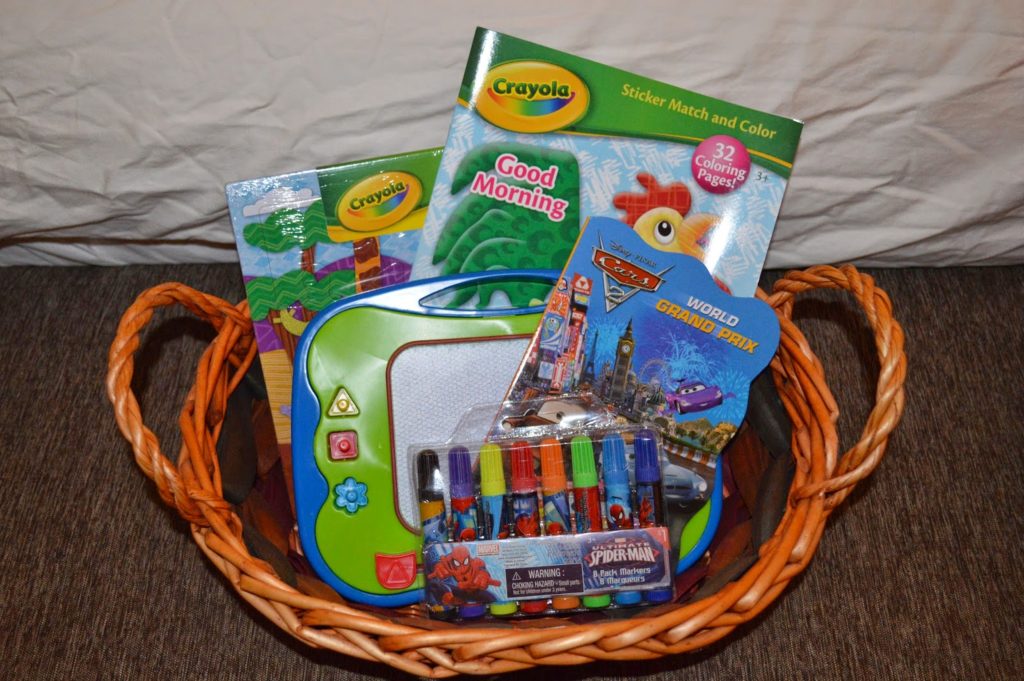 When my kids were very young we started a kids morning basket. The purpose of the basket was so that they would have something all ready, all put together, and that they could sit down and have their quiet time while mama was having hers.
These baskets are a lot of fun to put together, but were not specific to a kids' devotional time. Instead they included things like puzzles and other little games. They did include a couple pre-school Bibles. Most importantly – at least for my kids – was the snack that was also included.
My kids are sleeping later these days, but the kids devotional time is still incredibly important to me. I knew it was time to revisit our morning baskets, and also to work with the kids to make this practice a habit.
Tools for a Kids Devotional Time
Finding the right tools to incorporate a kids devotional time was a bit challenging at first, but this year we finally found some excellent resources to use.
My older two (almost 10 and 7 1/2) are quite good readers, and so they are able to spend time in their Discoverer's Bible – but this is usually during our school time, and written into our daily lesson plans. But, early in the morning I knew that they needed something a little easier to work on. Something laid out in a way that they could have a little scripture as well as a thought and a prayer. A traditional devotional.
I got the Jesus Calling devotional for my oldest, and the Beginner's Bible 365 Devotional for Kids for my middle guy. They will go in each day and read the devotion for the corresponding day, and they love it. My older two have constantly come to me, since we started with these devotionals, to say how the devotion for the day has some sort of relevance to their current life. It is a wonderful thing to see in your children.
Now that this devotional time has become more of a habit for my kids, I am excited to incorporate more scripture writing and journaling with them.
Write the Word for Kids
I have been using the Write the Word Journals from Lara Casey for about a year and a half, and I love them. They are exactly what I needed in order to get my own quiet time back on track. When I saw that she was coming out with a version for kids, I knew that my kids would love them as much as I love the adult version.
The Write the Word Journals for Kids are undated, so even if you miss a day, or a week, that is OK – one of the reasons I love the adult versions so much, no guilt for missing a day! There are some coloring pages, and then after the coloring pages there are two-page spreads. One page where you write what you are thankful for and then write out a short scripture; and the second page to journal or draw. It even includes stickers in a folder in the back of the book.
These journals are going to be a perfect addition to our kids' devotional time. I hope that they will be for your kids as well!
Do you have a kids devotional time in your home? What tools do you use?