There are affiliate links in this post. If you make a purchase after clicking one of these links I may receive a small commission, thank you for supporting Townsend House.
I really love to make goals.
I like the possibility, I like knowing that I can grow, I like the change. Goals help me achieve those things. Setting goals is something that I do every
January. I like to map out my year to
see where I want to go, what I want to accomplish, which direction to steer my
family in. Goals are important.
Several years ago I stopped writing resolutions in favor of
goals. I thought that while saying "I
will be healthy" was a great idea, it was not something that was achievable
because there were no steps, there was no end.
What would "be healthy" actually look like? So I started writing goals, but then I
realized…
I am excellent at coming up with goals, but not the steps to
achieve them.
I read so much about setting SMART goals. If you haven't heard the acronym before it
goes a little something like this –
S – specific,
significant, stretching
M – measurable,
meaningful, motivational
A – agreed upon,
attainable, achievable, acceptable, action-oriented
R – realistic,
relevant, reasonable, rewarding, results-oriented
T – time-based,
time-bound, timely, tangible, trackable <source>
When you come up with a goal, it should have all of these
parts to it.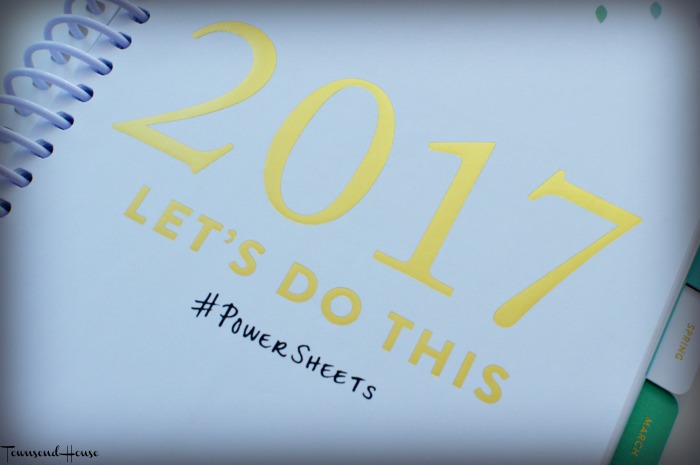 I am really good at coming up with every change I ever want to happen in my life,
all tidy in a one year commitment period.
Unfortunately, that is incredibly unrealistic.
I am a big picture sort of gal. I can look at my life, at my family's life,
and see what I want for us to move towards, how I want our lives to be, but I
often forget that I can't change everything in a short amount of time, and I
shouldn't either.
There are stages of life, and while each stage has its
challenges, I really need to be fully present in each stage, instead of always
looking forward to the next one.
I said in my post about choosing one word for the year that
I love the newness that January brings, the change of the calendar, the new
seasons, it gives me a sense of refreshing my life. But, I sometimes look forward a little too
much.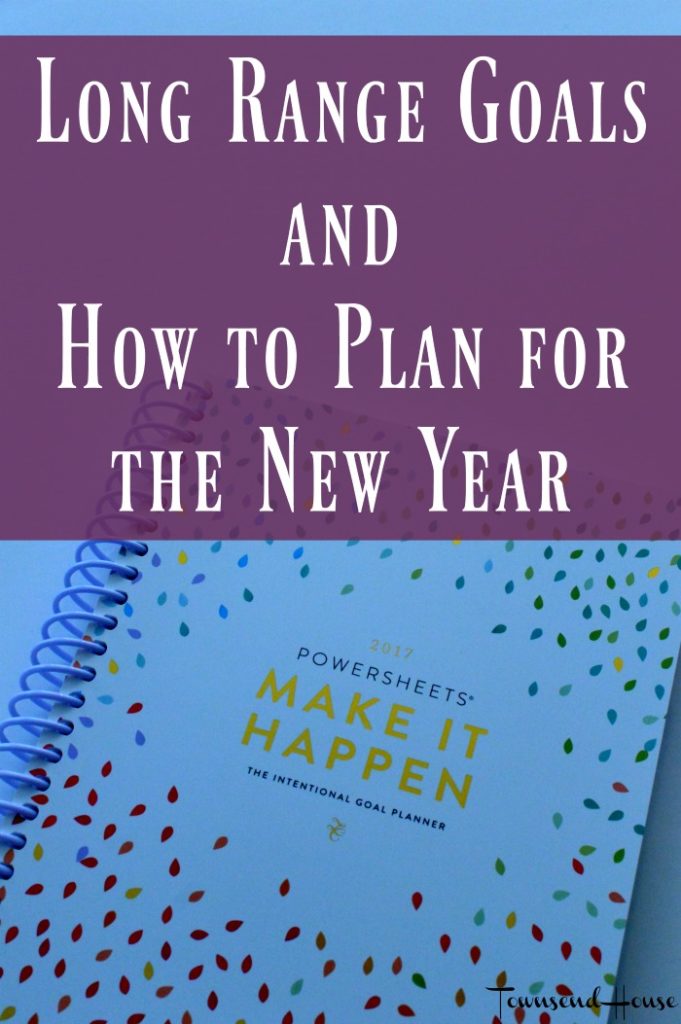 I can see what I want my life to be like when my kids are
older, when they are able to take care of themselves a bit more. I think part of that comes from having a
toddler in the home, and knowing that I am needed for just about
everything. I love to be needed, don't
get me wrong, but sometimes it is stressful feeling so needed, without
remembering that I also need me.
When thinking about my goals for this year, I realized that
I need to be more realistic. Having the steps to achieve my goals is
awesome, but if I am unrealistic about the goal itself, or the time frame that
I am working with, then perhaps it isn't the right goal for me this year.
Because of my struggles in the past with SMART goals, I
decided to make a change for 2017.
In 2015 I read a book called Make it Happen by Lara Casey.
It was an amazing book, and if you haven't read it, you definitely
should.
As you can probably tell from the title, it is a book about
achieving the life that you want, living
life on purpose. It definitely
helped me in formulating goals for 2015 and 2016, but I was still too
lofty. There wasn't enough balance
between personal and professional goals.

In 2015 I worked hard on personal goals, and 2016 I worked
hard on professional goals. What I
needed was a way to combine the goals, or to make goals that were not complete
polar opposites. Achieving a life lived
on purpose.
This year I decided to help myself by purchasing the 2017
PowerSheets Goal planner.
Over the past few years I have moved back to paper and pen –
for planners, for to-do lists, for pretty much everything in my normal day
to day. It works better for me to have
it sitting in front of me, for me to go through the process of actually writing
it out rather than typing it. I knew
that this goal planner would definitely help me realize the goals that I want
to accomplish this year.
Why do I think it will work so well? Because of the questions that the planner
lays out to respond to.
Like I said before, coming up with changes I want to make in
my life is easy, but formulating that change into a SMART goal doesn't always
work for me.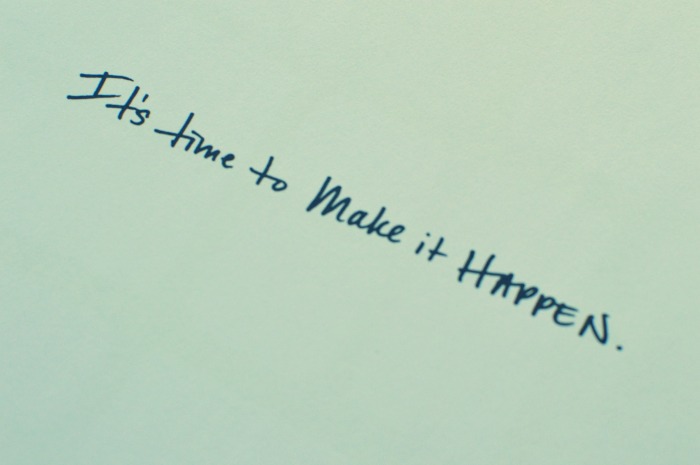 Sure, professional goals are usually pretty easy – for
example "I want to hit 100,000 page views per month by March." And even some of my personal goals are
written well, "I want to read 100 books in 2017." However, making sure that I continue that
through all of my goals is also important.
How am I going to change goal setting in 2017?
I have decided to segment my goals into categories again – I
did this back in 2014,
and honestly that was a really smart decision on my part.
In that post I talked a bit about how I like to cram all of
my goals into one year, but that isn't realistic. And while I did great for one year with that,
having a baby at the end of 2014 probably threw off my goal setting in 2015 and
2016. Now, Lucy is 2 and life is a
little more normal around here again, so I can sit and think a little more
clearly.
I don't want to pile on an entire decade of goals into one
year, that is completely ridiculous, and I know better. But, in January I have all of this optimism
and want to accomplish it all – see above about the newness of flipping the
calendar.
My plan is to do a little more long term goal setting. I obviously have a lot that I want to
accomplish this year, but I also need to do more long term planning. What do I want my life to be like in 3
years? In 5 years? In 10 years?
Because I am a big picture kind of gal, if I am able to sit
down, look at my list of goals and changes to my life, my blog, my family life,
etc. I will then be able to categorize them into a long term goal or something
that can be accomplished this year.
When I see the long term goal, it will be easier for me to
look at the steps that I need to take this
year in order to realize that goal in 3, 5, or even 10 years.
It is all about perspective.
I'm really excited about this new goal setting strategy that
I have. If you are looking for those
thought provoking questions to help you write your goals for this year, I
definitely recommend the questions that Tsh puts out on her blog the art of simple every year. I started using these questions years ago,
and they have helped me formulate ideas and paths that I want to take.
My plan is to share some of these goals with you over the
coming weeks, and I would love to hear what your goals are.
Are you more of a long
range planner, or someone who likes to see their goals attained in the very
short term? Or do you fall somewhere in
the middle?