Soup is the Recipe for a Cold Day
This post contains affiliate links. If you make a purchase through one of these links I will receive a small commission at no extra cost to you. Thank you for supporting this blog!


I love soup in the winter.
I think there is something so comforting about curling up with a hot
bowl of soup and some homemade bread, especially on a very cold day.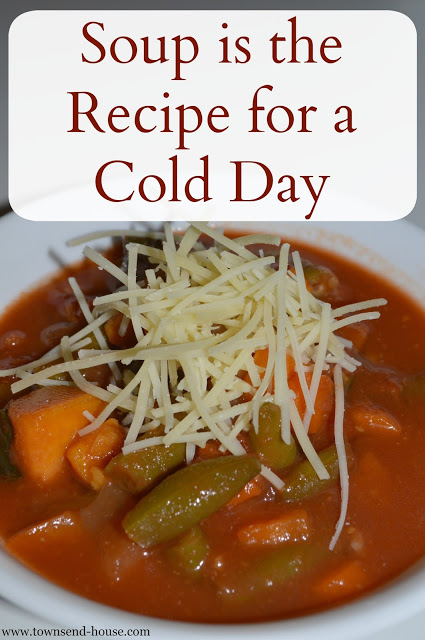 We had such a mild November and December, I wasn't really in
the mood for soup all that much, which is funny because I usually will make a
big pot of soup every week. However,
winter has definitely arrived, and it is COLD!
January is always a slim month when it comes to groceries for us.
We spend a lot of money around Christmas, for a big Christmas Eve party, then Christmas Day and even New Year's.
But, once January comes along, we need to back off on the expenses, and one place that we are able to cut back is groceries.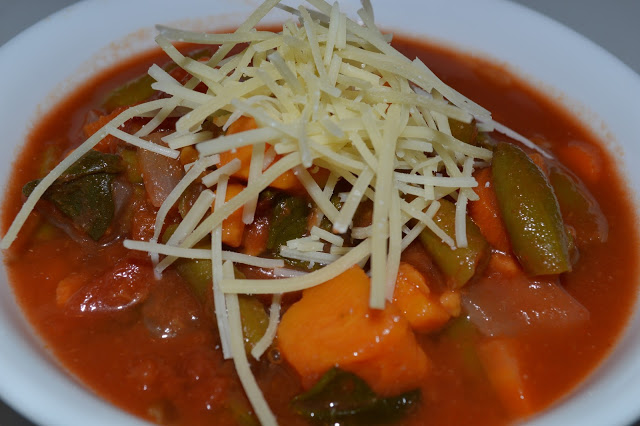 Soup is an inexpensive and healthy option after all of the
indulgence of the holidays. And it is something that I want to get back in the habit of making weekly.
I rarely ever will follow a recipe for soup. Instead I will throw a bunch of ingredients
together and call it good. Once in a
while I come up with a soup my family really enjoys. That was the case this week.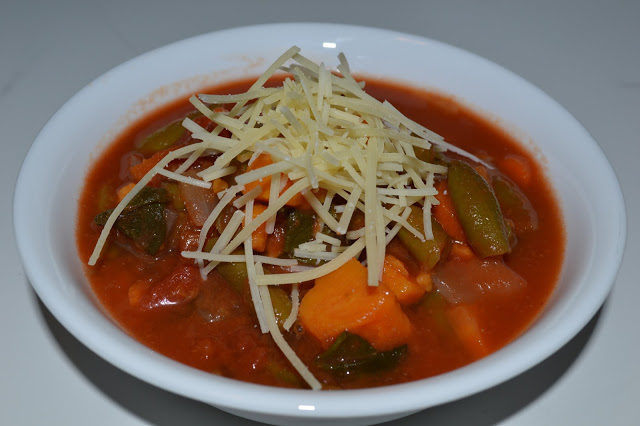 I ended up making a vegetable soup on Sunday, and my husband
asked me to make it again on Tuesday, so obviously it was good!
2-3 cloves garlic,
minced
4 carrots, peeled and
chopped
2 sweet potatoes,
peeled and diced
1 28 oz can crushed
tomatoes
8 oz frozen green
beans
½ tsp red pepper
flakes (or to taste)
1 TBSP coconut oil (or
whatever oil you have on hand)
Put onions, garlic and
carrots into the pot and sprinkle with half of the salt and all the red pepper
flakes, sauté on medium high heat for 3-4 minutes.
Add sweet potatoes, stir for 1 minute then
add chicken broth.
Turn heat down and
simmer until sweet potatoes are fork tender.

Add crushed tomatoes, green beans, and spinach and the rest of the salt.

Simmer another 10 minutes.

Serve with a little bit of shredded parmesan
cheese and your favorite crusty bread.
Do you have a favorite
soup recipe? Let me know in the comments
below!