{31 Days} Back to Basics Day 26
This month I am participating
in the nester's {31 Days} challenge. My topic for the month is Back to
Basics. If you would like to follow along
youcan find all of my posts here
.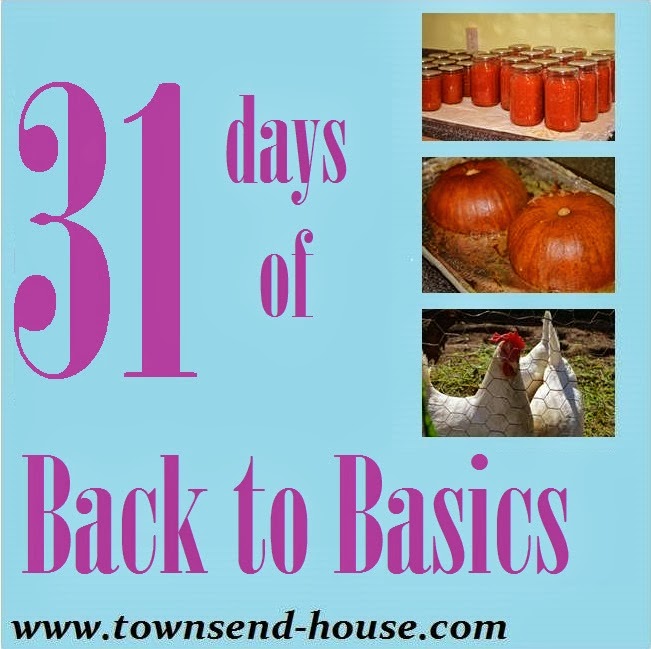 There are a lot of "simple living" books out there. And a lot of them are really amazing
resources to have in your home. The
reminder to live intentionally, to follow your values even if they are
different than others, it is all very important! They can be an incredible encouragement,
especially if you are making new changes in your life (or trying to get back to
changes you had previously made!).
The first book that I love is
Organized Simplicity
. It is
not just about getting rid of clutter (although that is a large part of this
book), it also has a large section in really figuring out what your family's
mission statement is. Once you are able
to put together your family mission statement, you then have something to
easily weigh decisions against. We first
did a family mission statement back at the beginning of 2012, and it was a huge
step forward for us I believe. It is
good to remind myself of what is important, and why we are making the decisions
we are making.
The next book that I recommend is
Simple Prosperity
. Now, this
book is a lot more liberal than I am, but I think the message is the right
one. We have a lot of choices every day,
and we should be thankful for them. But,
there are still a lot of people that do not have those choices. It has some amazing insight into our
consumption in this country, and what we can do to live a little lighter.
The last book is a book for mamas. Since my babes are one of the biggest reasons
for the changes that I make, it only makes sense to include it here. A good reminder for what is important.
Steady Days.
I am always looking
for new books, do you have any recommendations?