I am so excited to announce that I will be participating in 31 Days again this year!
I love the premise of the 31 Days project. To pick a topic and write about only that for
31 days is a challenge. Heck, writing
anything for 31 days is a challenge, but then for it to be centered on one
topic, it is a huge challenge.
When I thought about my 31 Days project for this year,
honestly, I couldn't think of anything.
Then I had a few minutes to sit down and think without interruption –
that doesn't happen a lot as a mom of three little ones. While I was sitting, I realized that it was
blissful, and that I needed to do more of it.
That is when my topic came to me – 31 Days of Self-Care.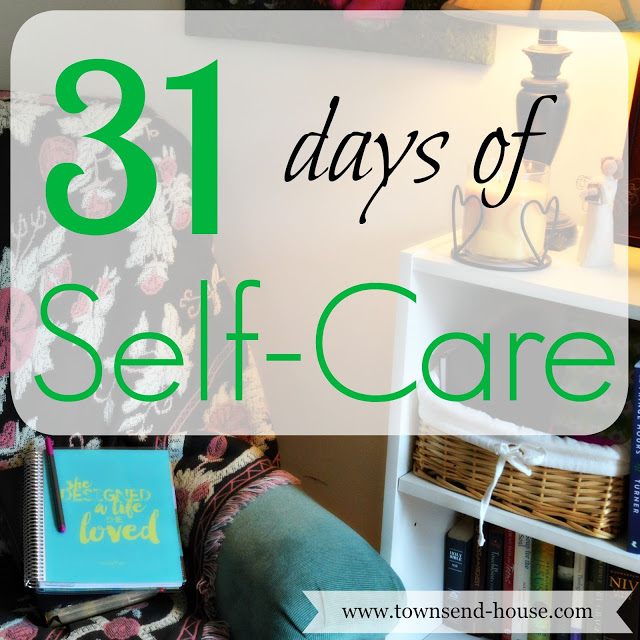 For every day in October I will be writing about
self-care. Now, I don't want you to
think I am an expert in this area, I am most definitely not. In fact it will be much more of a story, my
story, and my journey to self-care with some tips along the way.
I am really excited for the month, and I think I have some great
content to share with you all.
This blog post is going to act as a landing page for all of
my 31 Days blog posts for 2015. Each day
I will come back and put up a link to the current days blog post. I hope that you will join me!