My OLS meal for is not very creative, but it is delicious nonetheless! It is baked zucchini and summer squash with tomatoes and fresh garlic and basil – yum!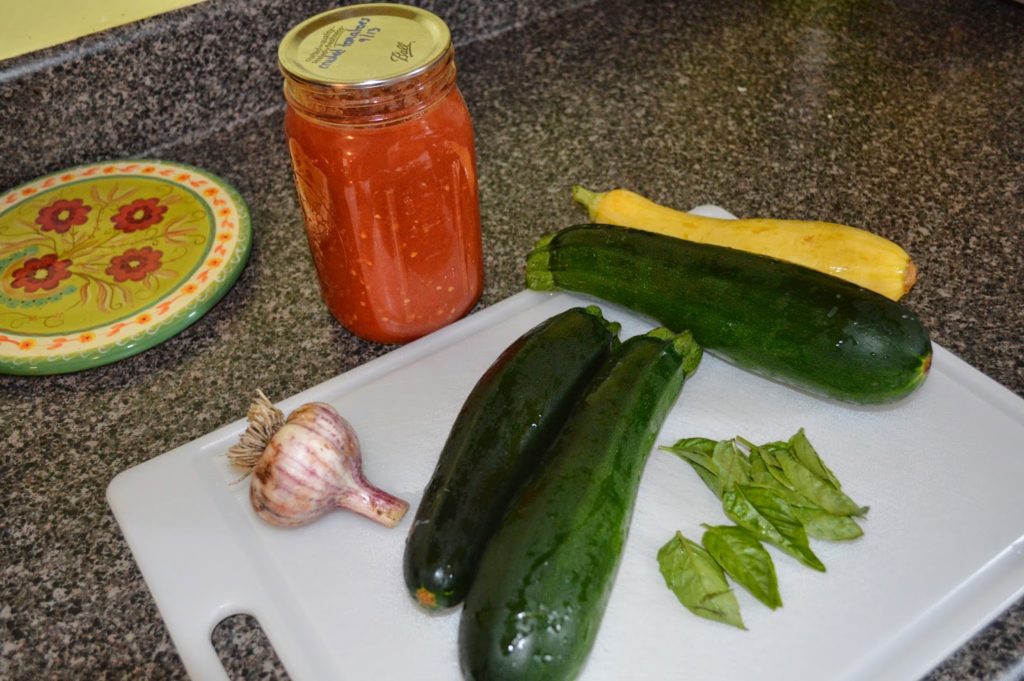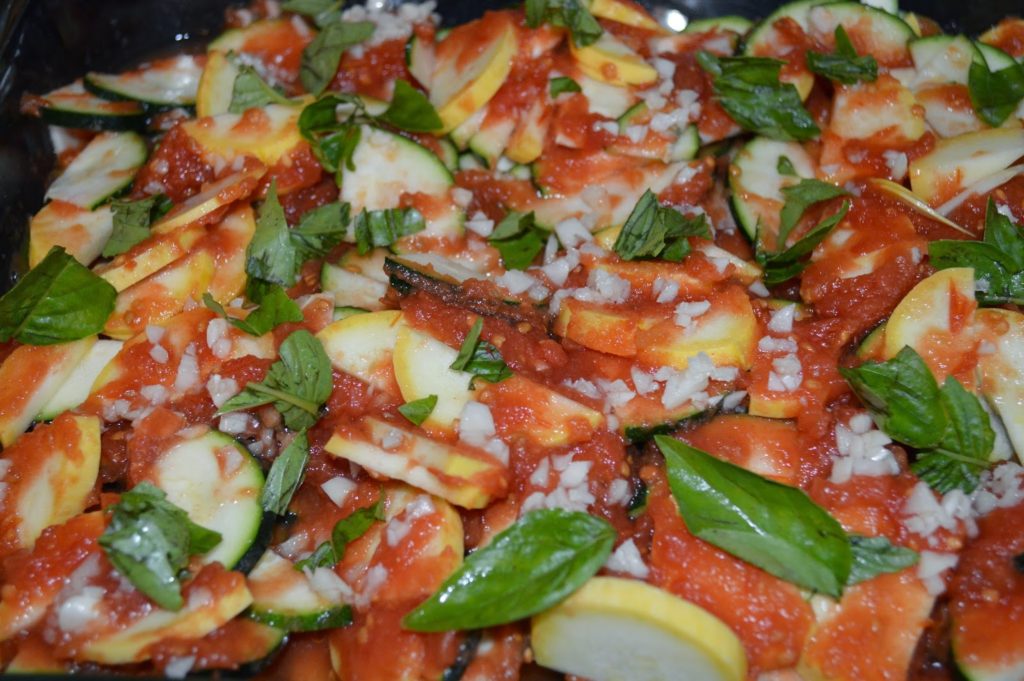 Of course I have been eating a lot of salads from the garden, which are local meals as well. And Emma has been asking daily for cucumber and onion salad – who would have thought it would be a favorite of hers since she was 4…not that I am complaining! I love cucumber and onion salad.
Now, I would serve the above meal over pasta (homemade if making a local meal) and ideally with some homemade mozzarella cheese with local milk! I did not have either of those things yesterday, so plain it was, and it was yummy!
Have you made an all local meal this week? Please leave a link in the comments, I would love to see what it is!