Welcome to my main post for my Write 31 Days challenge this
year! I have to admit that I had a heck
of a time coming up with a topic this year.
I had so many different ideas running through my mind, but it seemed
like every time I found a topic that I liked, I couldn't find the time to flesh
out what I wanted to say on that topic.
In one word, I was overwhelmed.
In fact, I am still overwhelmed.
If you don't know what the Write 31 Days challenge
is all about, I recommend heading over to the website for more
information. If you decide to join in,
let me know! I would love to follow
along with you.
This will actually be my fifth year participating! My previous 31 Days projects are:
After realizing how overwhelmed I felt, how out of sync I
felt, and how I seemed to be letting life happen to me rather than taking
control, I knew what my topic would be.
31 Days of Overcoming Overwhelm
This will not necessarily be prescriptive. While I would love to say that I wrote out
all of my posts ahead of time – I most definitely did not. In fact, while I am writing this intro post,
I am absolutely at the end of my rope as far as overwhelm seems to go. No, instead, I will be writing about my
changes and thoughts as they happen.
This is a real time experiment guys, and I hope you will follow along.
I know that I am not the only woman out there that feels
overwhelmed. In fact, I bet there are a
large portion of my readers that feel overwhelmed in some way or another. My goal is to try and encourage you (and
myself!) to move forward, and to make some necessary changes in order to thrive.
That could mean adding in more margin, it could mean saying
yes to the *right* things (for us), it could mean more self-care, or some time
unplugged. It could mean new rhythms,
routines, and schedules. For me, it
probably looks like all of the above.
Over the next month, I plan to take you through the changes
that I need to make now, and hopefully you will find some encouragement to
fight your own overwhelm, whatever it may be from. My goal is to be able to settle into a much
neater, nicer way of living day-to-day, so that I can be a positive role model
in my children's lives, and to encourage them to be positive influences on
those around them.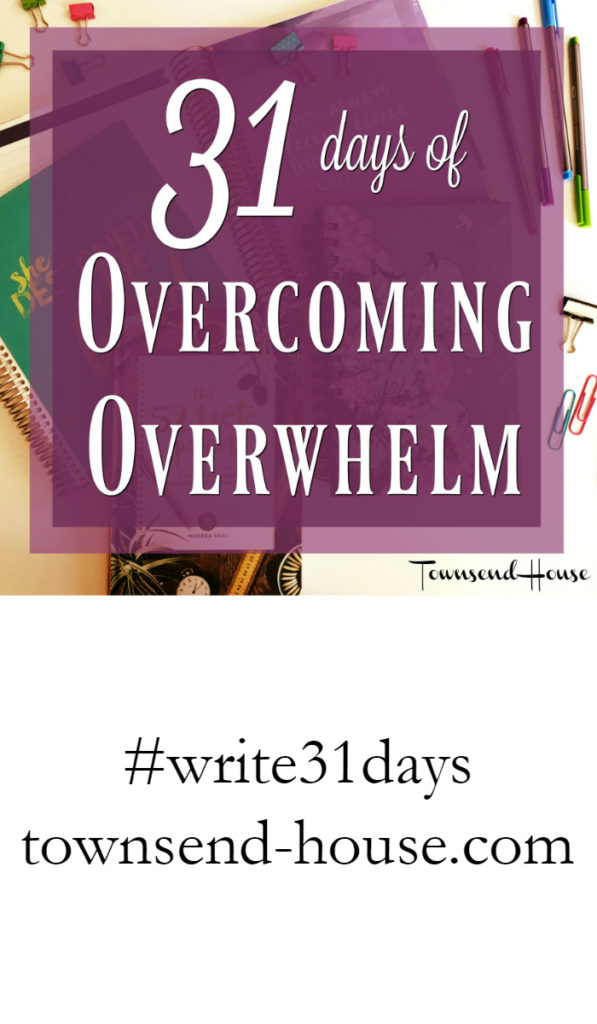 I will update this post as I go throughout the month, so
that at the end all of my posts will be linked here for an easy way to find
them. Make sure you subscribe and pin this
post so that you can follow along as well.