Back-to-School Shopping – Must Have School Supplies for the Elementary Years
There are affiliate links in this post. If you make a purchase through one of these links I will receive a small commission at no extra cost to you. Thank you for supporting Townsend House!


We went shopping for school supplies last week. Yes, I realize that it is still July, but I
also realized that it is the end of July, and considering that I plan to start
our new school year on August 1st, I knew that I needed to get my
act together. School supplies it is!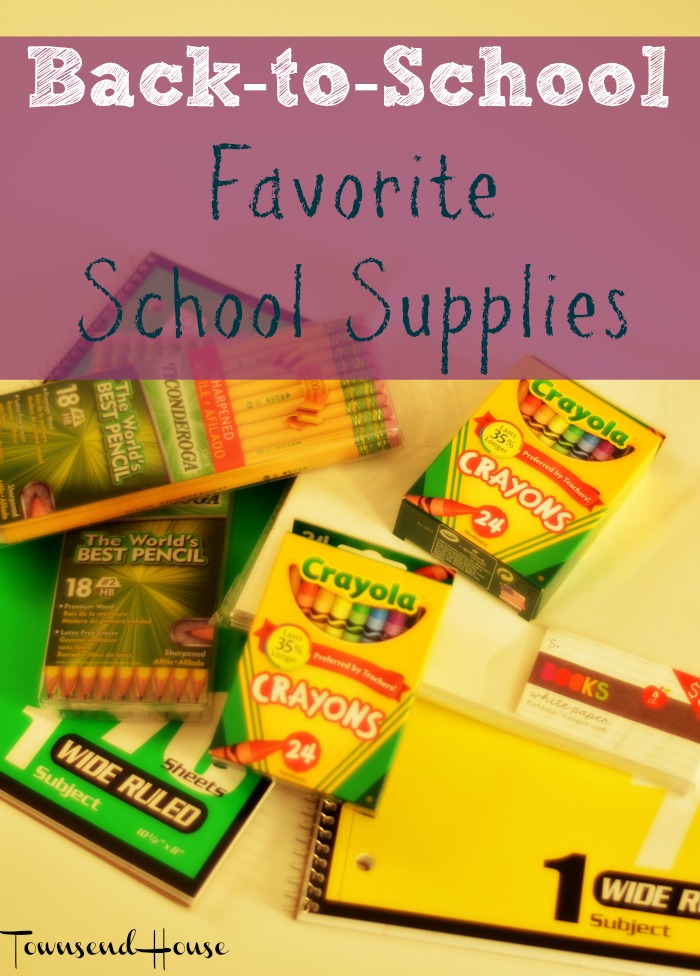 My kids love school supplies as much as I do, so it was a
fun little trip to Target.
There are a few items that I buy year after year, my go-to
school supplies if you will. I am going
to share them today. I would love for
you to share in the comments which are your favorite school supplies to use as
well.
Must Have School Supplies
Ticonderoga Pencils – These are, by far, the best pencils we
have ever used. They do not break
easily, they are comfortable to write with, and they sharpen easily. One of my biggest pet peeves is when you go
to sharpen a pencil and the lead continues to fall out. What is the point?!
Spiral Notebooks – I can never get enough spiral
notebooks. No matter how much I love my
fancy Erin Condren notebooks, the cheap, spiral notebooks, are used
so much in my home. I use them for
lists, and brain dumps, and my kids use them for writing stories, using as
spelling notebooks, extra math practice, pretty much anything that you would
ever need paper for, we use these notebooks for.
Crayola Crayons – I love new crayons. Opening a brand new box of crayons for
coloring brings me back to my childhood.
My kids love coloring, and use crayons daily. Crayola is my favorite crayon brand, and I
always take advantage of the sales right before school starts. I purchase several boxes so that I can keep
them on hand.
Blank books – My kids love to write stories. They love to illustrate these stories, and so
blank books are a favorite in our home.
It allows for creativity as well as helps them learn to put together a
cohesive story. I like to work with themes
throughout our homeschool year, and these blank books allow the opportunity to concentrate
on those themes in a story form.
These are my top four back to school supplies for the kids –
that we use most often. Of course we
also need construction paper and drawing notebooks, markers, glue, all the
stuff that makes school supply shopping fun.
What are your most
used school supplies?