We are all about the winter vegetables right now. And soup is frequently on the menu. I tend to make the basics. Vegetable soup, chili, and variations of those. But, I wanted something a little different. We always get winter squash in our CSA share, so I wanted to make some sort of squash soup. I like spicy food, and thought maybe a coconut curry would work with the squash soup that I normally make.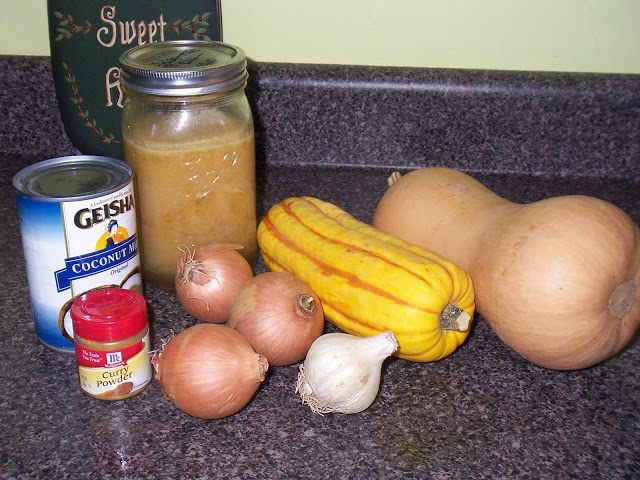 1 butternut squash, roasted
3 small onions, chopped
2 large cloves garlic, chopped
1 13.5oz can of coconut milk
1- 1 1/2 tsp of curry powder depending on taste
salt and pepper to taste
First you need to roast your butternut squash – I didn't end up using the delicata. I cut the butternut squash in half, took the seeds out, brushed the flesh with olive oil, and then baked in a 400 degree oven flesh side down until you can easily put a fork through the skin. I meant to time this, but forgot to, and remembered it was in the oven when I could smell that it was done 🙂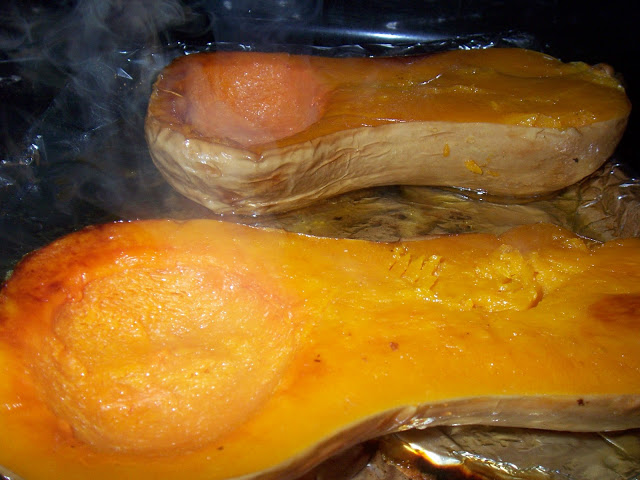 Taste for seasoning. Like I said, I love spicy, so I had to add some red pepper flakes in mine. The kids prefer it without the spice though 🙂 And while coconut milk and curry are not actually local to my little home in Maine, everything else came from our CSA just a few miles away. If you are looking for ways to eat locally and seasonally this winter, there is a great post at Simple Organic that gives a good overview of what is available this time of year.