I was having trouble figuring out what I would make for dinner yesterday. I guess that is why people need meal plans! I have a lot of black beans in the freezer, which I made at the beginning of the week. But, I didn't want to have something tomato based. I am at the point now where I don't want canned tomatoes (even though they are my own), I am looking for fresh tomatoes…but still have several months to go. Instead I decided to try something different. I have never had curried black beans, but I figured why not go for it!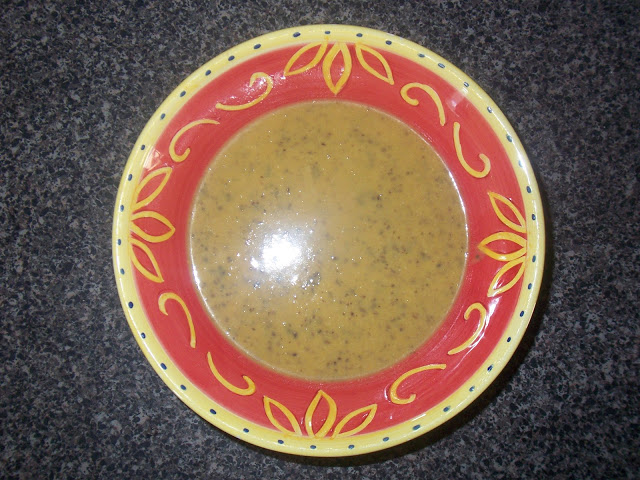 Curried Black Beans, Sweet Potato and Coconut Soup
1 quart vegetable stock or whatever stock you have on hand
1 pint water
2 sweet potatoes
1 sweet onion
1/2 teaspoon-1 teaspoon curry powder
1/4 teaspoon (or more!) red pepper flakes
2 cups black beans
1 can coconut milk (I use full fat – not lite)
Peel and chop sweet potato and onion, put it in a pot with the stock and water, add curry powder and red pepper flakes. Let the sweet potato and onion cook. When the sweet potato is soft, add the black beans and let cook a few more minutes. Blend it all with a stick blender, or in a regular blender in batches. Add coconut milk and let it come to a simmer. Add salt and pepper to taste!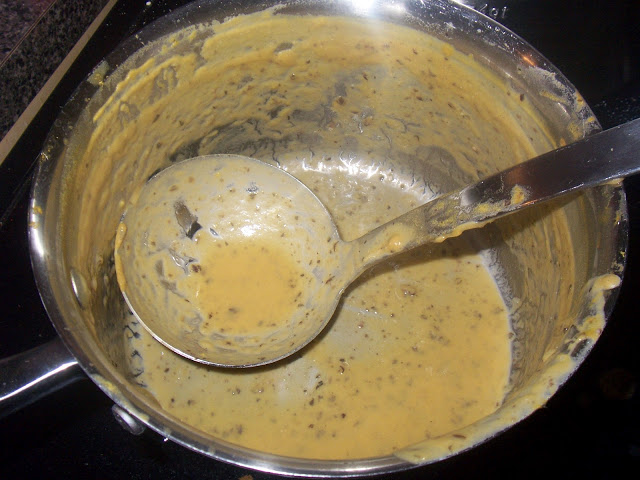 We ate this as the soup only, but it would have been awesome over rice. Both of my babes loved this soup, having multiple ladles. And my husband came home and ate the rest of the pot…which I thought would be for dinner today. Success!
I am linking this recipe to the barn hop! The Mommy Club! And Your Green Resource!