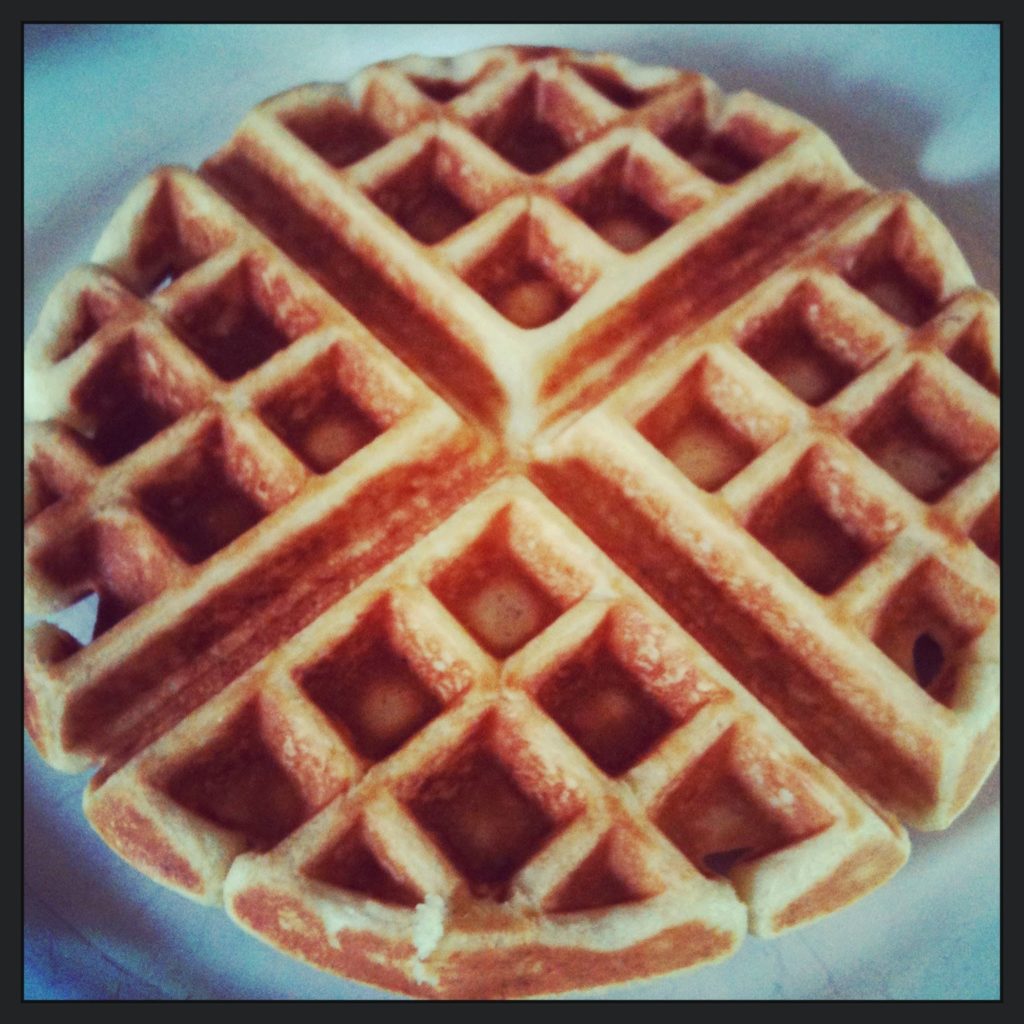 Back in December I won a King Arthur Flour gift card. Let's just say that I was ecstatic. I wanted to replace a lot of old baking pans, and this was the perfect opportunity. I was able to acquire a couple of luxury items as well, one of which was a Belgian Waffle maker.


For as long as I can remember, whenever I went out to breakfast with my mom and brother I would either get blueberry pancakes, or a Belgian waffle. When I was in college they had these fabulous waffle makers so I was able to make my own for breakfast (that may have been a bad choice). Now that I am married with kids, I want to give them that same joy that I had getting a special treat once in a while.


The problem I quickly realized, was that it was kind of complicated to make the batter. You had to use yeast, let it sit overnight, or for at least several hours. We did make those waffles with that complicated recipe…once. I knew that I needed something a lot easier and faster if I was ever going to actually make these wonderful treats.


I finally figured out something that was a combo of several recipes (and reminds me of my basic muffin recipe actually).


2 1/4 cups flour
1/4 cup sugar (or less if you prefer)
1 Tablespoon baking powder
1/4 teaspoon salt
2 cups milk
2 eggs
1/2 cup melted coconut oil
1 teaspoon vanilla


Sift together dry ingredients.
Mix wet ingredients together.
Make a well in the dry ingredients and pour wet ingredients in.
Mix until combined.


Use about 2/3 cup of batter for each waffle (or whatever your manufacturer directions tell you!). Makes 6-7 waffles.


Now the picture above is a bit misleading, we almost always have strawberries and whipped cream on our waffles (although Jack prefers his plain), but I never seem to get a picture with the strawberries and whipped cream actually on the waffle…


Do you have a favorite special breakfast you prepare for your family?