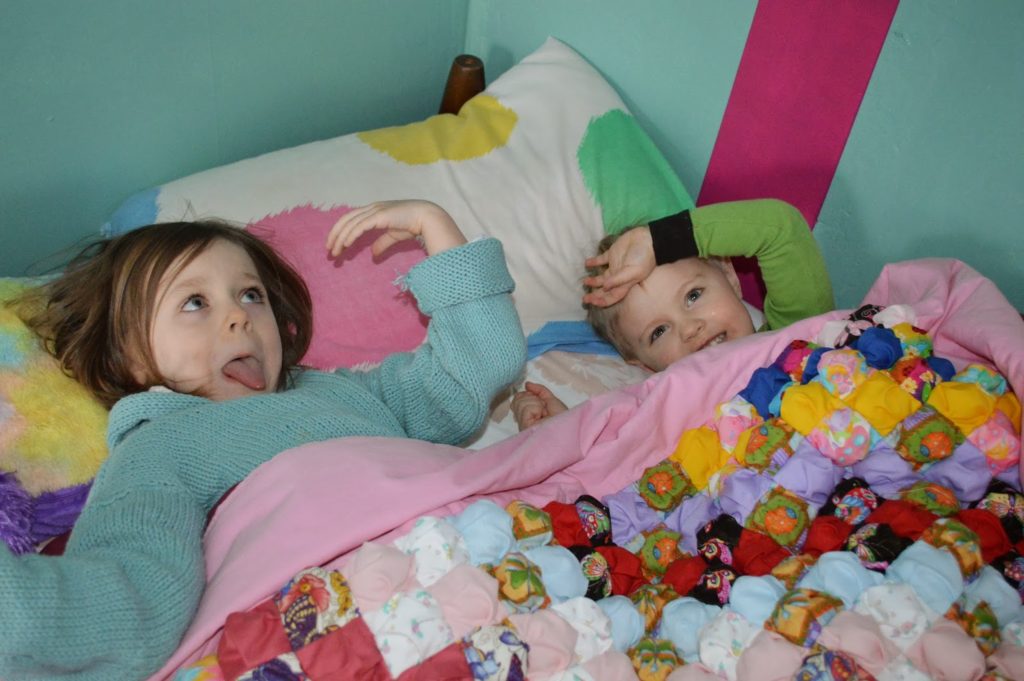 Rest time, quiet time, nap time, whatever you want to call
it; those glorious moments after lunch when your babes sleep. Oh what a wonderful time that was. Of course, my babes stopped napping a year
and a half ago. Jack was only just two
at the time. I thought for sure that he
would pick up napping again, but he was more interested in hanging out with his
big sister, and climbing on the furniture.
Our nap time was done. Don't feel
too sorry for me though, when nap time ended, we started putting the kids to bed
*much* earlier. They are asleep by 7:10
most nights, and that has continued quite well.
Recently, however, I have noticed that the kids are getting
extremely crabby in the afternoon. I do
not know how they go from playing so well together, doing school, enjoying each
other and generally being kind to one another, to complete insanity after lunch
time.
I decided to
reinstate quiet time.
What does quiet time look like? Well, yesterday was our first day back at
it. It mainly looked like me putting the
kids in their bedroom, and turning on an audio book. It also looked like, 20 minutes in, them
yelling to me from upstairs if it was time to come down yet. I tried to make it special by promising a fun
activity after the story was done. They
did really well for about 30 minutes, and then they wanted to come down stairs
to see what the "fun activity" was. They
did continue to go back in their room to listen to the story for the entire
hour, but it was definitely a lot of me telling them to go back upstairs. I hope that it gets easier.
I remember when I worked at a summer camp we had a rest time
after lunch every.single.day. Everyone
did, all the way up to the teens. It was
not an easy time, getting eight girls to sit or lay on their bunks and be quiet
for an hour, but somehow we managed. And
although I was laying in my own bed (praying for an hour of sleep, being a camp
counselor is hard work!), telling them to be quiet for an hour, I am hoping
that being in our own home, and in their own room, will help in this new part
of our day.
My main goals for this time are to have an opportunity to
clean up from lunch as well as catch up on some other chores that are no longer
getting accomplished in the morning due to our homeschool time taking most of
my attention. And once in a while it
would be nice to sit down for five minutes!
I think that as the kids get older (they are five and three right now),
it will be easier to have them sit quietly and read a book or journal, or just
rest. Right now it is still about
training them, wish me well for the rest of the week!
Do your kids still
take naps? When did they stop? After napping stopped, did they still have a
quiet time?
Linking up at Anything Goes and the Hip Homeschool Hop