My husband's work has reinstated a "lunch bunch" crew, where every couple of weeks one of them is supposed to bring lunch to work…hence the "lunch bunch." Unfortunately, my husband does not cook. And when he let me know that it was his turn to make lunch, well, lets say I was at a bit of a loss. Instead of lunch, I am sending in dessert. And the guys will probably appreciate this more than the quinoa and black bean salad I was thinking about making…instead I will be sending Eclair Cake.


This is a relatively easy recipe, and I love easy recipes!


Cake:
1 cup water
1/2 cup butter
1 cup flour
4 eggs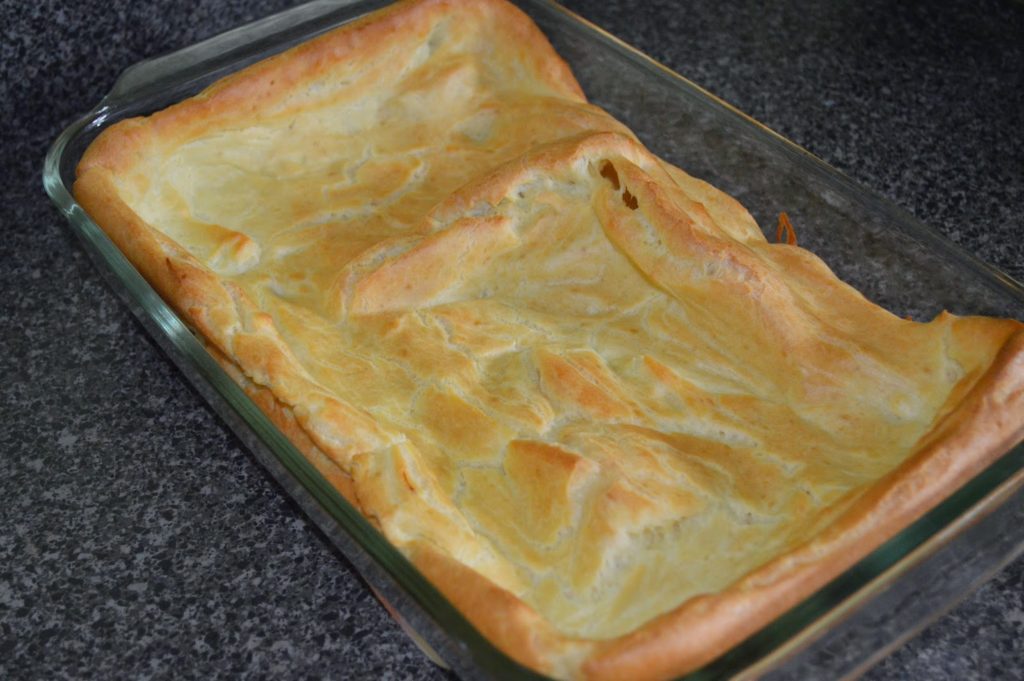 Heat the water and butter up until it comes to a boil. Remove from heat and add flour. Stir until it is a ball. Mix in one egg at a time. Spread in a greased 13×9 pan. Cook in preheated 450 degree oven for 15 minutes, reduce heat to 350 degrees and cook for another ~15-20 minutes (watch so it doesn't overcook). Let cool completely.


Filling:
1 large package instant vanilla pudding
1 8oz package of whipped cream cheese
3 cups milk


Mix vanilla pudding with 3 cups of milk. Beat in cream cheese until smooth. Spread over cooled cake layer.


Topping:
Heavy cream or whipping cream
sugar to taste


Beat heavy cream until it is whipped cream. Spread on top of filling layer.


Drizzle hot fudge on individual portions.


Definitely one of my favorite desserts! And you know that point when you mean to take a picture of the finished recipe before your husband takes it to work in the morning? Yeah, that didn't happen 🙂


Do you have to send meals in to work with your husband to share? Any good crowd pleasing recipes?