Is planning your homeschool year fun for you? Is it something that makes you run away scared? When planning your homeschool year ahead of time, do you worry about dropping the plans 6 weeks in because you packed your schedule too full?
I have rarely been able to exactly follow an entire homeschool year plan from start to finish without adjustments. Part of the reason for that is because I was overly ambitious. The other part was because I was planning from a place of fear. We are going to deal with that fear first.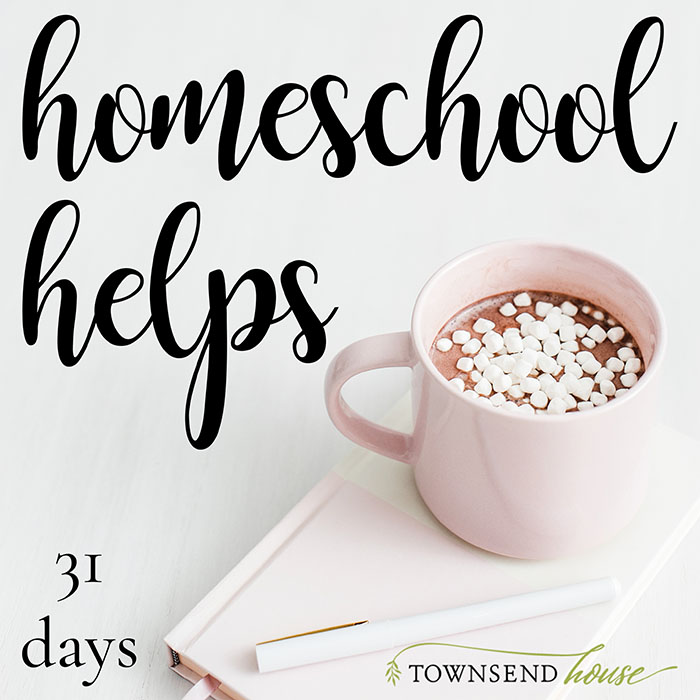 Planning your Homeschool Year from Fear
It sounds a bit overly dramatic to say that, but when planning your homeschool year, what you choose for curricula, you want to make sure that you are giving your child the best education that you can possibly give them. Isn't that part of why you are homeschooling? Because you want to give your child an amazing love of learning, to show them so many amazing things you did not learn yourself in school?
When I first started homeschooling, I wanted to make sure that my kids were getting not only the best education for themselves, but also a better education than their public schooled friends. That may sound a bit uppity, but it is not where I am coming from.
When you decide to homeschool your kids, you automatically think that you can give them a better education at home. That is one of the main reasons that most of us homeschool to begin with.
What ends up happening though is that you are looking at the public school as a model of what your children should be learning. Public school has been ingrained upon us, and that isn't a bad thing, but it is difficult to move forward and know that homeschool doesn't have to look like public school.
Sign up for the Getting out of the Public School e-course below!
Finding Freedom with Planning your Homeschool Year
Planning your homeschool year from start to finish is not going to fit into one blog post. My goal is that you will have the freedom to let go of what isn't working and move forward with what is at the end of the week!
How is your year going? Do you feel like you are being successful? Do you have to keep pushing items back in your schedule because you don't have enough time for them?
Planning your homeschool year ahead of time, lessons and all, is a daunting task. You are teaching a new grade every year, and have to make choices based on what you think will work best for your children, but you really don't know until you try it. Will the math curriculum you have been using for 3 years continue to work this year, or will you buy it and then realize that your child is not retaining any information anymore?
I don't want to say that it is a crapshoot, but it is a crapshoot. I know you are saying to yourself, "thanks Heather, that was super helpful. Now what do I do." <I am imagining you saying this with a heavy dose of sarcasm>
What type of homeschool year do you want to have?
Several years ago, we went from traditional September-May homeschoolers to homeschooling all year long. This means that we take the entire calendar year to go through school, and we don't prescribe to taking traditional public-school breaks. We tend to homeschool on all the Monday holidays. We do some school in the summer, we take breaks when we need them (mainly the month of December).
The other big part of homeschooling all year long, which doesn't seem to get mentioned, is a rolling schedule.
This has been a life saver for us. We let go of the need to say "Emma needs to finish x by this date." This has been especially important (and life-saving) since I have added Jack to the homeschool mix, and now attempting to bring Lucy into the fold as well.
Part of letting go of the public school mindset is to let go of the need to keep your kids at a specific grade level. This is not to say that you don't want to intervene if your 11 year old is having trouble reading still. But, it gives you more flexibility. Just because the public school is learning about butterflies for science, and watching a caterpillar form a chrysalis and turn into a butterfly while very cool, doesn't mean that it is the only thing that you can do for science. If your child never watches a butterfly hatch, it isn't the end of the world.
Instead, when planning our years, I do it on a rolling schedule. This means that when one child finishes math, they move onto the next level. When we finish our history, we move onto the next thing we want to study.There are two main benefits to this way of scheduling your year, number one, it can help spread the cost of curricula out. Homeschooling families tend to be single income families, and putting out such a large portion of money each year in one fell swoop can be stressful in and of itself. Buying different subjects when you need them can help with that financial shock.
The other benefit is that you don't have to worry about finishing something by a specific date.
It's OK to be strict in some subjects and not in others.
Now, I will say that we tend to stay on a pretty strict schedule for math. I like to use math as a way to gauge how we are doing in the year. We tend to finish our first half of math by Thanksgiving every year, so I know going into our long winter break that we are on track. But, that is really only math.
Even in math we do not schedule out everything in advance. There are days that math gets done, and days that it does not get done. We try to make up those days at some point. If we plan our entire homeschool year out to the day, and then miss a day, then another day (because things always come up), you will get behind. When you get behind, it is easy to become discouraged. Watching all those plans completely foiled because you didn't leave margin is awful. I know, I have done that…too many times.
When you are planning your homeschool year, you want to consider the most important things that you want to accomplish. Is there a specific subject that your child struggles with? Do you feel you need to work more on something? Put that item first on your list. That is going to be what you concentrate on.
Choosing curricula can be daunting, but it can also be fun.
When choosing curricula, you want to make sure that you cover all the bases required for your state, but also realize that a lot of subjects can easily be combined. If you find yourself running out of time during the day, history/reading/writing can be combined into one. Unit studies are a great way to incorporate many subjects at once.
The main thing when planning your homeschool year, is that you do not think of yourself as "getting behind." Think of your schedule as a rolling schedule, you will get to the end of your current curricula at some point. Or, perhaps it isn't a good fit, and you re-evaluate, then move onto something new. Most curriculum is based on 36 weeks of school. If you look at your year as 12 months instead of 9, that is going to help you to spread things out enough until you get into a good rhythm and routine.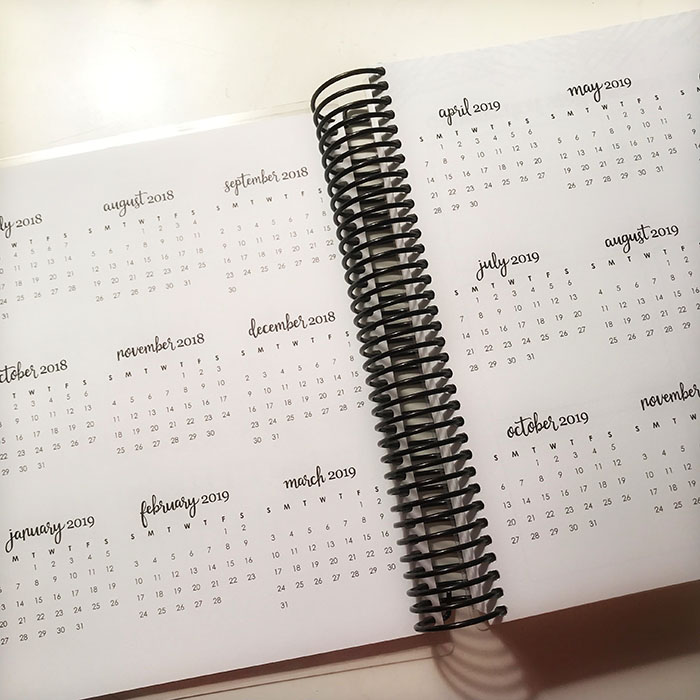 You need to consider not only the curricula that you want to cover, but also all the extracurricular activities and sports that you want your child to be involved in. There has to be a balance, or something is going to fall to the wayside. Since most extracurricular/sports activities are at specific times throughout the week, you often have to let more and more homeschool slide. Be aware when signing up for those activities. They will take time away, not just during the actual activity, but the travel and the prep for the activity. Take into account how that will impact the rest of your day (meal planning, home cleanup, general family time).
Themes
When I am planning my year, I like to break down months into themes. Not necessarily "Apples in September" but more of the overarching idea that I want to convey during the month. It is a focus, not necessarily a lesson plan. So, even though I say not "Apples in September" there is still an element of "Apples in September."
When you look at your year, take account of the important things that are happening throughout the year. Things like beach days in the summer, apples picking in the fall, Thanksgiving. You want to take those "main ideas" and have them reflected in your homeschool planning for the year.
If you can relate your homeschool plans to things that you are already going to be doing as a family, that will help your homeschool year knit seamlessly with the rest of your life. That is a big benefit of homeschooling, it isn't a separate part of our lives, it is knit together with the rest of our lives.
While I say that we take off December for our long winter break, we are still learning. We still read aloud, we do a lot of baking (math). There are many activities that are still learning, but we call them fun, so we don't count them as school. That isn't right! There are still skills and takeaways, even if it isn't through a formal curriculum.
The Bottom Line
What is the bottom line? Letting go of the pressure to measure up to some imaginary standard. Take each child as they come. Make room for fun in your weeks. Plan for margin instead of filling each tiny pocket of time with one.more.thing. If something isn't working for you and your kids, and you have given it several weeks, drop it. There is no reason that you have to continue working through a specific curriculum, or activity, or sport if you and your child are not enjoying it. There are different ways to learn, and you need to choose what works best for your children, for your family.
This will give your family the freedom that you deserve to have while homeschooling your kids. Yes, at first it is hard to let go of those preconceived notions. But remember that you are already outside of the norm because you are homeschooling. Don't let the normal education process influence your yearly planning too much. You know what is best for your family and your kids, and be secure in knowing that.
This is really just an overview of what you can expect when planning out your year. You need enough fluidity in your year to make changes when you need to make changes. Tomorrow I will help you to figure out how to get that fluidity in your schedule.
Do you plan more school than you can feasibly finish in a year?