Welcome to another year of write 31 days here at Townsend House! I can't believe it, but this year will be my 7th year participating in write 31 days. If you are new here, or do not know what write 31 days is, here is a brief introduction.
Write 31 days was created by the Nester at Nesting Place as a challenge to herself to write on one topic for 31 days in a row in October. Then she added friends to the mix, and now it is open to anyone who wants to participate. This is the last year that #write31days will happen in this particular format. If you are interested in seeing my topics from they are at the bottom of this post.
This year my topic will be 31 days of Homeschool Helps.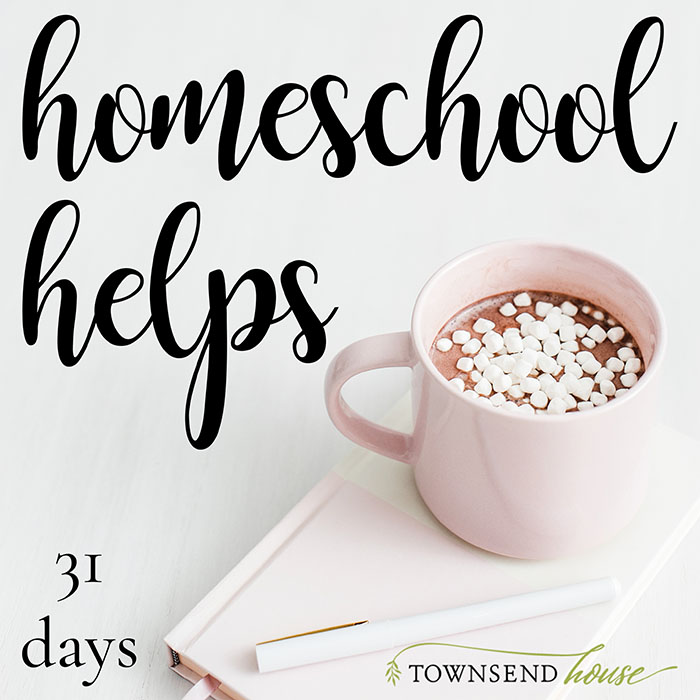 This entire year, and most of last year as well, have been a whirlwind. I don't know if it is because the kids are getting older, or if life really is moving at warp speed. You end up in survival mode. You just want to get through one more day, and then things will be better.
I know that isn't how you want to run your home and homeschool, it isn't how I want to run mine either. Changes had to be made, but changes take time.
My kids are 10, 8, and almost 4 now. This lends itself to a wide range of needs from each of them, and the rhythms that we have been incorporating are finally starting to pay off.
Sign up below to have homeschool helps and encouragement delivered straight to your inbox!
We will talk about what is finally working. Also, we will discuss what you have to say good-bye to in order thrive in our every day. My hope is that you will see what a joy it is to homeschool. You want to cultivate simplicity in your home and homeschool. You will know when to let go of things that are no longer working in favor of a new blueprint in the way you and your family are living your lives. And homeschooling is one of the biggest parts!
This will be the landing page for the series. You will also be able to follow along with me on Pinterest where I will pin all of the posts for future reference. If you want a closer look at our days you can subscribe to our YouTube channel and of course Instagram.
What one thing do you struggle with the most when it comes to homeschooling?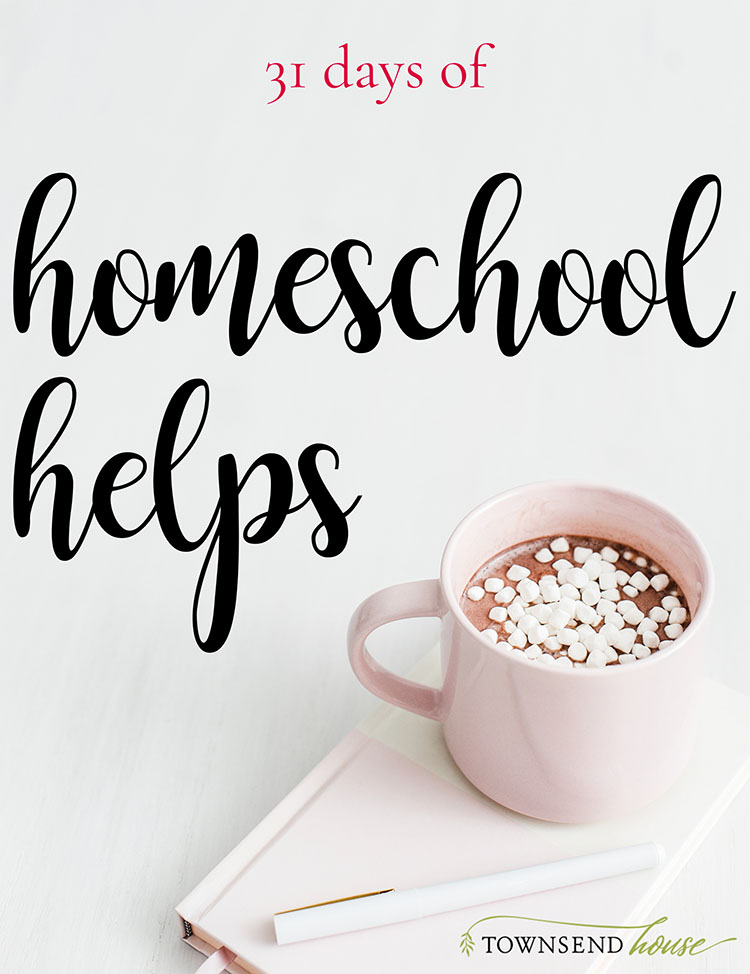 31 days of Preparing for Baby #3
31 days of Overcoming Overwhelm