Before we get to implementing specific rhythms and routines for your days and weeks, we are going to focus first on a time inventory.
Have you ever looked at another mom and wondered, "how does she do it all?" Well, we all know that she isn't doing everything. But, she is making specific choices on how she uses her time. This doesn't mean that she has everything together on all fronts, but instead, what you see, you like, and you want to know how she can accomplish that while you still have xyz to also accomplish.
In the age of social media, and instant everything, it is hard to look at the very best parts that people love to share, and not think you are doing something wrong. Of course, this is far from the truth. You don't want to be perceived as overwhelmed. You don't want people to think you are struggling. So you either have the very good, and believe that woman has it all figured out, or you have the bad, and think that woman is a complete mess. It is easy to judge when you don't have the full picture. Easy to judge the woman, and easy to judge yourself.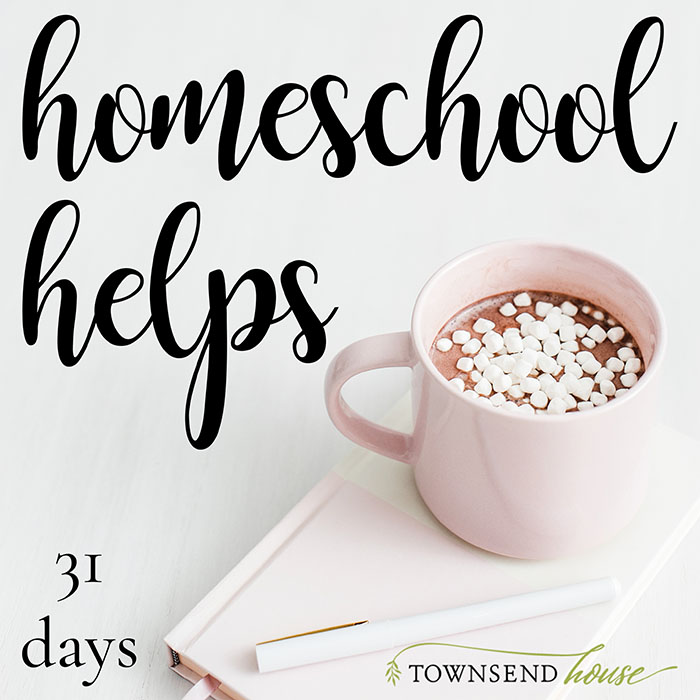 What you need to understand is that everyone has the same 168 hours in their week, to do with as they choose. Choose is the key word there. You choose how you spend your time.
This can be a bit of a hard pill to swallow. If you feel out of control in one area, you may think you aren't choosing something, and instead, these are the life circumstances that you don't have control of right now. To a certain extent, that is the truth. We are not going to focus too much on those times where there is a huge life event that throws everything into a tailspin. There are ways to get through those times, but they are called survival times for a reason. Your main focus during those very hard seasons (having a newborn, death in the family, job loss, any other emotionally draining event) is to survive.
We are going to focus on the times that most of us deal with every day. The normal, everyday lives that we lead.
You get to choose how you spend those 168 hours. You may see someone on Instagram who has the most amazing, immaculate, beautifully decorated house, but she may not cook one meal for her family. There will always be a trade-off, you will not be able to do all the things well, and instead you have to prioritize what is your most important thing, and start there.
Today you will get some homework. The homework is to do a time inventory. I have created one for you to print out. You can start tomorrow morning.
What is the purpose of a time inventory?
The purpose of a time inventory is simply to show you patterns throughout your week of where you spend your time. This can be good things and bad things. This will help give you a clear picture of how you spend your days. However, it only works if you are truthful, and you do the time inventory correctly.
This post includes affiliate links. If you click on one of these links and make a subsequent purchase I may receive a commission. Read Disclosure.
When I first heard that there were 168 hours in a week, I had a two-year old and an infant, and I was drowning with life. My husband had a second job, we were renting out part of our house. I was completely overwhelmed with life, and didn't know how to fix it. I was paralyzed. Busyness was the name of the game. Why wasn't I getting anything done?
I printed out that time inventory sheet and immediately filled it out – incorrectly. I looked at all the days and put in when we were doing things during the week, and it was a mess. Part of this was because we had an infant at the time, and anytime there is an infant, there is lack of sleep and stress and you are in survival mode. But do you see what I did? I was so smart, that I knew exactly where my time would go throughout the week. I didn't need to take a full week to write out everything I did, because I already knew, and so I filled out the time inventory with incorrect information. Information I believed was right, but wasn't really.
How do you use a time inventory?
The purpose of the time inventory is to show you patterns – the good and the bad. In order to actually see those patterns, you have to be truthful about how you spend your time. And in order to be truthful, you need to fill out the time inventory in the moment, not all at once at the beginning or end of the week, or even the beginning and end of the day.
When you wake up in the morning you put "wake up" in whichever time slot you woke up. If you take a 30-minute shower, you have to account for that, if you spend 45 minutes mindlessly scrolling through Facebook because your coffee hasn't kicked in, you put that down.
You need to have an accurate assessment of how you spend your time in a week. It can be really really hard to face that. Especially if you are struggling right now. You don't want to see all the bad in your time inventory, you may be overwhelmed and want to see how hard you are working. It is hard to face when we are not making the choices with our time that we think we are.
Have you done that? I have. Would you lie to yourself about how much time you spend doing things that were mind-numbing? I was overwhelmed, and that meant that I wouldn't be productive. Have you been there?
I was letting my day happen to me, instead of telling my day how to happen.
This is the first step to making your home and homeschool the way you want it to be. Understanding how you currently, and accurately, spend your time will allow you to make the changes you need to make in order to have your life be what you want it to be.
What do you do with the time inventory?
You look for patterns. Look at the time inventory and evaluate it. Where are the times when you are super busy, or when do you feel like you are the busiest? Is it because you are out of the house from 2pm on every day to get your kids to different sports and activities? Is it because you spend multiple days out of the house running errands? Were you like me, spending too much time mindlessly looking at social media? Or paralyzed because you didn't know what the next thing to do should be?
You may think that a time inventory is going to show you only bad things, but that isn't entirely accurate. It will also show the times that you are doing school with your kids, when you are reading stories with them, or watching a movie. It will show family trips, and sports practices. What your family loves and is committed to. Perhaps all of the things your family loves are making it hard to do any of them well, since you are trying to be involved in all of them at one time. Is there a way to break that up into different seasons?
But, you will see the patterns. Is your family out late a couple times during the week? Does that have a major impact on your morning the following day? Are you not able to have family meals because you are going going going most evenings?
These may be seasons. They could also be things that need to be adjusted and prayed about. If it is causing more stress during the rest of your day, eliminate it.
Once you see the patterns of how your days go, you will be able to adjust your rhythms and routines. Do you need to get up a little earlier? Go to bed a little earlier? Maybe you need to have one afternoon for all errands instead of going out several times during the week. Are you wasting time on social media, or TV? That doesn't mean you should give up TV or social media (though perhaps you want to). It does mean that you stop constantly picking up your phone. Instead you only pick it up at a specific time during the day to check e-mail or social media. Or maybe you don't binge an entire season of Homeland after your kids go to bed, making it difficult to get up the next morning.
The most important thing
Don't lie to yourself. Don't fill out the time inventory by what you feel like you were doing during a certain period of time. Be real. It won't help you if you say "oh, well I was so busy yesterday cleaning and homeschooling, that was all I did between 8am and 5pm." Most likely that is not true. If it is, great, write it down while you are in the process of doing it. Make a note on your phone if you are out of the house and can't easily add in what you are doing. Or better yet, put the inventory sheets on a clipboard and take it with you!
Remember, every moment doesn't have to be productive. There is plenty of time for leisure. You will see that when you write out your time inventory and look back on all you accomplished the previous week.
Is there something that is a time-suck in your life? Do you know what you are going to see when you look back at your time inventory for the week?