This post was sponsored by Hood as part of an Influencer Activation for Influence Central and all opinions expressed in my post are my own.
Every August there seems to be a shift in the air as we start to think towards fall. It usually comes right around my son's birthday. This year, it was a couple of weeks later. But, the humidity is starting to let up, and we are thinking ahead, perhaps this year more than ever towards a new fall rhythm.
As we think about getting back to school, we all are thinking about new rhythms that we can implement in order to have a great fall.
Part of that is to think about snacks for my kids.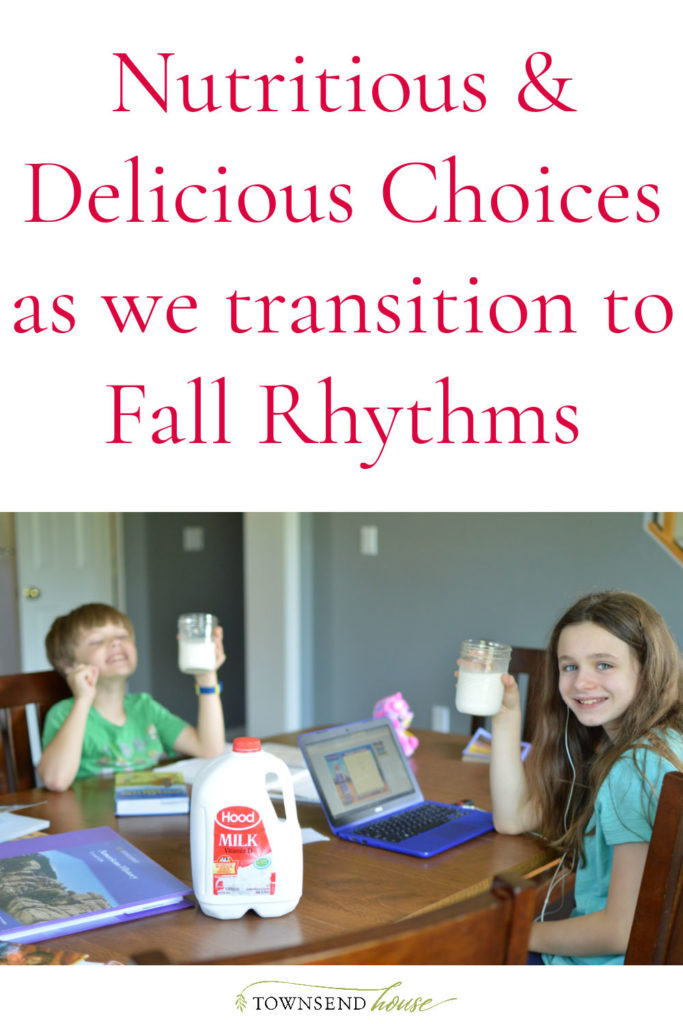 Kids and Snacking
I don't know about you, but my kids are constantly eating! It seems like they are bottomless pits always in need of something to munch on. Part of my strategy as we move towards a new fall rhythm in our homeschool is to make sure that I have all of the snacks that my kids will eat in a day packed in a lunch box. This gives them access to the snacks that they need, while also continuing to be engaged in their homeschool.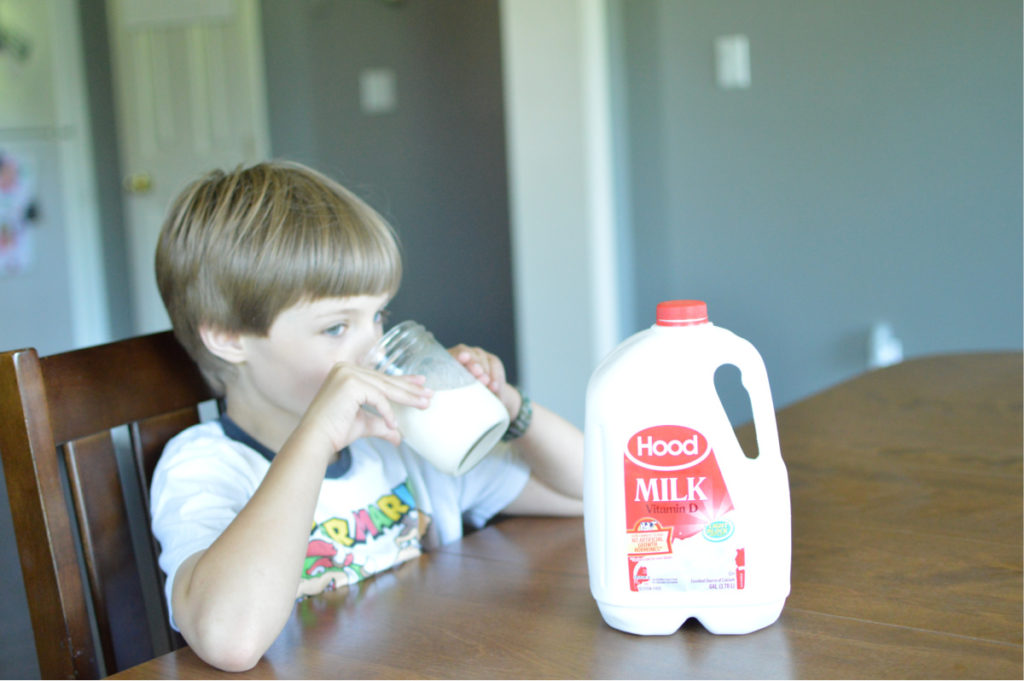 Throughout the summer, my kids are constantly grabbing fresh fruits and veggies from the fridge, but when we move towards fall it turns to more healthy baked goods. We like to have filling snacks available to keep their brains working throughout the day.
The one key with those snacks? A nice glass of cold Hood Milk. That is why I am so happy that Hood protects their milk from the time it leaves the farm to arriving in my fridge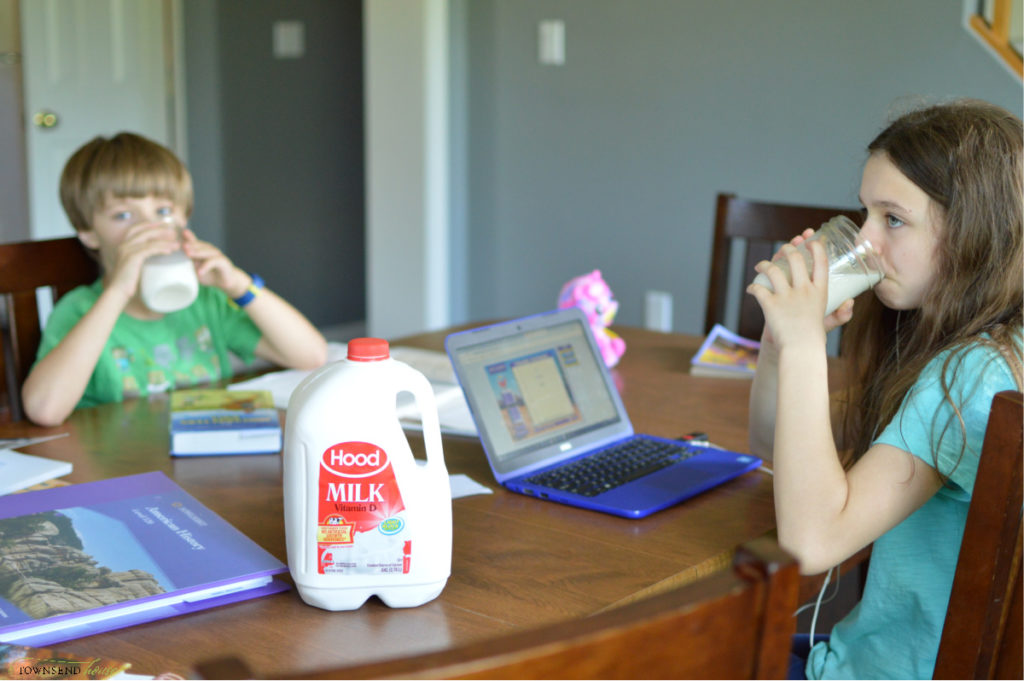 Protein for Fuel
I notice as my kids go through their day that if they do not get adequate amounts of protein, they tend to get sluggish. They aren't as engaged in our work together. Hood Milk offers 8g of protein and 9 essential nutrients in every serving.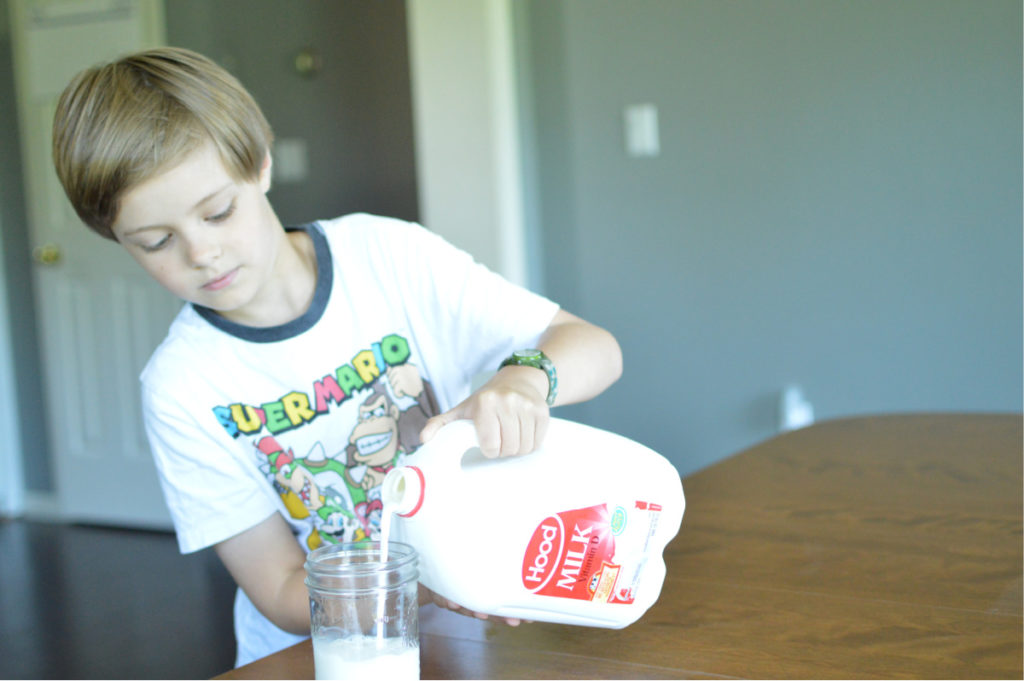 One way I have found for my kids to get in an extra dose of protein is to make a smoothie. My kids have always loved green smoothies. My recipe is so exceptionally basic. I put a couple of handfuls of spinach, some frozen berries, a banana, and then I add enough Hood Milk to easily blend it. It adds a creaminess to the smoothie, and my kids have always accepted my calling it an ice cream smoothie, even as they have gotten older and realize that I am just adding a good bit of Hood Milk to the blender.
I know that I am giving my kids the best because Hood Milk is produced without growth hormones* and all milk is tested for antibiotics.**
Why Taste Matters
Snacks always need to taste good in our home. Otherwise, what is the point? The kids will not eat it and it is a waste of an attempt at fueling my kids throughout their day.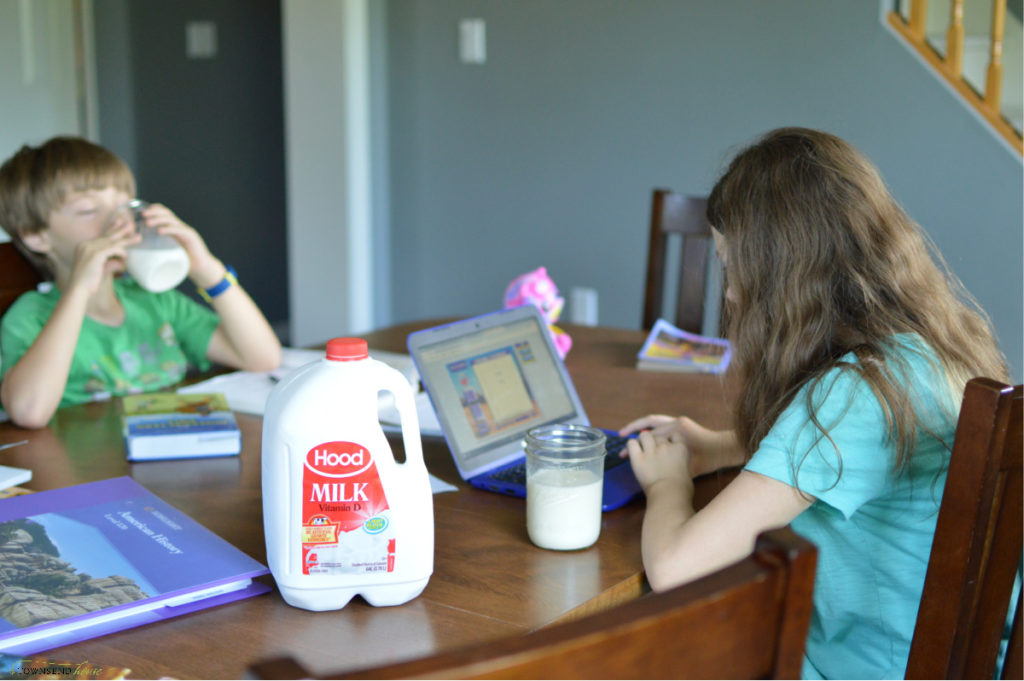 Hood Milk is protected by the LightBlock Bottle® so we know our family is getting the most out of every drop and that every drop will be delicous. This is evident by the fact that my son constantly asks for a glass of milk with every meal and most snacks!
Favorite Snacks for Fall
This is a list of some of our favorite snacks. And when they are paired with a glass of Hood Milk, it gives my kids the nutrition and energy they need to finish their homeschool day with as much ease as possible.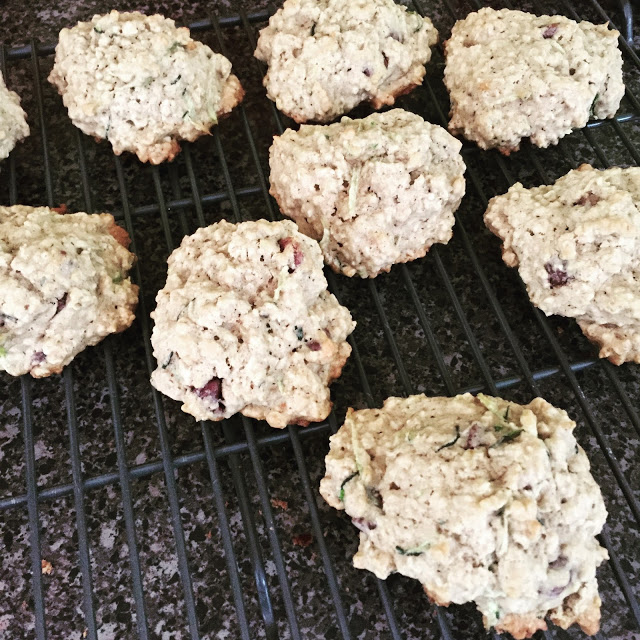 Find out more about Hood Milk by visiting them at the links below:
What are your favorite snacks as you get back into a new fall rhythm?
*No significant difference has been shown between milk derived from rbST-treated and non rbST-treated cows.
** FDA requires milk to be tested for certain antibiotics.