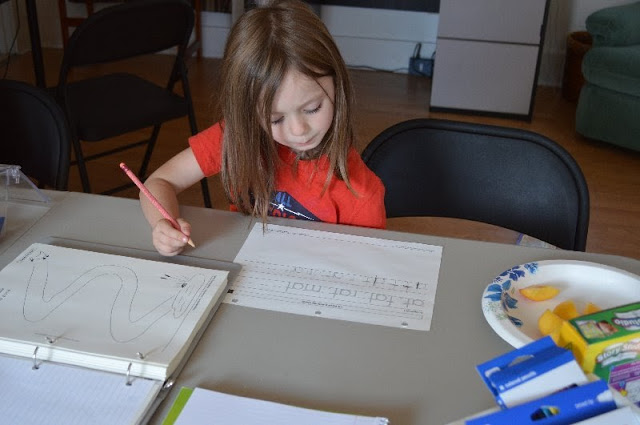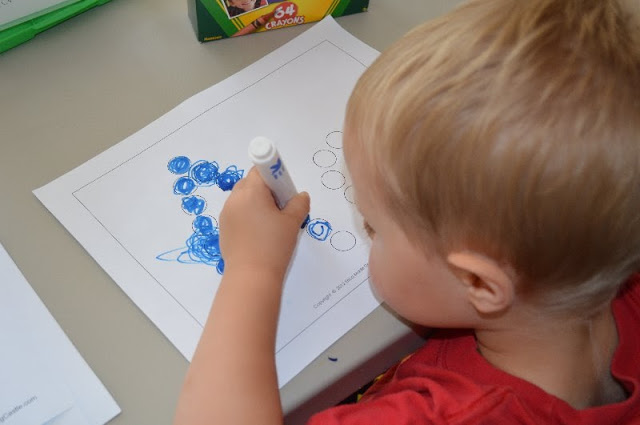 Yesterday was our first "official" day of homeschool for the year! Yes, we are still schooling all year long, however, it has been much more relaxed the past several months – which I plan to still incorporate into our weeks as well. With Emma involved in sports this year, we are much more aware of the public school calendar, and yesterday just happened to be the first day for everyone else, so I figured what the heck!
This is also why I haven't been in this space as much this week. Tuesday was spent trying to figure out what the heck I was going to do. I realized, after a very long day, that we would be easing back into school. I want to take some time to review some of the math concepts and reading that we haven't spent as much time on this summer. With a three day week this week, and four days next week, I figured I might as well spend the time reviewing rather than mess up my five-day schedule right at the start of the year.
These first few days are mainly about getting used to a routine again. This summer it has been all about going with the flow, which I absolutely love during the summer. But, when it starts to get cooler outside, I feel the need to get back on schedule again with bedtimes and school in the morning etc.
This is also the first year I am really involving Jack. Last year he mainly played, and came in and out whenever he was interested in a story we were reading. For the most part he was just playing. But, I want to involve him a bit more, and also give him something to do rather than try to play with his sister while she is attempting to read.
Overall I am really pleased with how the first day went! Everyone was in a good mood. They both liked the new circle time activities that I included and we accomplished quite a bit. I also realized that Emma hasn't forgotten nearly as much as I assumed she would – that makes me very happy! I hope to share a lot of what we are doing, where we are having school, rhythms that we are following and the resources I am using in the next several weeks. But first, I need to figure all of that out for myself!
Are your kids back in school? Do you have any favorite "back to school" traditions in your home?