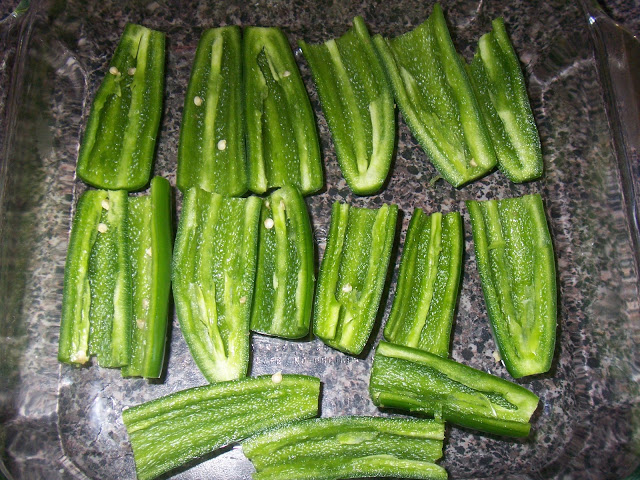 Technically I am dairy free right now. Surprisingly, I have been doing quite well with it. I feel great, and am not missing cheese…well not too much. One thing that is hard to resist though is my new favorite snack – jalapeno poppers. I make these for the Superbowl. I am sure that the filling could fill twice as many jalapenos as what I used, but how about I be honest and say, I love the filling. I try to be healthy, but when I am not healthy, I don't hold back!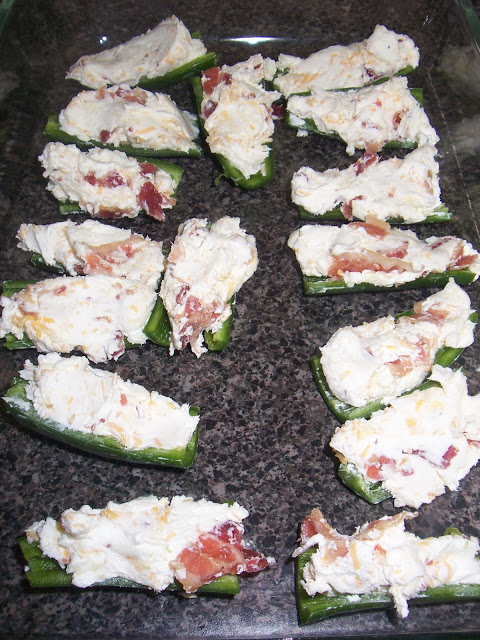 Stuffed Jalapenos
10 jalapenos halved and seeded
1 8oz block of cream cheese
6-8 slices of bacon cooked in oven until crisp and crumbled
1 cup finely shredded extra sharp cheddar cheese
Combine cream cheese, crumbled bacon, and cheddar cheese.
Stuff into jalapeno halves.
Bake at 400 degrees until jalapeños are cooked and cheese mixture is bubbly and brown on top.


I used my kitchen aid mixer to mix this up, and it was super easy, but you could also let the cream cheese sit out on the counter to soften for a bit and mix with a fork.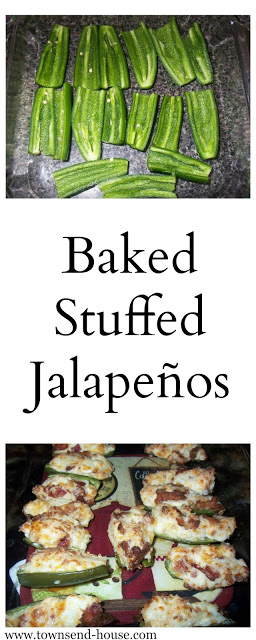 These are hands down the best snack, not too spicy, and super easy to put together. Like I said, I am sure you could double the amount of jalapeños, but I like them fully stuffed. Enjoy!