Teaching Math – When you need Extra Help!
This post is done in collaboration with study.com. As always, opinions are my own!
Teaching math is one of those big scary subjects in homeschooling. Most people I know either don't like math or don't think they are good at math. When you are homeschooling, teaching math is obviously a requirement, so when you fall into one of those two categories, it can show. We all want our kids to know how to do the math! But, what do you do when you need a bit more help?
Teaching Math: Extra Help
When you are homeschooling, you want to make sure that you choose the perfect math curriculum. I know that I spend hours of time making sure that I choose exactly what I think will work for my kids, and I'm sure that you do the same. Sometimes, even when you choose a math curriculum it isn't enough. That is when you need to reach out for extra help.
Extra help can come in many forms. You can look for a different homeschool curriculum, yes, even in the middle of the school year. You can look for a tutor. But, more often than not, you really only need help in a few different areas. Perhaps you want to be able to practice a certain math concept with your child, but they need a different explanation than your curriculum provides. Maybe you want to have extra problems for them to work on, but you have run out of what you need in your math curriculum. You need to be able to reinforce concepts so that your child understands them and is able to move forward.
This is where study.com comes in.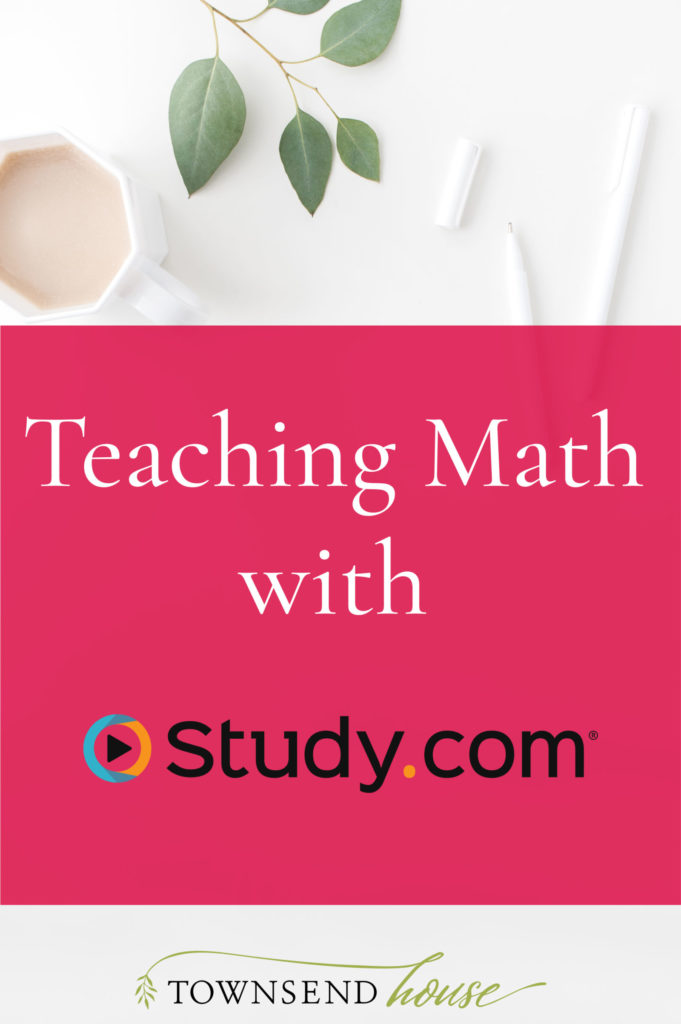 Study.com Math Worksheets
Study.com offers math worksheets that can help you teach your child to learn math. I have had the opportunity to look through this amazing collection of resources, and it is really incredible in all that is offered. You can do online quizzes, print out extra problems, as well as show short and concise video lessons that explain the different math concepts in a way that is easy to understand. Everything is categorized by grade, and then you are able to drill down further by different concepts.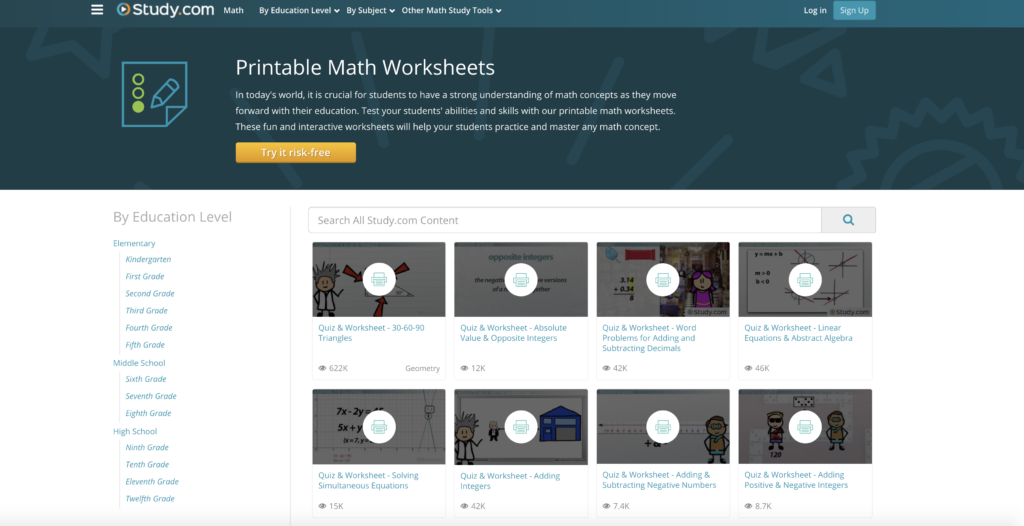 What I really love is that you can look through all of the different worksheets and information and pick what is right for you. Jack will be going into 4th grade this year, which is a little hard to believe, so I can go in and look at the fourth-grade math worksheets to see what is coming up for him while planning the next school year. I can see if there are concepts that he has struggled with that we may need to go over. Then I just print out the worksheets and we can go. Alternatively, I can go back to see if there is anything that we may have missed using the third-grade math worksheets. I can do the same for Emma who is going into sixth grade this year. Are there areas that need improvement? And are there places that I want her to practice throughout the summer?
We are year round homeschoolers after all.
More than Teaching Math
Study.com is actually a whole lot more than math worksheets to help teach your child specific concepts. They are a comprehensive education partner who can give you all the tools you need to teach your student successfully. Whether that is with extra practice, short video lessons on concepts, or entire subjects covered. They also cover more subjects than math.
There is pretty much every subject that you can think of within this one website. They offer classes from elementary all the way through college course work. There is instructor support for all the subjects, as well as study schedules that can help your kids get ahead in any area they need help with.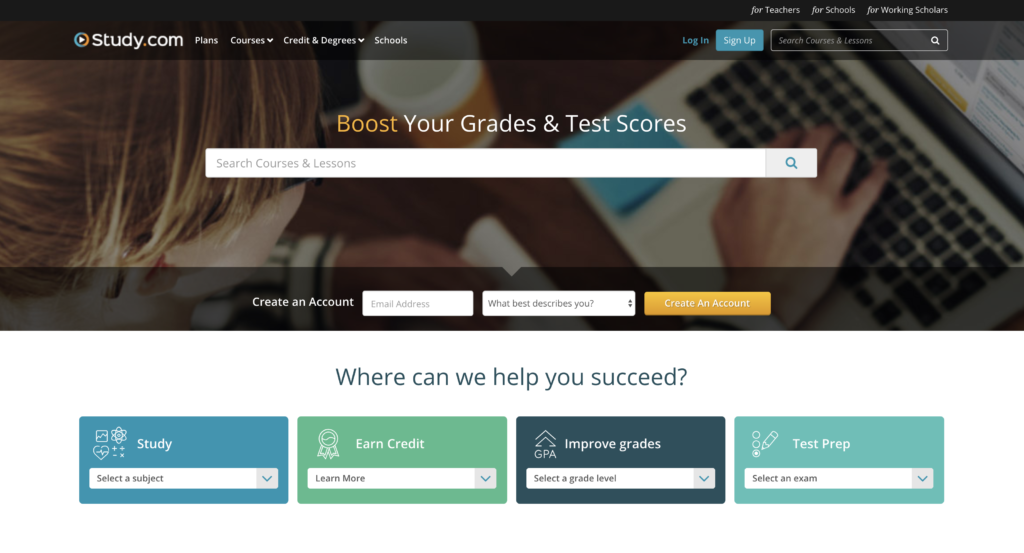 I really love how easy the site was to navigate. It is easy to find exactly what you need either by browsing through all the different menus or by simply entering search terms that you are seeking out.
The Bottom Line
Study.com is a subscription service that costs $59.99/month, or if you pay annually it would break down to $39.99/month made in one annual payment. This gives you access to all that study.com has to offer. Not only the math worksheets but to all the courses and information. You could use this subscription as a supplement to your current homeschool curricula, for all subjects and grades. Or you could alternatively use study.com to offer your child different classes that take some of the responsibility off of mom as teacher.
I would definitely recommend that you check out this amazing resource. I have had the chance to explore recently, and there is a wealth of information there at your fingertips. It gives you, the parent, the opportunity to see any gaps that your child may have, and to make a comprehensive plan when moving forward with planning for the new school year.
Teaching math becomes easier with study.com because it allows your kids to get the extra practice they need. It gives them, and you, the opportunity to test their abilities and skill levels. There are placement tests to see if you can skip certain concepts, as well as online practice problems.
Have you tried out study.com? Are you looking for extra math help for your kids? Try out their math worksheets!