Teaching Textbooks 4.0: Why we love it
This post is sponsored by Teaching Textbooks 4.0. All opinions, as always, are my own.
When it comes to homeschooling, math always seems to be the struggle subject. Parents either hated math when they were in school, or they have no idea how to teach math to their child now. That is where Teaching Textbooks 4.0 comes in.
I loved math when I was growing up, and thought teaching my kids math would be easy. That was definitely not the case. I was happy to find Teaching Textbooks a few years ago because it gave me the opportunity to step back from teaching math, and let my kids learn in a way that worked for them.
What is Teaching Textbooks 4.0
Teaching Textbooks 4.0 is a completely online math curriculum that does all the teaching and grading for you. It has everything that you need in order to educate your child for one full year in math. Each lesson has a short video lesson explaining the new content for the day, followed by a few practice problems, and then regular problems. It is app based, which means that you can use it on any device from computer to tablet to phone.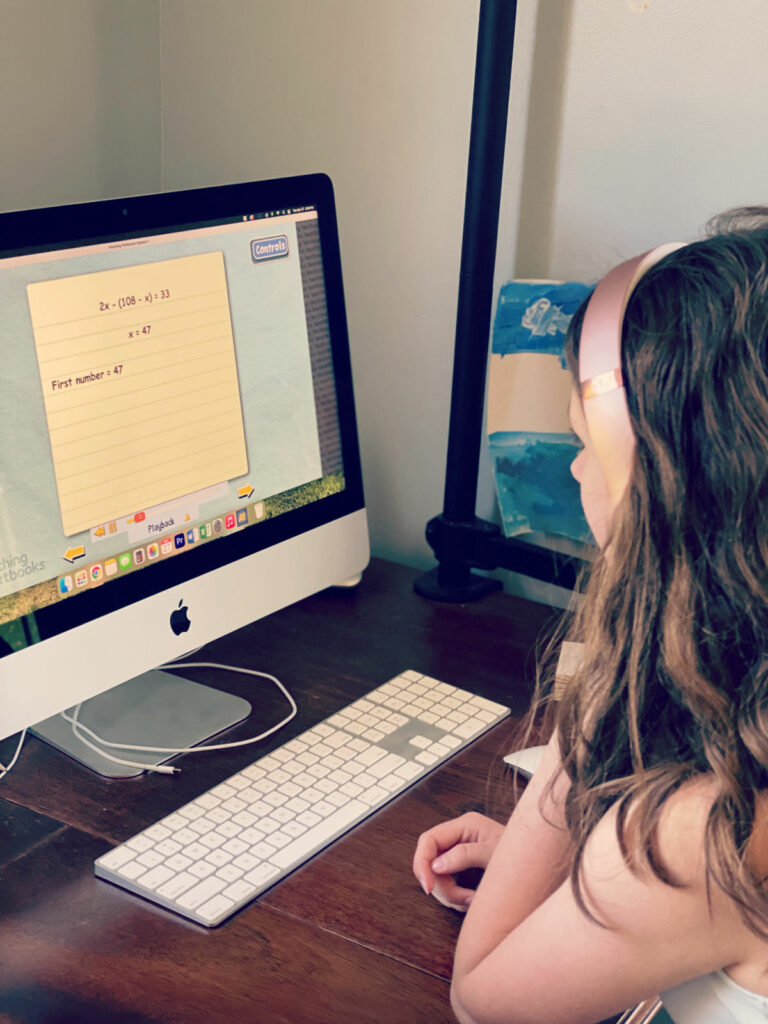 It is all wrapped up into this one app, for each different level of Teaching Textbooks 4.0. Your child is able to go through each problem, enter the answer, and it grades the lesson for you. If your child is struggling with a problem, there are hints, and a chance to answer the question a second-time. If your child is still unable to answer, there is a video solution available for every single problem in every single level.
Favorite Features of Teaching Textbooks 4.0
The first feature that we absolutely love is the fact that every single problem has a video solution. Teaching Textbooks is the only math curriculum that does this. The app contains everything you need for a year of math, the lecture, the problems, the grading.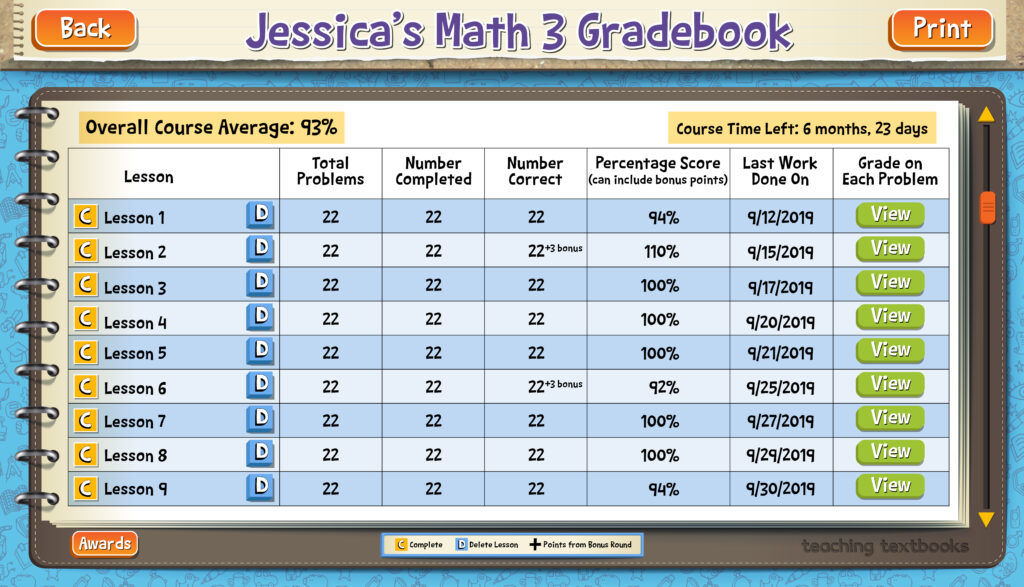 Which brings me to my second favorite part of Teaching Textbooks – it is completely hands off for me. When I say hands-off, I mean it. Because everything is taught on the computer, and there are hints as well as solutions to every single problem in the program, I do not need to be involved with their math. It is graded for you. The only thing I need to do is check that my kids are completing their lesson.
Join us and learn how to implement Systems & Strategies to overcome the chaos and Cultivate Simplicity in your Home & Homeschool
A new feature that they have with Teaching Textbooks 4.0 is the running grade average. So now you can see, overall, what your child's grade is for math over the entire program instead of only by each individual lesson. You still have the option to go into each individual lesson from the parent dashboard. Then see their progress. If there is a lesson they need help in, delete progress and have them work through a lesson again.
Another new feature that I love is scratchpad. My son is a lefty, and prefers to use a drawing tablet on the computer in order to do his work for math. The scratchpad inside the program itself is super helpful for that purpose.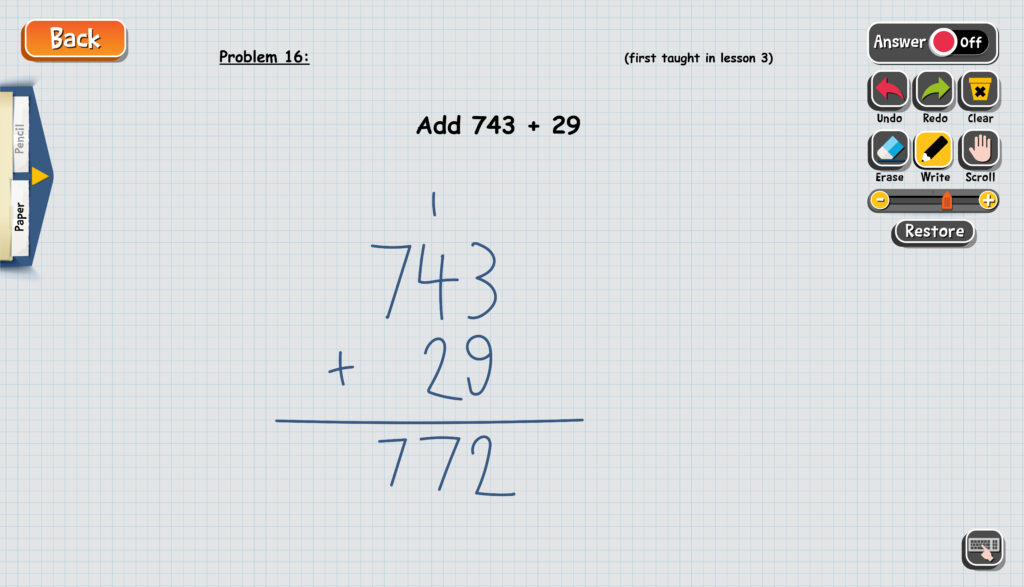 The last feature that I love about the new Teaching Textbooks 4.0 program is the fact that it can be used offline. Once you download the app to your device or computer, you do not need the internet to use it. You still want to get online every 5 lessons so that your child's progress updates. However, if you are road-schooling and need to do math, you can. If you are like me and your internet goes out a lot, your kids can still complete their math. That is so helpful because it doesn't disrupt our day.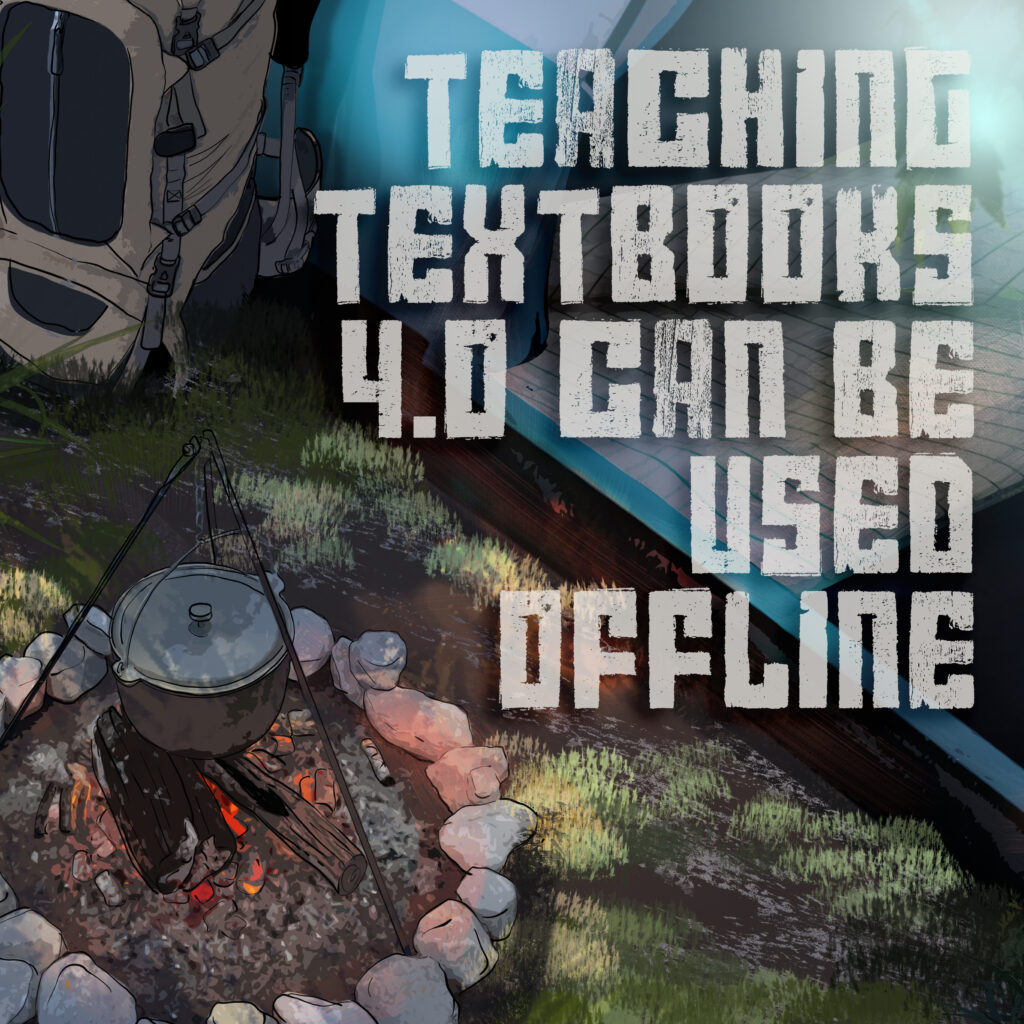 Free Trial
Teaching Textbooks 4.0 gives you the first 15 lessons of every single level as a free trial. You want your child to first take the placement test. Once they have taken the placement test, you can sign up for the free trial of the level that you think your child should be in. If you feel like it may not be the best level, you can change to a different level and have those first 15 lessons free as well. Then, once you figure out the level that you are going to be using, your child can start right with lesson 16. The work is saved for you.
Why I love this program
The main reason is because it is hands-off for me. Anytime that I can help my kids be more independent with their learning is a good thing in my book. I want my kids to have a strong math background. I want them to fully learn the information. That is why I love the video solutions for every single problem. My kids are able to see where they are struggling, and what they need to change in order to come to the right answer. This is especially helpful as we have moved into the higher level maths.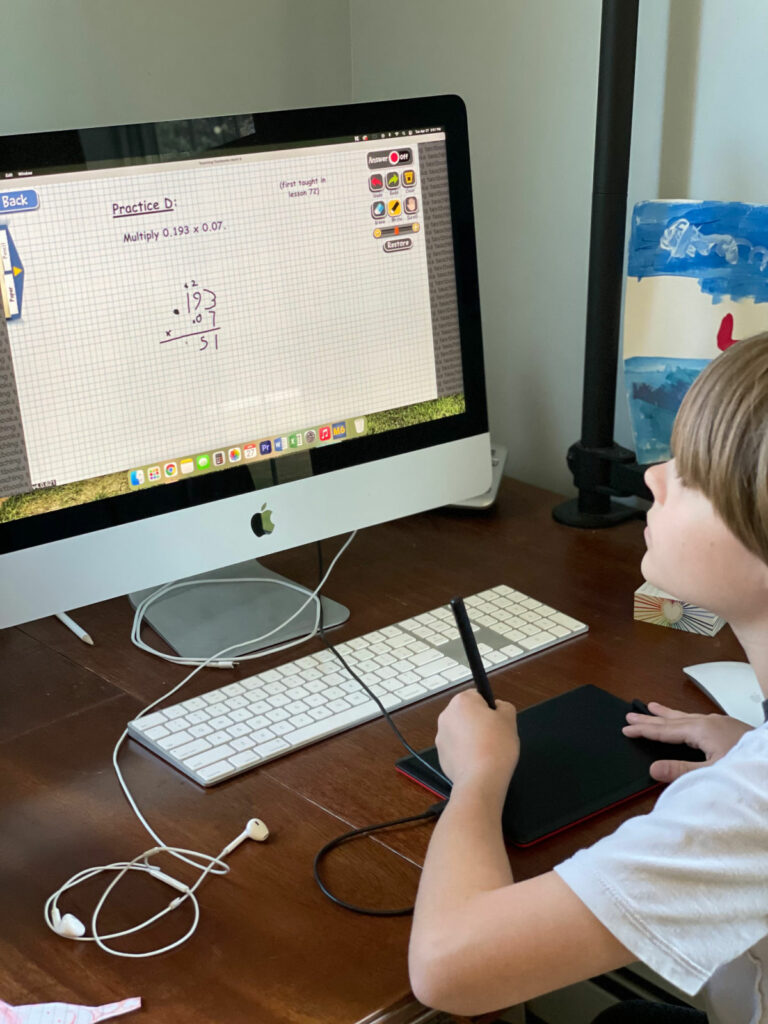 It also means less butting heads. My kids still are able to come to me if they have a problem, and then I can help walk them through it. But, for the most part, I do not need to be involved.
There are so many chances to learn through Teaching Textbooks 4.0. First, you have the video lesson and practice problems. Then you move to the regular problems. If your child doesn't understand the question, they can get a hint. If they still get the answer wrong, they can try again. Then there is the video solution. But, most importantly, if there is a particular lesson they really cannot grasp, you can then call Teaching Textbooks and set up a time with one of their tutors to walk your child through the lesson. That is unheard of. While it is a last resort, it is still an option.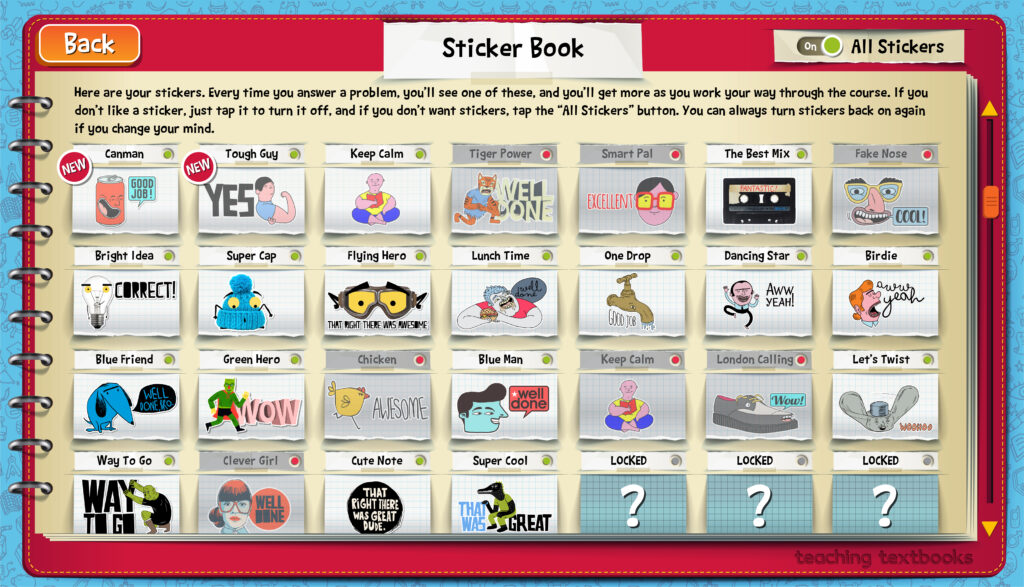 The Bottom Line
Teaching Textbooks 4.0 takes the pressure off of you as the parent when it comes to teaching your child math. You are able to step back and take a deep breath, and then concentrate on the areas that you are better equipped to teach your child.