How to Choose the Right Math Curriculum for High School
Learning how to choose the right math curriculum for your homeschooler is always a challenge. It seems like math and "how do I teach my child to read" are the two most common questions I get as a veteran homeschooler. Today we will be going through how I choose my math curriculum, as well as my choices for the 2023-2024 homeschool year.
Don't forget to enter the giveaway at the bottom of this post!
Math in the younger years is a little bit easier for me to wrap my head around – I love math and felt confident teaching my kids the basics. However, what do you do once the basics are over? What do you do for upper level math when you can't even remember how to use the pythagorean theorem?
Well, the short answer, is that you find a math curriculum that will do the teaching for you as well as let you use the program in the way you need to as the homeschool parent. Spoiler for the rest of this post – we found that in Teaching Textbooks.
How to Choose the Right Math Curriculum
Around 4th grade was the time that I started to butt heads with my oldest when it came to math. Not because she didn't fully grasp it, but because I struggled to explain what she needed to do. As someone who really loves math, it was a challenge for me to explain exactly how I got to answers as we moved through the levels.
It was about that time that I became slightly concerned about what I would do when I got to the upper level maths – pre-algebra and higher. If I couldn't easily explain fractions, how would I move into the upper level maths?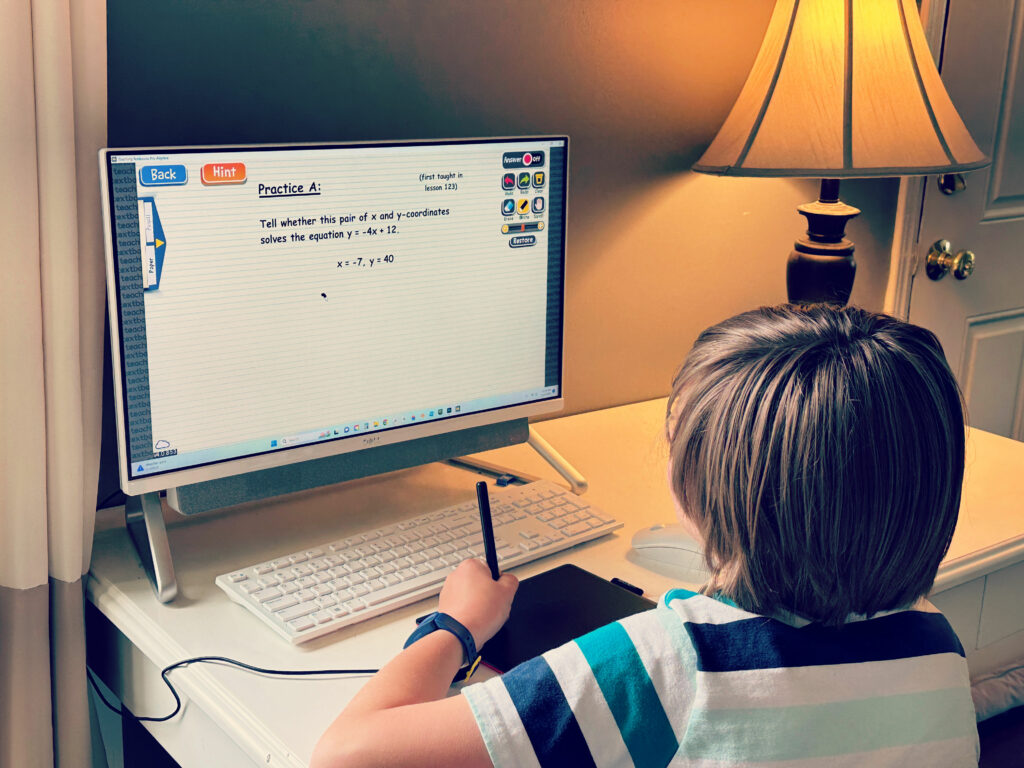 Teaching Textbooks is an amazing math program that does all of the teaching (and the grading!) for you. Each lesson has a lecture, practice problems, and a problem set, to help your student move easily through the material. There is instant feedback on the problem. If you get it correct, great, your student moves on. If the problem is incorrect, then you can either have a second chance or see the solution to the problem.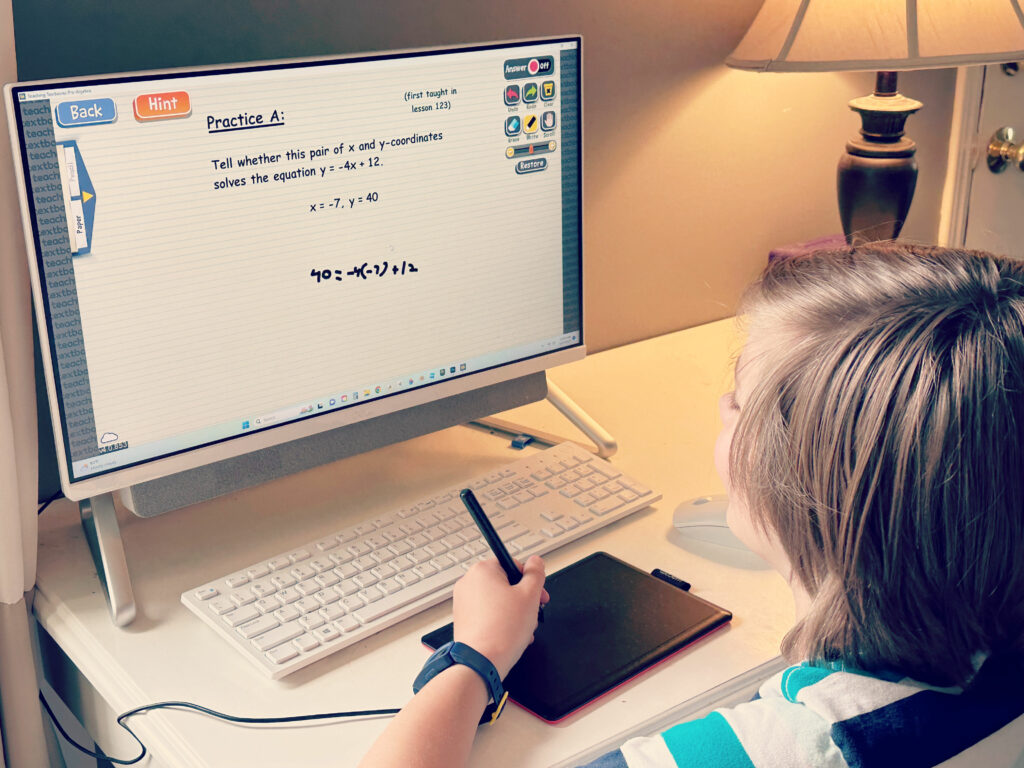 Extra Practice & Help
One of the reasons that I really love Teaching Textbooks is the extra practice pages for both the Pre-Algebra and Algebra 1 levels. I believe this is integral in helping your child learn if there is a struggle spot as they begin to go into the high school level. When you have that strong Algebra foundation, it helps as you continue through all high school math.
There is also an amazing opportunity for tutoring if your student needs even more help. This is something that Teaching Textbooks offers free in any level. I have an entire breakdown of that process HERE for you. Or you can also see the video below:
Our Hybrid Approach
When you want to figure out how to choose the right math curriculum, you need to have something that will work for your particular situation. I appreciate how flexible Teaching Textbooks is. Not only are you able to use it exactly as prescribed – sign into the app either on your computer or other device, watch the lecture, answer the problems – but, you have other options.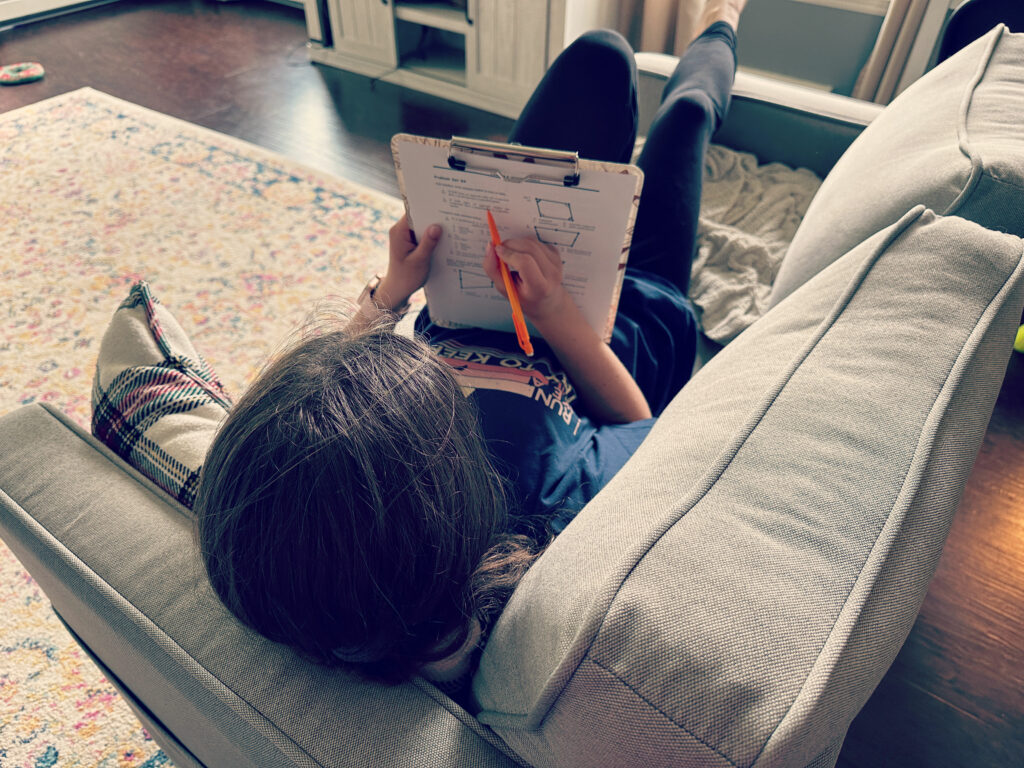 We have always used a bit of a hybrid approach. I print out our lessons so that my kids have the lesson in front of them as they go through the lecture. Then they are able to work through the problems on paper, and finally entered into the app for automatic grading.
This is helpful for my paper and pencil loving kid. But, my student who is a leftie loves to work through the problems on the scratch pad directly on the computer. Two very different learners, and Teaching Textbooks works great for them both.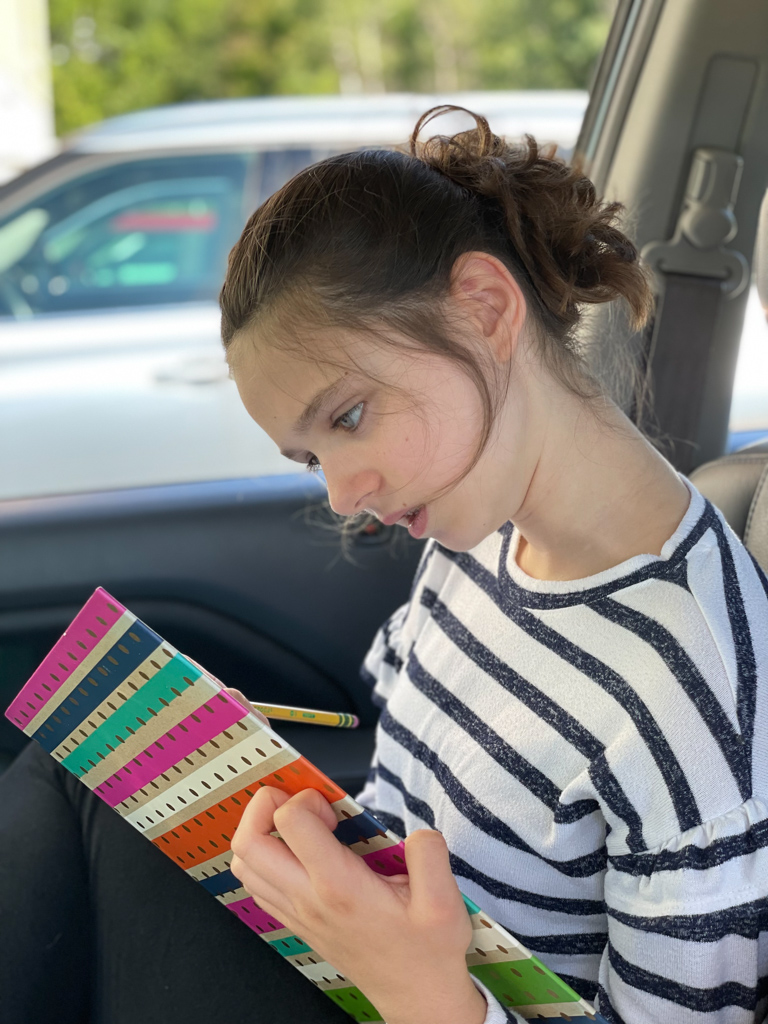 And if we need to take math on the road (which we have, for entire seasons of our homeschooling career), you have the option of doing the work without internet on your device. When the app is launched and has access to wifi, it automatically downloads the next 6 lessons to the device, so you are able to work offline for those lessons.
How to Choose the Right Math Curriculum: When you Struggle
You are going to struggle with math at some point. It is inevitable in every subject that you teach. However, I believe, Teaching Textbooks gives you enough room to switch things up enough that you can make it over the hump rather than dropping an entire curriculum and starting someplace new.
When you feel like you need to adjust your math, try some of the different ways that I have outlined how we use Teaching Textbooks in our home. This allows you to continue with the same lessons and content, but switches up the process enough to make math a little more interesting again.
High school level math can be a scary thing to wrap your mind around teaching, but when you have a really strong program you can feel confident in that choice. Teaching Textbooks is definitely that strong math program in our home and homeschool.
The Bottom Line
This year, my oldest will be using their Algebra 2 program, while my middle guy will be entering Algebra 1. If you are unsure of where to place your student in Teaching Textbooks, make sure you have your student take the placement test so that you know you are putting them in the right level. Then when you sign up for their free trial they will give you the first 15 lessons of every level free. If you find that it is the correct level for your student, the content you complete in the first 15 lessons will transfer over to your account so you do not need to worry about record-keeping for those lessons.
Choosing curriculum for your high schooler is challenging and can come from a place of fear. Am I doing enough? Is this program a good fit? But, Teaching Textbooks easily takes that fear away. It is a high quality program that goes through all of the upper level maths in a fun and engaging way. You can use the program as is, or adjust it to work for your individual student. This is why we continue to come back to Teaching Textbooks year after year.
a Rafflecopter giveaway