I am big on making my own stock. I don't know why it is something I enjoy so much, but turning what I used to think of as trash into a tasty and nutritious stock that I can then freeze and enjoy later is a big deal for me. This years turkey was no exception. The fact that I already have the turkey carcass and really only need to add water seems like an economical choice. You want to use as much of the animal as possible, and having the ability to make organic turkey stock, which probably sells for $4/box at the grocery store, is a great option.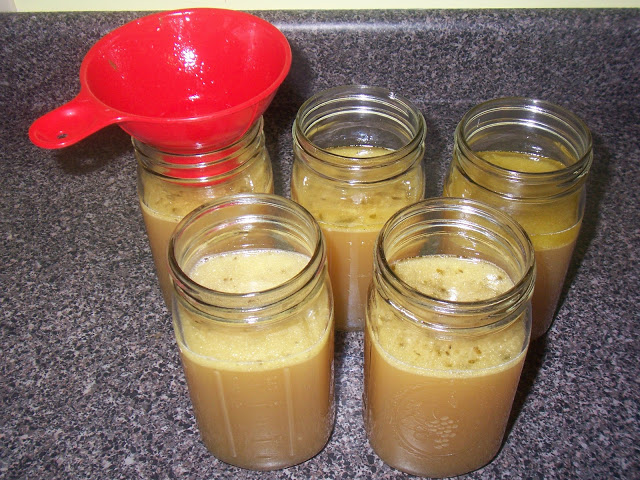 I roasted an 18 pound turkey this year. Quite large for a meal for five people – two of which are the 4 and under crowd. But, the purpose I had was to have enough leftovers to freeze, and to also have the opportunity to make turkey stock which I could then put in the freezer for soup this winter.
It is incredibly easy to make your own turkey (or chicken!) stock. All you need is a big pot of water and a turkey carcass. Pretty simple, right? I spend the afternoon picking the turkey relatively clean of dark and white meat, and then I put the leftover bones and skin, and other bits of meat that I didn't pick off, and store it in the fridge until the next day when I can think about using the stove again 🙂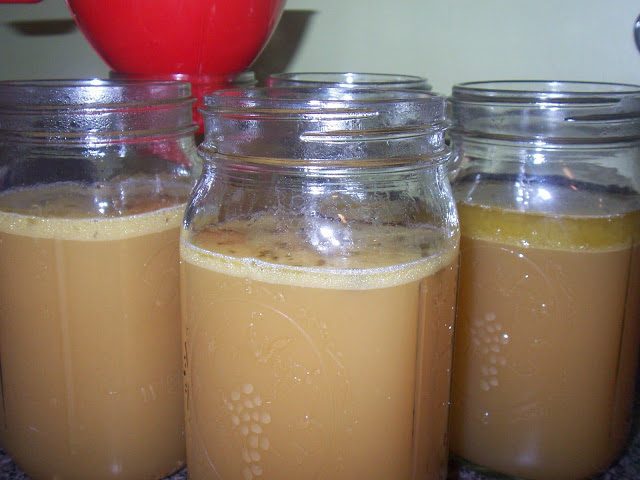 The next morning (or in my case Saturday morning) I fill up my stock pot with water, add a pound of
carrots and a few onions, celery if you have it, maybe what is left of the fresh parsley you probably had on hand for Thanksgiving anyway, and let it simmer for the day. I have to tell you, it smelled like I was making Thanksgiving dinner all over again, and by 11am we were all lined up in the kitchen for leftovers 🙂
This year I was able to make 5 quarts of turkey stock, which went right in the freezer. I probably could have made more, possibly simmering the bones a second time, but I felt like 5 quarts of stock was a great addition to what I already have in my freezer. Now I have stock available for quick soups this winter, and anything that helps me get a leg up on cooking prep makes me happy!
What did you do with your turkey carcass? If you got rid of it, do you think you might try making your own turkey stock next year?