Have you ever had a day when you just don't want to turn on the computer? Well, yesterday was like that for me! Sorry about not posting, but I had to get outside and enjoy the sun before it started raining (which it is currently doing here).
In other news, last night Matt happened to find these in our chicken coop.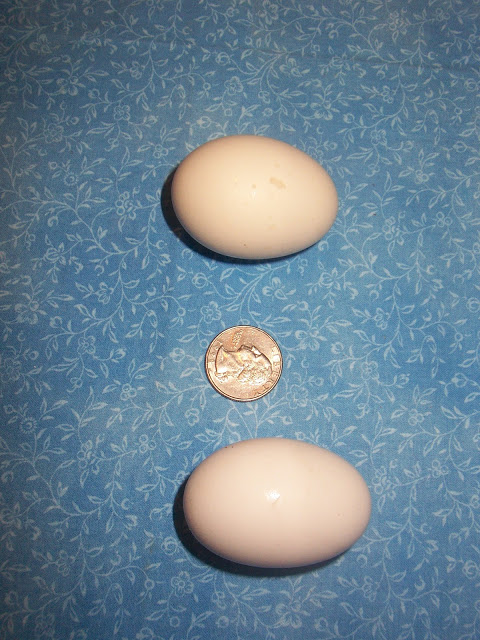 We haven't been checking because, well, we didn't think that they would have started laying yet. These are obviously very small eggs, so I think they are the first eggs that our ladies are laying. The unfortunate thing? We had to get rid of them. The eggs could have been there for a while, and we were not sure. More than likely they were fine, but I did not want to make anyone sick just to have them. But, now we know that we need to start checking every day!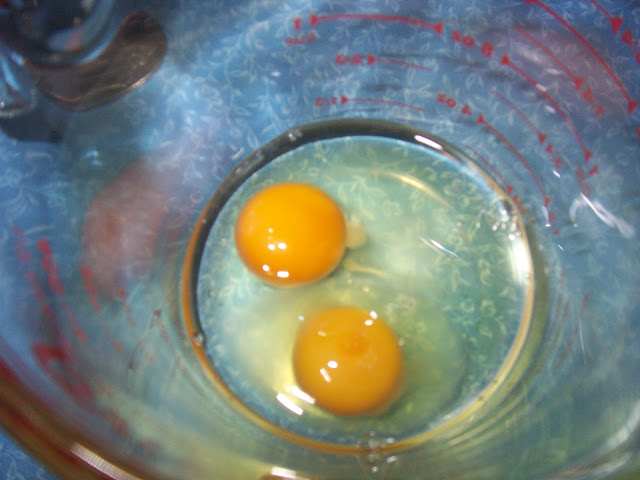 I wanted to crack them open to see if they had yolks, I wasn't entirely sure because the eggs were so small, and I have heard that sometimes they can have no yolk. But, they had yolks…these little tiny yolks were about the size of a nickel. It was very cute 🙂