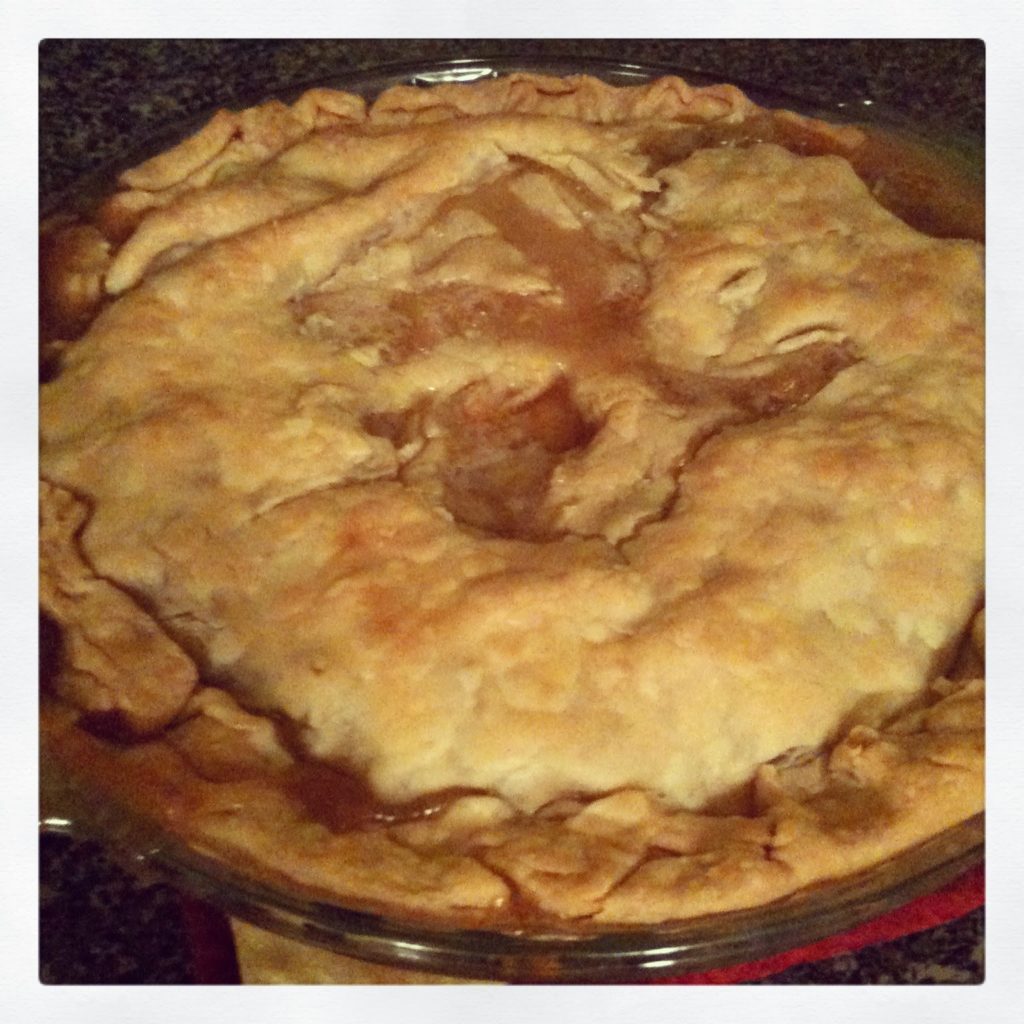 Last weekend, being Memorial Day weekend, we obviously went to a BBQ. It was definitely a fun time. Watching the cousins play together so well reminds me how blessed I am. Of course, going to a BBQ, I needed to bring something. I brought two somethings, one was a quinoa salad with mint and lemon and it was really delicious, but what I want to share today is the other thing I made, rhubarb pie.


Now, I know that a lot of people are afraid of rhubarb. I get it, it is tart! Most recipes I see involve the combination of rhubarb and strawberries. However, I grew up eating it every spring, and I still love it today. In fact, my brother and I used to fill little cups of sugar and go outside to my mom's garden, pick a stalk of rhubarb, dip it in the sugar and munch away. Last year I shared my recipe for rhubarb custard pie, this year it is straight up rhubarb pie, and it is delicious!


Rhubarb Pie


~4 cups chopped rhubarb
1 1/4 cups sugar
1/3 cup flour
1 tsp cinnamon
2 Tablespoons butter cut into little pieces
2 pie crusts for 9″ pie plate (you can make your own, but I didn't have time so I used the old Pillsbury standby)


Preheat oven to 450 degrees.
Put 1 pie crust in 9″ pie plate.
Mix sugar, flour, and cinnamon together.
Put about 1/4 cup of mixture on the pie crust in the pie plate.
Toss the rhubarb in the remainder of the sugar/flour/cinnamon mixture.
Pour the rhubarb/sugar mixture in the pie plate.
Place butter pieces on top of rhubarb.
Top pie with other pie crust.
Bake at 450 degrees for 10 minutes then turn heat down to 350 degrees and cook for an additional 35 minutes, or until crust is slightly browned.


The addition of the cinnamon was something new that I tried, and I really liked it. I felt like just putting sugar and rhubarb in a pie crust, while delicious, needed a little something extra. Oh, and you may want to put a baking sheet under your pie plate…mine decided to start oozing over the sides – yummy caramelly goodness!


What spring dishes are you making these days?