We had our annual trip to the apple orchard this past
weekend. I have been picking apples
there since I was a little girl, and have always loved it. Now that I have children of my own, I love to
incorporate some of the same traditions that I enjoyed.
This year it was quite chilly. It is amazing how different each year can
be. Last year it was really warm and
sunny, this year, 55 degrees, windy, cloudy.
But, the kids had an amazing time, as usual.
I have realized that Jack is the power fruit picker of the
bunch of us. He amazed me when we went strawberry picking earlier this year; and then again this past weekend when we
picked apples. As long as he can reach
the apples, he fills up the bag pretty quickly.
He is also very careful to check over each apple to make sure that we
don't get any bad ones thrown in.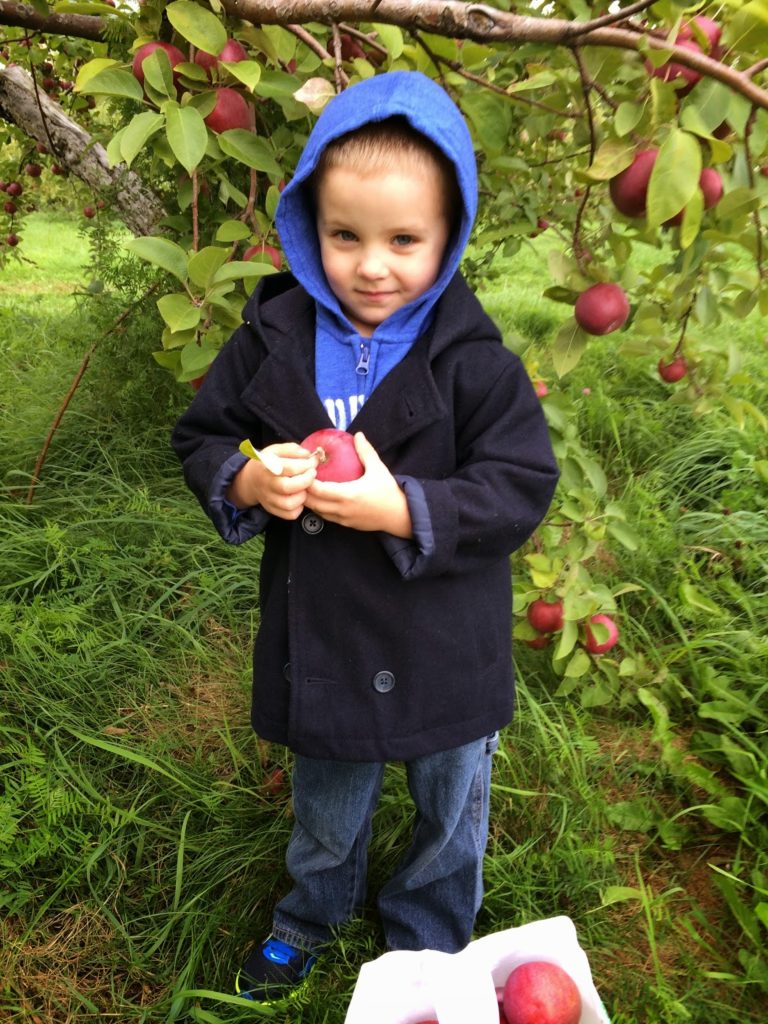 We were able to go on a long wagon ride after we were all
finished apple picking. Typically the
wagon is there to take us out to pick the apples, but either we were early this
year or it was late. But, it was nice to
ride all around the orchard on the wagon.
The kids had an absolute blast!
Next on the agenda, a lot of apple jelly, apple sauce, and
apple butter making. I think there will
be a fair amount of apple muffins being made as well. It looks like the weeks are going to continue
to be pretty cool, so it will be a lot easier to have the stove going all the
time. I think I may use my crockpot to
make the apple butter though, especially after the craziness of attempting ketchup a few weeks ago!
We ended up picking a bushel of apples, but I don't know if
it will be enough for all of our apple needs, and I can definitely see us
trying to get back in the next couple of weeks to pick some more. They are so delicious fresh from the tree!
Do you go apple
picking in your neck of the woods? Do
you pick a lot of apples so you can preserve them, or mainly just for fresh
eating?
Linking up at the Homestead Barn Hop, One Project at a Time