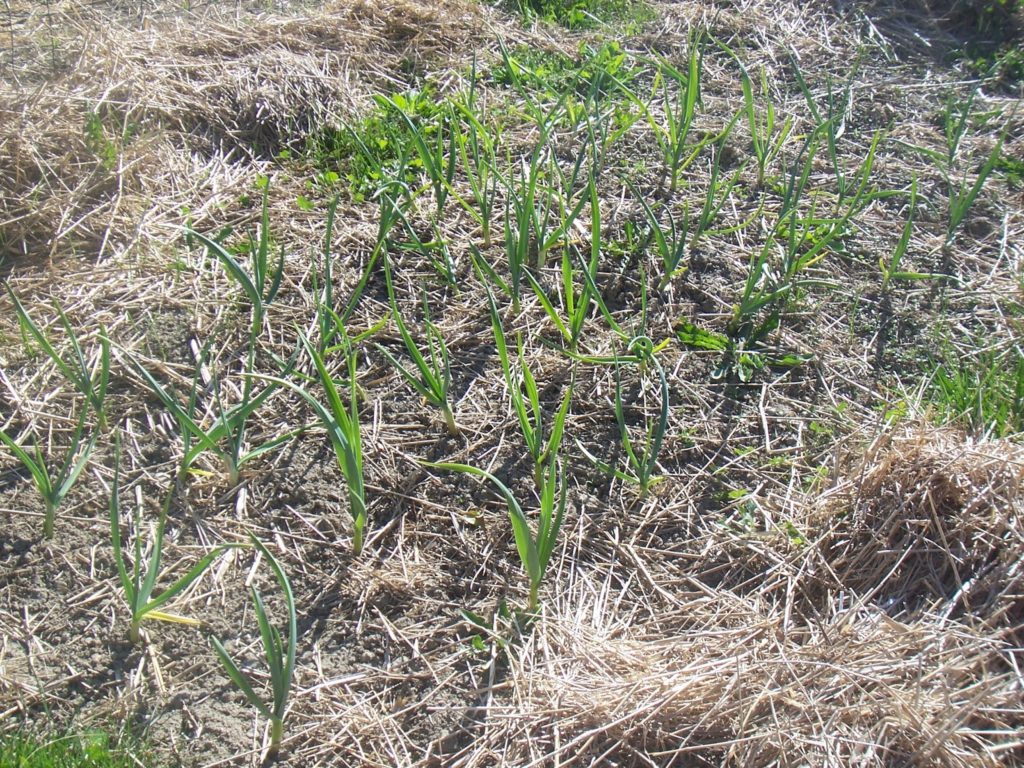 I'm happy to report that we had an entire week of sun last week. It was amazing! I feel like this past winter just didn't want to give up. It seems that there are parts of the country still contending with that winter. I am crossing my fingers that winter has given up once and for all here.
I pulled the straw back from my garlic a couple weeks ago, and it is doing amazingly well. Actually, this past week I have seen them double in size, which seems like a good thing to me! I planted late late late last fall. I think it was actually the weekend before Thanksgiving. I didn't know if I had waited too long because it snowed pretty much as soon as I got the garlic in the ground. Everything looks good so far though!
Our rhubarb is also pushing up from the ground. The kids have been checking on it every day, asking if we can pick some yet. They are both ready for rhubarb custard pie (so am I!).
It was so nice to be outside last week. To see the garden start to take shape, to see my day lilies and peonies start to wake up from a long winter. I love to watch the different stages of the garden, and I am incredibly excited about getting my hands dirty with some planting!
I haven't planted my peas yet, but that is on the agenda for this week. Emma has been asking every day about it. My biggest concern now is the large amount of crows that seem to be visiting my garden spot each and every day. And then also the very pregnant mama woodchuck that is coming closer and closer to my yard every evening. Just when I think I have figured out how to get rid of one pest (the neverending squash bugs and cucumber beetles), another arrives! Ah, the life of a gardener!
What is growing where you are? Are you enjoying sun? Or have you been hit by another cold snap?


Linking up with Clever Chicks and Homestead Barn Hop