31 Bags in 31 Days – Day 1
It is here! The first
day of the 31 Bags in 31 Days challenge!
Are you ready? I certainly
am.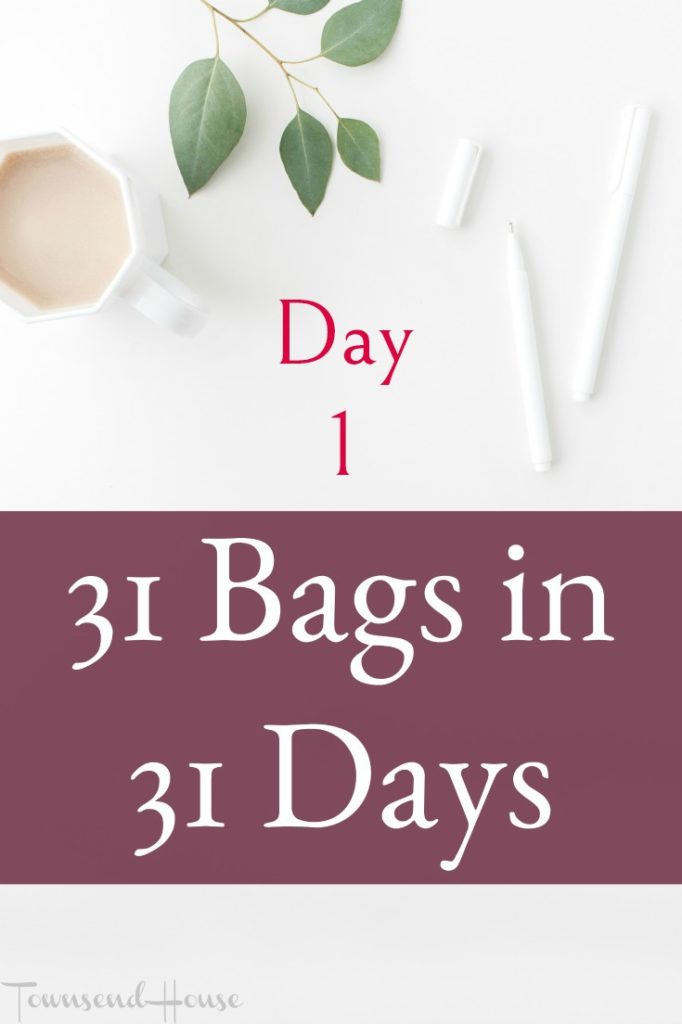 This is how the challenge will work. Each day throughout the month of March your
goal is to get rid of one bag of "stuff."
Now, that bag can be any size you would like. Some days it may be the size of a grocery
store plastic bag, or it could be as big as an outdoor leaf bag. It doesn't matter the size of the bag, only
that you are working to get rid of the extra that you no longer need.
How do you know what to get rid of?
First off, I would recommend that this challenge is not the
challenge to start with going through memory boxes or pictures, or anything
sentimental really. You may realize as
you get towards the end of the month that you are at a place to start doing
that, but I would focus on the easier stuff, papers, old toys, clothes that no longer work for you or your family; at least at the beginning of this
challenge.
I mentioned in my last post that you should start with
trash. I know that sounds so funny, but
it is where you should start. I am not
talking about kitchen trash, although it is always good to get rid of that as well. I am talking about excess
paper, toys that are broken, games missing pieces, pens that no longer
work. We all have a junk drawer, start
there.
While I did say don't go through the sentimental stuff
first, you can start with the drawings and other papers that you have on your
fridge right now. I'm sure there are
things that have been there far too long, and you no longer need. I just noticed that I still had Halloween
pictures that Emma made on our large freezer in our entryway…probably can get
rid of those now.
As we move throughout the month, I will be checking in here
to let you know how my progress is going.
I will also be checking in on Instagram.
I hope that you will join me as we declutter our homes, and get ready
for spring cleaning!
What is
one area of your home that needs a good decluttering?