I love cooking and eating, and I especially love looking at pictures of food! If you love food as much as I do, please add your food pictures/recipes/food related posts to the linky below. All you have to do is link back to this blog post. I look forward to seeing what everyone else is eating this week!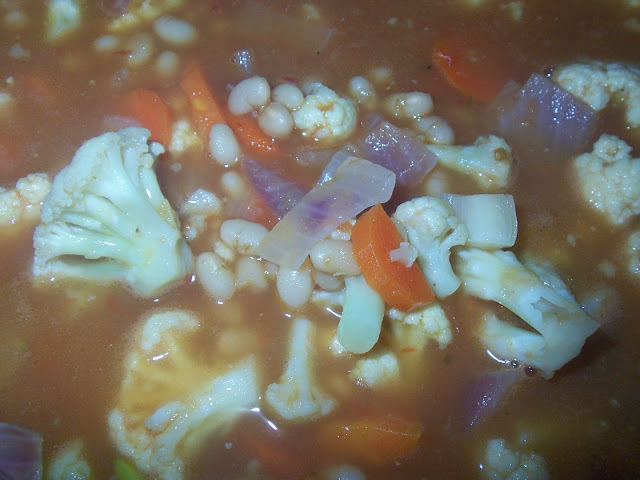 My week started out with soup, which it usually does in the winter. I rarely make the same soup (unless it is my take on the Olive Garden Zuppa Toscana…). This week was a white bean and vegetable soup. Super easy to make.
2 quarts veggie stock
1 quart crushed tomatoes
1 head of cauliflower
6 large carrots, chopped
1 large red onion, chopped
4 cups cooked white beans
2 teaspoons curry powder
salt and pepper to taste
It was really delicious, my husband declared it the best soup he ever had – which he seems to do every week, so I can't really count that. The only change I would make is to possibly put a can of coconut milk in, and more curry powder – but I love curry. This makes a huge pot of soup, and it is great, because we eat it all week.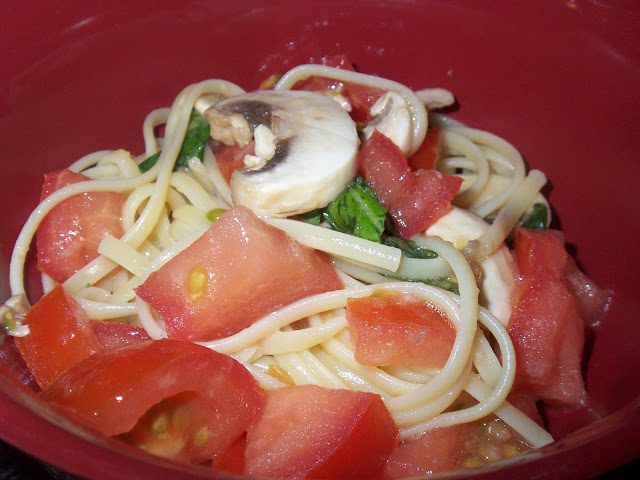 My husband's birthday was Tuesday, so we also had one of his favorite meals. Pasta with fresh tomatoes, mushrooms, garlic, basil and olive oil. I have talked about this dish before on my blog, it is one of our favorites, especially in the summer with tomatoes from the garden and homemade pasta – yum! We used to make it with fresh mozzarella cheese as well, but Matt and I have both been backing off the dairy lately, and we found that it is still just as good without the cheese!
Link up your food related posts below!






Linking up at One Project at a Time