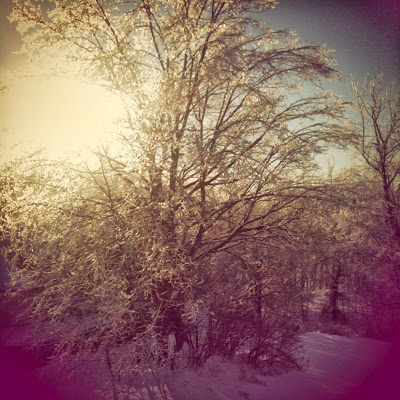 OK, so obviously I should have wished everyone a Happy New Year yesterday, but I was enjoying time with my family and did not get to it. In fact, I had many plans for recipes and other blog posts leading up to Christmas. Unfortunately, or fortunately, a bunch of computer issues ensued, and I decided that I would instead take a blog break and enjoy time with my family instead of worrying about getting a post up.


It was a great decision!


In fact, it was such a great decision that I didn't even attempt to try to do all the posts I was thinking about for the New Year. You know, all of the resolutions, all of the goals, the word of the year. All of which I typically will be fully ready to share.


The rush between Thanksgiving and Christmas this year was a little crazy. It was a short time period to get everything done, and I didn't get everything done. Not even close. Christmas picture? Nope! Christmas cards? Definitely not! I didn't even bake everything I had planned. I realized it was OK though. I needed to allow myself a little grace to not get everything done, including blog work.


So here we are, January 2nd in a brand new year. What does that mean? Well, I am pretty sure I will still be sharing goals and resolutions and whatever else I can pull out for changes I want to make this coming year. But, it won't be this week! It will be in the coming weeks. And I think that it will be great.


Typically I am ready to roll in the new year with a very long list. This year I am taking a bit more time to form my thoughts on what I want to do in the coming weeks and months. The resources I typically use are from The Art of Simple. I really like her reflection questions and goal setting questions for the new year.


What about you? Have you figured out what your plans for this year are? Are you going to take some time to reflect and set goals or resolutions?