I love cooking and eating, and I especially love looking at pictures of food! If you love food as much as I do, please add your food pictures/recipes/food related posts to the linky below. All you have to do is link back to this blog post from your blog. I look forward to seeing what everyone else is eating this week!
It is definitely cooling down, and I am looking for comfort food! I haven't started cooking soup yet, but I did just order a bunch of root veggies from the co-op so that I can make some vegetable stock to have in the freezer – so much easier that way!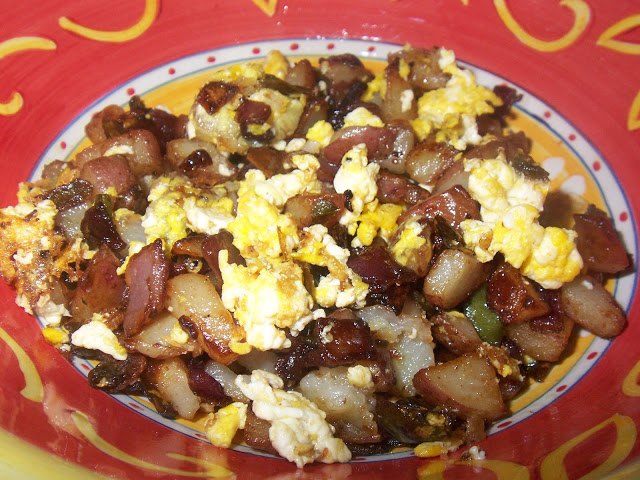 Instead, I have been making a lot of fried potatoes with onions and peppers and then putting it with scrambled eggs. So incredibly delicious and super easy. There is something about freshly dug potatoes from the farmers' market (or from your own home!) that makes them taste better to me.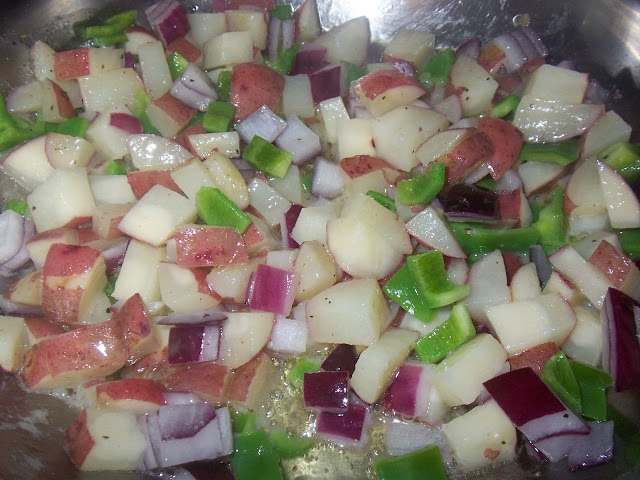 It is pretty easy to make as well, just takes a little while to keep stirring and stirring and stirring.
3-5 medium potatoes, diced
1-2 red onions, chopped
1-2 green peppers, chopped
4 Tablespoons of butter
6-12 eggs – depending on how hungry you are 🙂
1/2 cup – 3/4 cup of milk
salt and pepper to taste
Put butter in the pan to melt down, add all the veggies and salt and pepper.
Cook until the potatoes are browned and tender.
Remove veggies from pan.
Whisk eggs in a bowl and add milk (whole milk is better) mixing it all together.
Put eggs in pan and cook until done.
Put veggies back in pan and mix with the scrambled eggs.
Eat!
Can't wait to see what you all are eating!
I am linking up at Frugal Food Thursday, Your Green Resource, Rural Thursday, the Barn Hop, and the Mommy Club